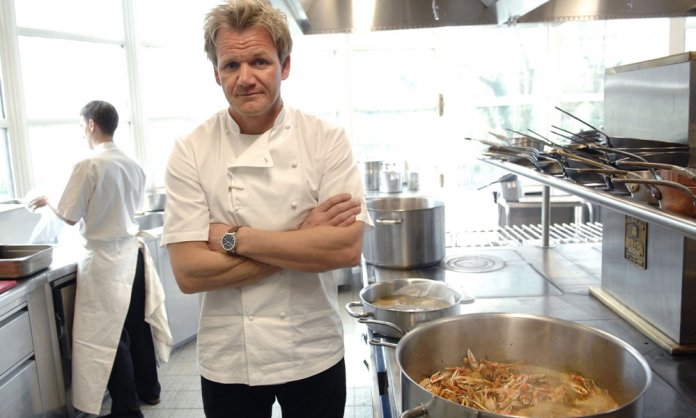 Gordon Ramsay will scale the roofs of caves to harvest birds' nests in Malaysian Borneo and hunt tarantulas in Cambodia in a new food and adventure series with National Geographic.
Called "Gordon Ramsay: Uncharted," the series will take the celebrity chef on food expeditions around the world that will include "high-octane" adventures underwater, in the mountains and through jungles.
In true Ramsay style — who is also known as "shouty chef" for his expletive-laced rages on "Hell's Kitchen" — each episode will also involve a competitive element, with cooking showdowns in which the chef will reinterpret traditional recipes in challenges against the locals.
The series will be produced by the chef's own Studio Ramsay.
"My passion for adventure has made me not only a better chef but also a fearless apprentice of all cultures, which makes it so exciting for me to work with National Geographic, who've been taking exploration to the limit for their entire storied history," he said in a statement.
Along with food, Ramsay is a self-described adrenaline junkie and an Ironman competitor.
The show is slated to premiere globally in 2019 on National Geographic in 171 countries and 43 languages.
Production is set to begin this fall.