It's no surprise that we're all adjusting to a new, socially distant way of life. To help us out with that, there's a new tool from Google that uses augmented reality (AR) to assist you in visualizing social distancing restrictions. Pretty cool, right? Well, there's more.
What exactly is this app?
Sodar is the name of this new experimental tool, which is brought to use by Experiments with Google. The device uses WebXR to create a six-foot or two-meter radius ring around you using your phone screen.
Visiting the site in Chrome on an Android handset will bring up the app. From there, you'll need to point your camera at the ground and move it around as the device recognizes the plane with a matrix of dots.
Sodar – use WebXR to help visualise social distancing guidelines in your environment. Using Sodar on supported mobile devices, create an augmented reality two meter radius ring around you. #hacktohelp https://t.co/Bu78QrEN9f pic.twitter.com/kufatNFDQk

— Experiments with Google (@ExpWithGoogle) May 28, 2020
How does it work?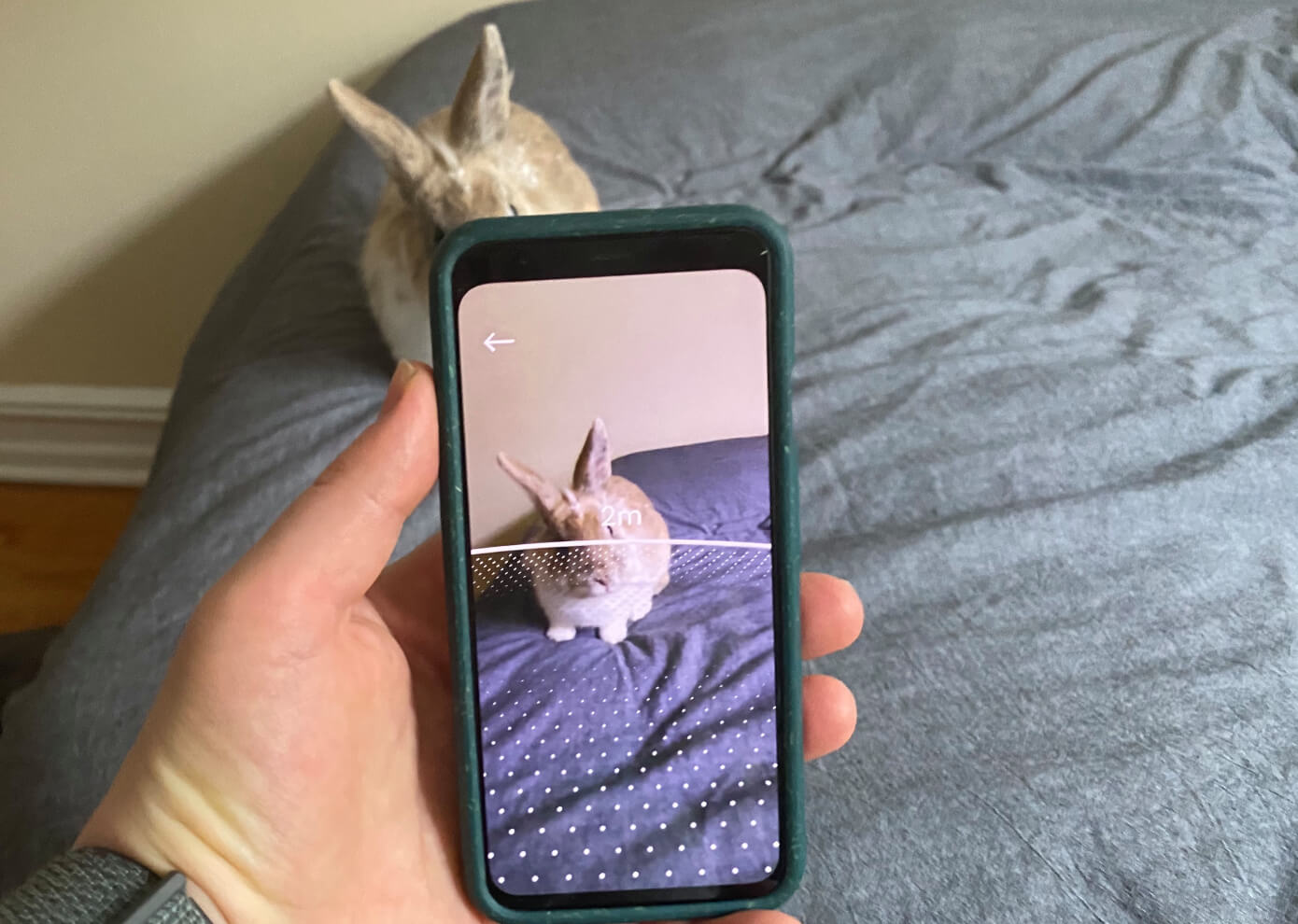 Move it up, and you'll get a visual perimeter of two meters (that's 6.6 feet for us imperial-unit-loving Americans) – the CDC-recommended length to help curb the spread of COVID-19.
The organization also handily lists it as "about two arms' length." The app is probably more clever than it is useful at this point. Technology never fails to surprise us, right?
Meanwhile, holding a phone up to make sure you're a proper distance away from your fellow human/disease vector is a bit less practical than good old-fashioned common sense.
The two-meter rule
A message at the website stated, this experiment uses (the application program interface) WebXR to visualize 2-meter social-distancing guidelines in your environment.
The tool came out of an "Experiments With Google" project on technology hacks to help people cope with the coronavirus pandemic.
There is some discussion around the two-meter distance rule. The World Health Organisation says a distance of one meter is safe, but the UK government has opted for a two-meter rule for the time being.
Shortly before accessing the mobile site, a popup should appear with some information about privacy. "While you're in AR, this site may be able to: create a 3D map of your environment; track camera motion," reads the popup. "Only you can see what your camera is looking at. The site can't see your camera's images."
Now there's no excuse for standing too close. What's your take on this latest experiment?
Stay tuned to Brandsynario for the latest news and updates.