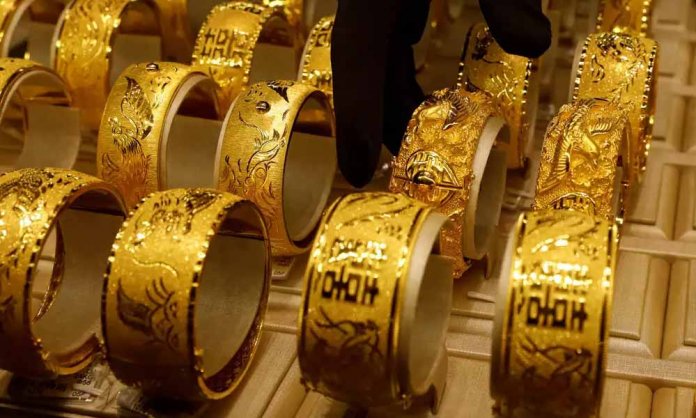 The price of gold reached an all time high of Rs 80,500 per tola at the end of June 2019, with an increase of Rs 1300.
There seems to be no stopping when it comes to the prices of gold, silver, and gemstones these days. As they continue to become more unaffordable by the day, a report by geo, based on a survey conducted in Karachi tells us that there is someone who is benefiting from the inflation: the imitation jewelry in Pakistan.
The survey revealed that price-conscious female consumers this season are becoming increasingly inclined towards imitation jewelry and moving away from real gold.
When asked for insights behind this shift, here is what a Karachi-based goldsmith said:
"The unexpected hike in gold prices has affected our customers' purchasing power"
Needless to say, artificial jewelry also gives women more options to choose from and in much less prices.
When women come looking for jewelry to go with their wedding outfits, for instance, a real gold jewelry set can cost them a minimum of 100,000 PKR. On the other hand, an artificial or even gold plated set of jewelry would cost them as less as 3 or 4 thousand rupees.
Moreover, these items are more practical, can be worn without fretting about getting robbed, and can be polished when they start to fade to regain their shine.
Have you also become part of the artificial jewelry trend?
Let us know in the comments!
Stay tuned to Brandsynario for more updates.