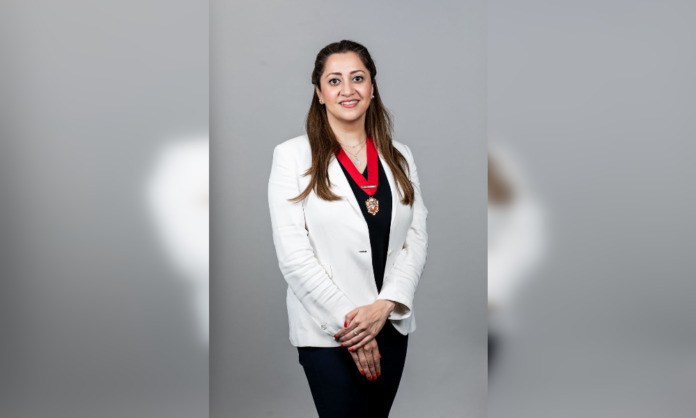 Lahore – November 21, 2023: Ayla Majid elected deputy president of ACCA. A woman from Pakistan has been elected deputy president of the world's leading professional accountancy body.
Ayla Majid, who is based in Islamabad, is now the second-highest ranked officer at ACCA, (Association of Chartered Certified Accountants), which has more than three-quarters-of-a-million members and students in 191 countries.
Majid said: 'I couldn't be prouder. 'I will do all in my power to carry on the aim of opening more and more doors to chances in life to more and more people everywhere.
'It is also very satisfying to take on this role as a Pakistani woman. It shows that women from emerging and developing world are ready to contribute and seize opportunities, not only at the national level but also on the global stage. Role of women in key governance positions is also extremely important for diversity and strength of organizations – something which truly global organizations have acknowledged and embraced.'
Majid was first elected to ACCA's global governing Council in 2014. She has 22 years of experience in transaction advisory, mergers & acquisitions, and project development across energy and infrastructure. She has 14 years of board leadership experience including chairing boards as an independent director on boards in energy, pharmaceutical and not-for-profit sectors.
Majid has been a member of the Global Future Council of Energy Transition of the World Economic Forum and a Young Global Leader of the World Economic Forum.
She is now CEO of Planetive, which she founded in 2020, a consulting and project development practice which promotes sustainable finance, decarbonization and energy transition, with organizations across the world, with particular focus in the Middle East and Pakistan.
The new president of ACCA is Ronnie Patton, a retired accountancy lecturer from Northern Ireland.