Gillette's ad on toxic masculinity has invited passionate praise as well as heated criticism. What could a brand selling razors say that could inspire so much commotion? Keep reading to find out!

"We Believe: The Best Men Can Be"
This advertisement of Gillette was released in 2019 in the #MeToo era. When the movement was ripe, Gilette engaged with it and produced this short film. It is a marketing extraordinaire move that deserves praise. 
"Boys will be boys"? Isn't it time we stopped excusing bad behavior? Re-think and take action by joining us at https://t.co/giHuGDEvlT. #TheBestMenCanBe pic.twitter.com/hhBL1XjFVo

— Gillette (@Gillette) January 14, 2019
The short film takes a spin on the 'the best a man can get' which is their 30-year-old tagline. It shows clips of sexism in movies, in boardrooms etc and reports of sexual harassment. In the back, a voice says- "is this the best a man can get?" implying men must change.
Toxic Masculinity
The focus of the ad is on toxic masculinity. The fact that this ad engages with a viral movement that was shifting the landscape of the world is incredible. That is its number one marketing technique right there— it was relevant.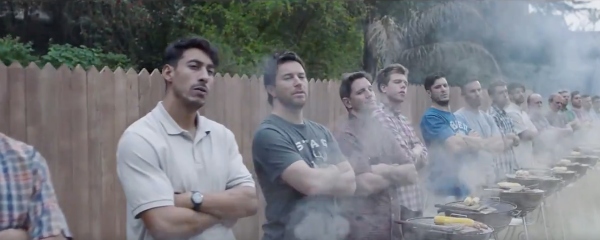 In addition to that, they used the commotion surround #MeToo and used it to rebrand Gillette for a redefined masculinity. This means they get to build the hype with the focus on international circumstances while slipping in a progressive rebranding. Brands must never stand still in the face of a dynamic world, Gillette took this to the heart.
The Praise
Many praised the ad for moving forth from Gillette's own misogynistic taglines. Previous taglines and ads showed women as a product of lust and were based simply on physical attraction. However, now the ad focuses on the role men can play to make the world safer for women.
Exploitative? Maybe. Brave and timely? Absolutely. Also, I cried. Well done, @Gillette. #foroursons https://t.co/4hYNcgsxoX

— Emily Andras (@emtothea) January 15, 2019
The idea the ad imparts is that 'the best men can be' is through protecting women. Not catcalling them or lusting after them. This change in the ethos of a brand made for men is important.

The Criticism
The criticism comes from those who opposed the MeToo era. Many men started roasting the ad and the company because they thought the ad follows the rhetoric of 'all men are bad'. As a result, many also started boycotting Gillette's products as well. 
The comments under the @Gillette toxic masculinity ad is a living document of how desperately society needs things like the Gillette toxic masculinity ad.

Seriously: if your masculinity is THAT threatened by an ad that says we should be nicer then you're doing masculinity wrong.

— Andrew P Street (@AndrewPStreet) January 15, 2019
I've used @Gillette razors my entire adult life but this absurd virtue-signalling PC guff may drive me away to a company less eager to fuel the current pathetic global assault on masculinity.
Let boys be damn boys.
Let men be damn men. https://t.co/Hm66OD5lA4

— Piers Morgan (@piersmorgan) January 14, 2019
The ad was also accused of implying that all men are complacent in harassment. The 'not all men' group came forth and started creating an issue on this as well. The brand's Youtube was heavily targeted as a result.
Stay tuned to Brandsynario for the latest news and updates.