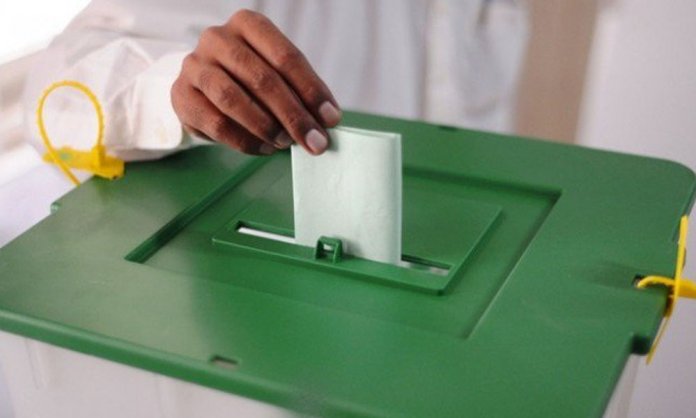 For those who still haven't registered their votes for the next general elections need to do so soon as the last day to register your vote in the electoral list has been extended till April 30.
In order to get their votes registered or get their details corrected, the Election Commission of Pakistan has asked the citizens to visit the District Election Commission or nearby display centres.
Apart from that, people also have the added facility of downloading the forms from the ECP website or through the display centres as well as the District Election Commission offices.
For those unaware, on May 31st, the current Pakistan Muslim League-Nawaz government will step down. Once that happens, a caretaker setup will be seen taking over until the general elections take place at the end of July.
How to Check Voter Registration in Pakistan
Citizens can check their voter registration two ways according to the ECP.
how to check voter registration status by SMS
In collaboration with NADRA, the ECP has provided an SMS service where eligible voters can check their registration status. A text message with their CNIC number to 8300 can be sent by eligible voters. They will then receive an automated response with the name of the electoral area, serial number, and block code.
Visiting District Election Commissioner's office
The final electoral roll is available at the respective District Election Commissioner's office of registered voters. Following are the address or contact information for these offices across the four provinces.
Telephone numbers of RECs/DECs in KP province 
Telephone numbers of RECs/DECs in Punjab province 
Telephone numbers of RECs/DECs in Sindh province 
Telephone numbers of RECs/DECs in Balochistan province 
How to Register for Vote in Pakistan
If you are 18 years of age or older who can register by following the steps listed below.
An application along with a copy of CNIC needs to be submitted to the District Election Commissioner/Registration Office/Assistant Registration Office of the district where you want to get your name enrolled.
The form is available online at the ECP website or can be obtained free of cost from the office of the District Election Commissioner / Registration Officer OR Assistant Registration Officer/Display Centre In charge.
Here is the List of display centres 
The polling process will start at 8am on July 25 and end at 6pm on the same day.
Eligibility 
A person shall be entitled to be enrolled as a voter in an electoral area if he/she
(a) is a citizen of Pakistan;
(b) is not less than eighteen years of age;
(c) possesses a National Identity Card issued by the National Database and Registration Authority at any time till the last day fixed for inviting claims, objections and applications for preparation, revision or correction of electoral rolls;
(d) is not declared by a competent court to be of unsound mind; and
(e) is or is deemed under section 27 to be resident in the electoral area.
Have you registered yet?
Stay tuned to Brandsynario for more news and updates.