We all have a friend in the group who is super skinny! We think that this person is blessed with a metabolism that works at the speed of light. They can eat anything and fit into anything, hence, declaring that life is only fair for them.
However, they might feel differently. Underweight individuals have been found complaining about their weight, similar to an overweight person. For some, it affects their confidence and mood considerably.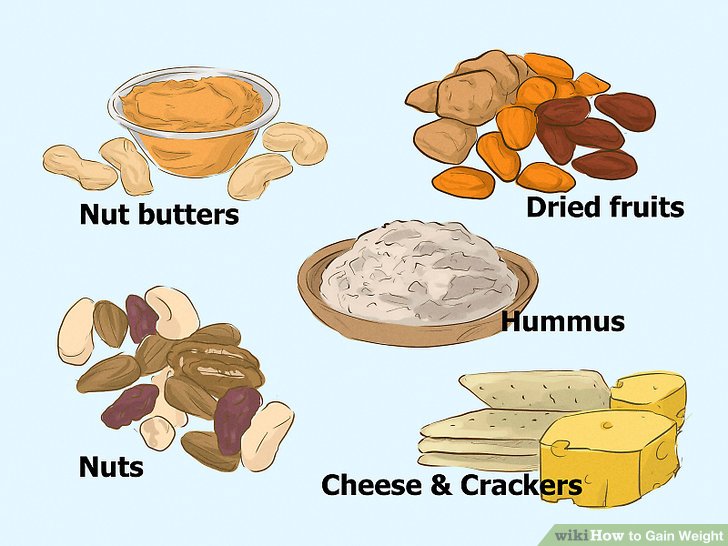 Just like overweight people can gain weight by eating in a calorie deficit, underweight people can eat surplus calories to gain weight. No rocket science there!
We have combined a list of eight easy ways that can help you gain weight effectively:
1 – Eat Calorie Dense Foods:
Adding calorie-dense foods to your diet will help you gain weight quickly. These foods include nuts, high-fat dairy, cheese, grains, meat, tubers, chocolates, fats, oil, and all kinds of nut butter. Please avoid sugar as it is just straight up unhealthy.
2 – Stop Drinking Water Before Meals: 
No need to drink water before meals! While drinking a minimum of eight glasses water is essential, it is advised to skip it before and after meals. In this way, you will eat more on an empty stomach.
3 – Have Six Meals A Day: 
For people who have an eating disorder, it is difficult even to eat three times a day. It is suggested to portion your meals into six parts: Breakfast, mid-day snack, lunch, post-lunch, evening supper, and dinner. The portions can be petite but filled with calorie-dense foods.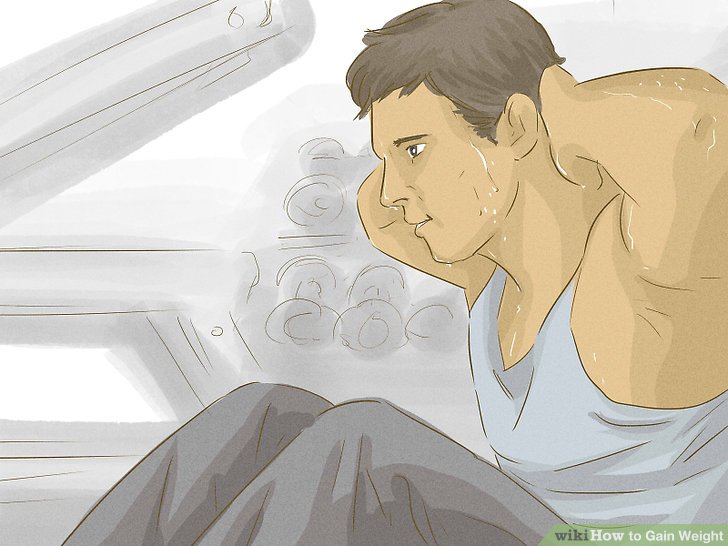 4 – Lift Weights:
It might sound strange, but to gain weight, you must join a gym. Lifting weights can help you gain muscle mass, which is excellent if you want quick results.
5 – Smoothies: 
Instead of focusing on sugary and oily foods, try incorporating smoothies in your mid-day snack. Use fresh foods, whole milk, honey, nut butter, and seeds to your smoothies. Switch it up every day, so you don't lose interest.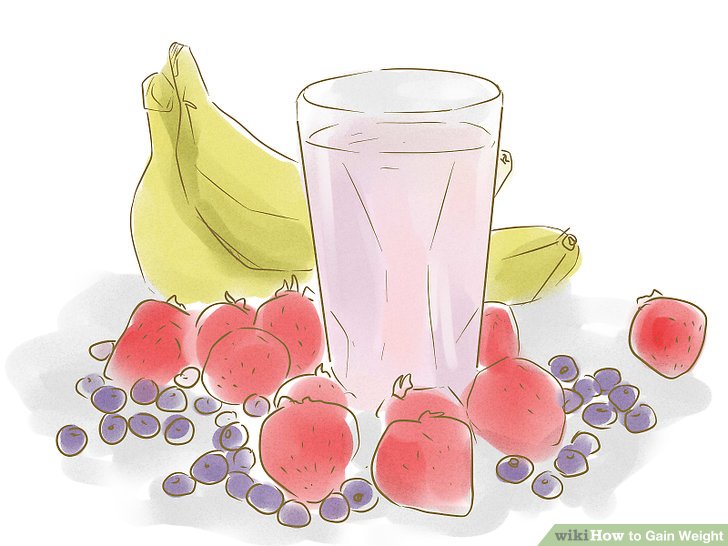 6 – Supplements: 
Supplements can speed up the process significantly. Usually, creatine is consumed to gain muscle mass, but we'd suggest getting a professional opinion on the matter.
7 – Sleep: 
Sleeping is essential for the growth of your muscles. You can't possibly do everything according to the book and not get enough sleep.
8 – Protein:
Double your protein intake. Consume more fish, beef, and mutton to add extra protein to your diet.
Eggs are a great way to add protein to your diet. Consuming 6-8 egg whites every morning can prove to be beneficial.
Remember, consistency is key! You can also use MyFitnessPal to count your calories and make sure you are eating in a surplus.
These methods have been listed after researching on credible websites. However, please speak to a professional before making any significant changes to your diet and exercise routine.
Know more ways to gain weight? Let us know in the comment section below.
For more news and updates, stay tuned to Brandsynario.