The Hania Amir and Asim Azhar is a tale as old as time, but we feel it's come to a close end. The two reciprocated in doing something that's left fans shocked!
Unfollow for Unfollow?
The two alleged lovers and then friends have alas unfollowed each other. A few fans on social media raised this observation, and it is true! The cause for this public display of resentment is unknown, given that the two were focused on showing to the public that they're friends.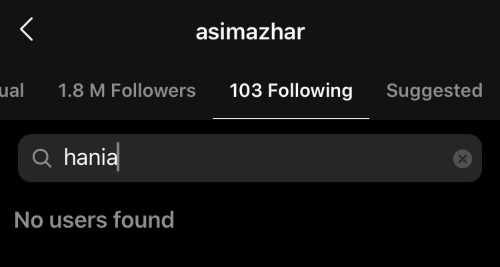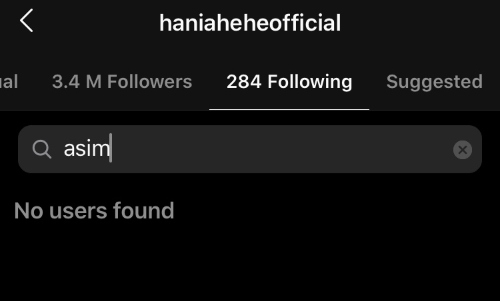 They've Come A Long Way
Hania Amir and Asim Azhar both have come a long way today. They started as young celebrities who really took social media by storm. Then they became "really good friends" and vacationed together etc.
After that, they were still friends but demoted each other to "just friend." Now, the day for the dreaded unfollow on Instagram has come.
Obsession With Follow/Unfollow
Is it just us, or have most celebrities become obnoxiously obsessed with follows or unfollows on Instagram? There are two cases in point!
One is of Ayeza Khan and Amna Ilyas: we're guessing after Amna Ilyas' trolling, Ayeza Khan unfollowed her. However, when Amna Ilyas was being attacked for fat-shaming Amina Haq, Ayeza sent her a supportive comment. To which Amna Ilyas said, "so why did you unfollow me?"
View this post on Instagram
Secondly, Sadaf Kanwal and Saheefa Khattak got muddled in the same dirt. Sadaf Kanwal commented "beautiful" on the latter's profile to which Saheefa replied by saying, "ab beautiful keh dia hai toh follow bhi kardein."
View this post on Instagram
A bit immature and nonsensical if you ask us, but it's typical of Pakistan celebrities now.
What Can They Say?
There are a few hypothetical responses we can conjure up to predict what the two are going to say now. Hania Amir is the queen of acting clueless; she is an actor after all. She'll say what? I didn't even know that had happened.
Amir Azhar can come out with a song about unfollowing since he's already made a song about a phone (Oppo). Maybe they will collectively say our accounts got hacked, and the hacker only unfollowed us from each other's accounts. 
Whatever the case may be, we can feel the Hania Amir and Asim Azhar chapter coming to an end.
Are you feeling sad about that? Let us know in the comments below!
Stay tuned to Brandsynario for the latest news and updates.