13th April 2020: According to hearts.co.uk, the cast of popular series 'Friends' has secretly recorded a 90-minute reunion special on Zoom.
Apparently, the cast that includes Jennifer Aniston, Courteney Cox, Lisa Kudrow, Matt LeBlanc, Matthew Perry and David Schwimmer were rehearsing for their reunion episode online when the episode length 'mock rehearsals' were recorded.
The filming of the highly-anticipated of the reunion episode was supposed to take place in March, however, due to the current pandemic, it has been postponed.
---
[Update: 19th March 2020]
The highly-anticipated of the reunion episode of Friends that was supposed to be filmed will now be delayed as production across Hollywood shuts down amid the coronavirus pandemic, according to The Hollywood Reporter.
According to The Hollywood Reporter, the unscripted special reunion episode was set to be filmed earlier next week at Stage 24 of the Warner Bros. Studio in Burbank. However, as of now, no estimated release date has been announced as of now.
It's true and it's official. All six members are reuniting for this one-off special.
They've finally heard us!
---
After 16 long years, the "Friends" fans have finally taken a sigh of relief after the news of their reunion surfaced the internet on Friday. However, this news is absolutely true and the original cast is finally reuniting in Spring, according to WarnerMedia.
The six super famous and loved cast members Jennifer Aniston, Courteney Cox, Lisa Kudrow, Matt LeBlanc, Matthew Perry and David Schwimmer will all reunite for a special one-off on HBO Ma which is WarnerMedia's new streaming service. What's interesting is that it going to be totally untitled and unscripted.
Excited???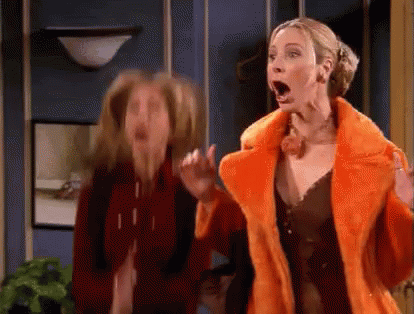 It has also been reported that the one-off special will filmed on the comedy's original soundstage, on the Warner Bros. Studio in California.
Moreover, Jennifer Aniston took this announcement to her official Instagram account..
Here's what she had shared
And Twitter is exploding with joy!
Scrolling through Seeing "it's
Instagram Happening"#FriendsReunion pic.twitter.com/aK94PImpXk

— Kirsty (@kkirstylouise) February 21, 2020
This can't be happening!
21 February 2020.
The #FriendsReunion was announced.
History was made.
And this bow won't be their last anymore. pic.twitter.com/8PtyMMKri4

— Sara 🌻 (@gellersstan) February 21, 2020
And so are we!
I am the happiest person in the world!!! #friendsreunion pic.twitter.com/xq1ku4Ahhz

— Niamh Haddrick (@niamhhaddrick) February 21, 2020
Speaking of HBO Max it is said to the priciest streaming service and costs around $15 a month. That is indeed pricey! However, if we look at its competitors they range somewhere between $5 and $12 monthly. So, yeah, that is expensive.
So, we now know why it all makes sense. Don't we? And HBO Max could not have done this in any other way. It sure is the perfect way to turn fans into customers! WOWZA.
Are you excited for this? We sure are!
For more news and updates, stay tuned to Brandsynario.