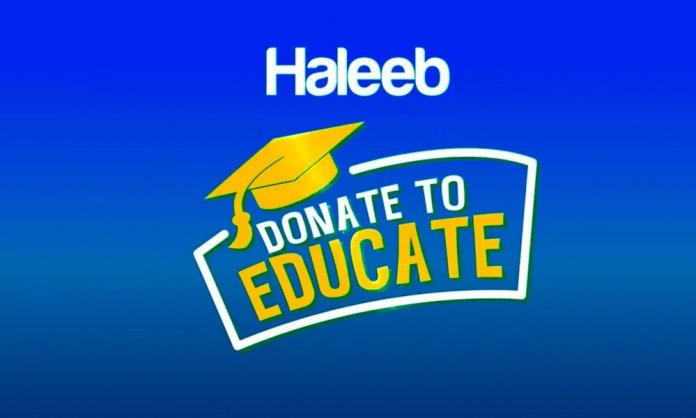 Education is the key to socio-economic well-being in the modern world. It promises access to more opportunities, and for most of the underprivileged people, it is the only way to elevate their quality of life. Countries where sufficient resources are allocated towards educating their population have broken the shackles of poverty and are on their way to progress within a couple of decades. Literacy gains critical importance in under-developed nations that need to nurture a globally informed and competitive workforce for a brighter future.
Pakistan being a developing country, faces low literacy, where the government tries to fulfill the educational requirements of unplanned population-growth in certain areas. However, Pakistan will need some quick, out-of-the-box solutions and innovative measures to educate every child; otherwise, its next generations will not be competitive in this fast-paced world. In such circumstances, the nation's creative corporate sector must contribute towards more academic communities to uplift the whole society and build a sustainable economy. In short, the PPP (Public-Private Partnership) model is the only solution.
Many individuals and enterprises in the country are trying to play their roles to educate a large number of deprived children. One exemplary effort in this regard is being made Haleeb Foods (HFL), one of the pioneer dairy and beverage companies of Pakistan. A belief that; Education is the fundamental right of every child has led to this Corporate Social Responsibility (CSR) initiative, titled: "Donate to Educate – Agay Barhay Ga Pakistan." Being a Pakistani company at heart, Haleeb Food is extending valuable support to provide Free-of-cost education for the underprivileged children.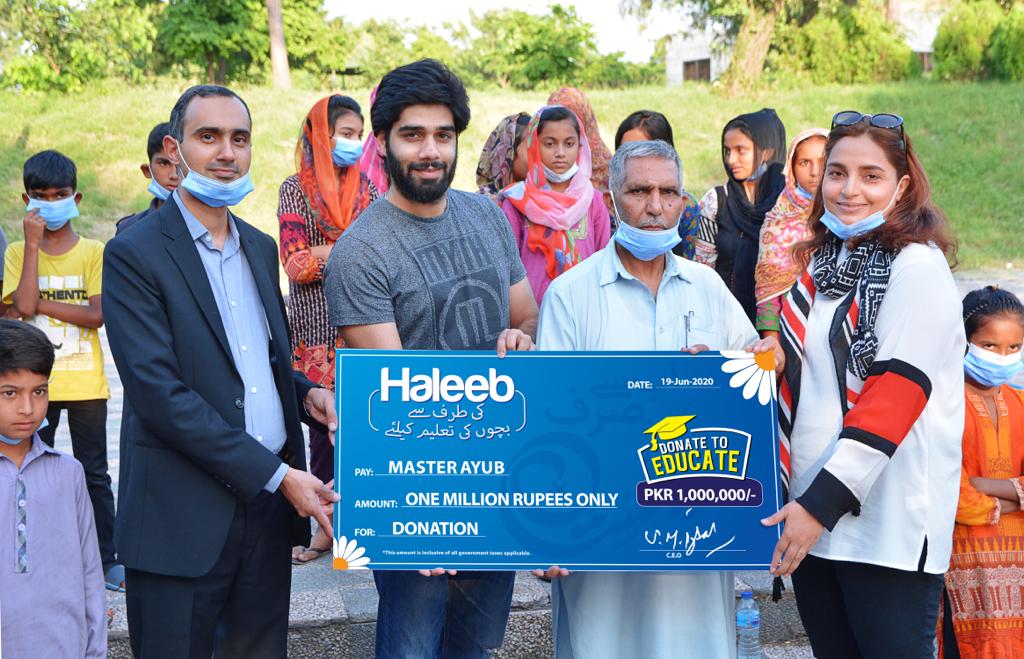 As part of this initiative, Haleeb Foods Limited (HFL) has partnered with Master Ayub – a firefighter during the day, who has taken the noble responsibility of being a voluntary teacher in the evening. For the past 30 years, Master Ayub has been educating street kids, Free of Cost, by conducting a Park-School, in Islamabad.
With a pledge to support his selfless cause, HFL is donating 3 Rupees from every liter-pack purchased by the consumers. This donation is helping Master Ayub meet the school's expenses and accomplish his dream of enriching his pupils' lives with absolutely free schooling. The sincere efforts of this school's founder are an inspiration for everyone to follow.
This philanthropic institution has already helped in teaching thousands of children voluntarily. All the resourceful individuals and enterprises must identify such 'Heroes of Pakistan' and help them to bring an educational-revolution, to enrich the lives of the street children, their families, and the whole country.
Belonging to a low-income family, Master Ayub lost his parents at a young age. However, he worked very hard, day & night, to study along with the responsibility of rearing his five brothers and three sisters who are all well-educated now. With his limited resources, he has created this free-school for poor children, where he also gives them free books and copies. Over the decades, thousands of street-children have already studied in this school to get into respectable employment or businesses, while others are getting higher education in colleges or universities.
The students and their parents express their gratitude and prayers for Master Ayub, who has brought their lives out of the darkness of illiteracy. They believe that; Haleeb kay Saath – Agay Barhay Ga Pakistan, as many of these students are inspired to follow their great teacher's foot-steps, to establish free schools in the future.
HFL is adopting global best-practices and innovative technologies to ensure high productivity and nation-wide availability of safe and healthy, packaged dairy-products. It is creating public-awareness and educating the masses about the advantages of consuming hygienic and high-quality, nutritional dairy products to nurture a more vital and prolific nation. Being the 3rd largest milk-producing nation in the world – Pakistan's Dairy Industry is already creating large-scale employment opportunities for the farmers in the rural regions while ensuring the well-being of the urban areas.