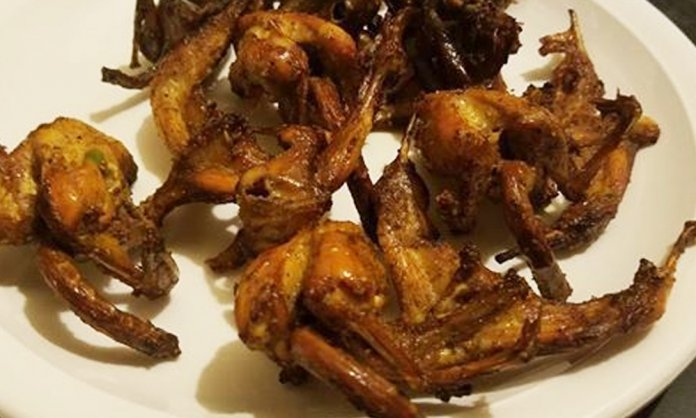 The amount of sub-standard food available in the country has been increasing day by day. With unhygienic kitchens and unlawful ingredients, the Punjab Food Authority has been on the tail of such restaurants and many have been fined and sealed for not following the regulations set by the authority.
In the city of Gujranwala, restaurant by the name, 'Miyaan Ji Tikka' was raided by ARY News recently, uncovering the sale of 'Haram birds' in the eatery as a delicacy. Little do customers know that the delicacies they have been paying for are actually not permissible to be eaten, keeping in mind the Islamic rules of 'Halaal' eating.
A popular bird, 'Chirray' (Sparrow) eaten as a delicacy in Gujranwala is not available in the city due to the seasonal changes. However, eateries have been selling another unidentified meat which could very well be from the haraam species as the sparrow, cheating customers who have no idea what has been going on.
On inspection of the kitchens with the Punjab Food Authority, the ARY News team uncovered how the restaurant owners have been hiding the truth from the customers. Representatives of the PFA then went on and sealed the kitchen of Miyaan Ji Tikka due to their unhygienic kitchen conditions and also due to the unidentified birds they have been selling under the name of 'Chirray'.
Check out the raid on Gujranwala restaurants here!
What are your thoughts on this issue? Let us know in the comments below.
Stay tuned to Brandsynario for latest news and updates.