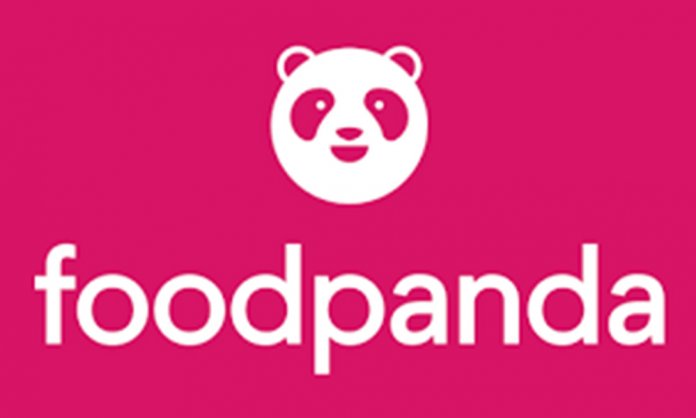 Pakistan's largest online food portal, foodpanda has been the one and only answer for easy and quick food delivery service at your doorstep for years. With cricket fever in full swing, foodpanda's recently launched campaign Sab ka munh chalega that has the perfect combination of cricket and food and is becoming the talk of town.
With their catchy tagline #SabKaMunhChalega an idiom meaning 'to talk too much' which literally means 'to eat too much', they have given a creative spin to the colloquial line 'munh chalana' from being too talkative to eating too much. They are indeed owning the key communication by offering incredible bouncer deals with up to 70% off on 2000+ eateries, guaranteed to make your cricket season twice as exciting. Foodies not only from Karachi, Islamabad, Lahore, Faisalabad or Multan but many other cities across Pakistan can also avail these offers now that foodpanda has expanded its operations in Sahiwal, Sheikhupura and Jhelum. As part of the #SabKaMunhChalega campaign, there are a variety of deals and discounts available that people of Karachi, Lahore, Islamabad, Faisalabad and Multan can choose from.
Some of the Karachi deals include; flat 30% discounts from Slamwich (S.M.C.H.S), Hoagies (DHA), Greeno Juice Bars (Sunset Boulevard), Spice (Gulshan-e-Iqbal), Eaton and Del Frio (Boat Basin). A flat 40% discount can be availed at Vanellis, flat 60% off on Day Night Pizza (FB Area), flat 25% off on Boxers, flat 20% off at Burger O' Clock (Gulshan-e-Iqbal) and flat 50% off on the entire menu of Wok Express (DHA).
Food lovers in Lahore can avail discounts from a variety of restaurants including 15% discount from Tandoori Flames & Grill, 20% discount at Jumbo Gyro (Cavalry), flat 25% discount on the entire menu of Lahore Deli and flat 30% off at Figaro's. Other than discounts, some incredible deals include a Special Fajita Pizza from Domeno Hut for Rs 149, a Karizma Small Pizza from Fri- Chicks (Anarkali) for Rs. 449 and a plate of Chicken Qorma with Raita, 2 Rotis and soft drink from Golden Mutton Chaana for just Rs. 150.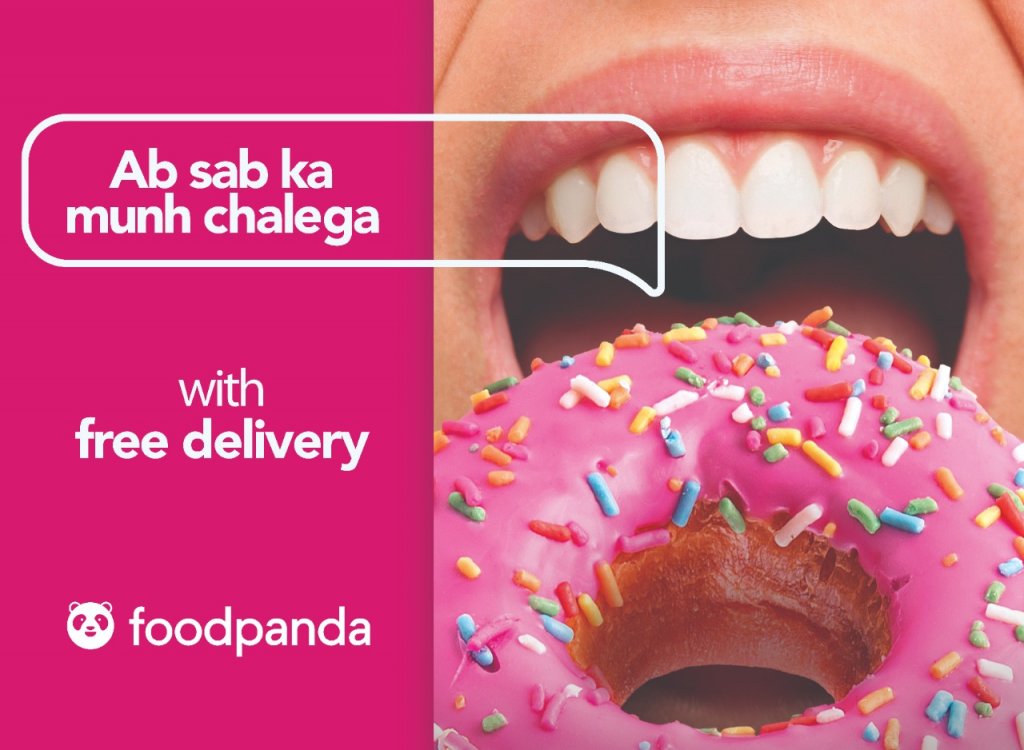 Islamabad foodies can make the most of flat 40% discount on the Entire Menu of Lokal Eatout (F-11), flat 30% off on Wild Wings and Maizbaan Tandoori, flat 40% off from Tayto (F-11), Rewayat and Keranche. Along with this, Tomatino Pizza Fiesta and Grill House have flat 50% off, China Bowl flat 55% off and a special offer for only foodpanda customers is that of a 9-inch pizza and a 500ml drink for only Rs. 250.
The foodpanda app also has a variety of discounts for the customers of Faisalabad, some discount offers include; flat 50% discount at Apple Nine, 15% discount on the entire menu of 786 Burger Point & Shawarma (Millat Road). Other special deals include; Tikka Pulao and a 300ml drink (Gourmet Cola) at Roti & Boti (Gulberg) for Rs. 160, 2 simple parathas, an omelette and achar from Muqaddas Tasty Food Point for Rs.99, 1 leg piece, Chicken Kabab and 1 Naan from Al Jannat Biryani House and BBQ for Rs. 149. Along with this Chicken Jalfrezi, 2 rotis and a 350ml drink can be enjoyed from Hazara Hotel for Rs. 159 and a Special Bombay Biryani, Raita Salad, Soft Drink for Rs. 110 from 786 Tikka Shop & Biryani (Millat Road).
Some deals and discounts for the foodies of Multan include; a flat 40% discount at Madina Yakhni Pulao (Mumtazabad), flat 50% discount at Ice Berg and a flat 25% off on a Pizza from Friends Food. In addition, foodpanda customers can also order a small plate of Karahi, biryani, one Tikka (leg piece), 4 rotis and a drink for Rs. 330 from Rotti Tukkar (Gulgasht).
In addition, there are various deals and discounts that can be availed by customers nationwide. Great discounts can be availed at KFC, Mcdonald's, Domino's, OPTP and Pizza Hut. Special deals include, a Zinger burger with fries and a drink from KFC for Rs.330, one McChicken with a piece of chicken and a drink for Rs.295 from Mcdonalds, a flat 30% off on Domino's, a shot gun burger for Rs.99 + tax from OPTP and a regular pizza with 4 pieces of garlic bread and two 345ml drinks for Rs. 599 from Pizza Hut. These deals do reinforce the campaign idea #SabkaMunhChalega.
The campaign went live with a series of creatively shot and highly relatable videos – covering all the big platforms including TV channels, Radio, and digital channels. The videos feature a couple, daughter in law and mother in law and a group of cricket commentators debating about 'munh chalana' and making a connection with the bouncer deals that foodpanda is offering. It is done in a stimulating manner that tempts one into ordering food from foodpanda.
#SabKaMunhChalega campaign gives everyone a wider range of options to choose from. It clearly supports the idea that there is no need to argue about what to order, be it fast food, ghar ka khana or desi food at the cricket watch-party being hosted by you, your friends or your family because foodpanda has it all. It simplifies the whole process of ordering – all one has to do is open the foodpanda app, choose what they want, tap thrice and voila your craving is fulfilled. With delivery available almost anywhere, sit back and enjoy the cricket season without any worries only with foodpanda.