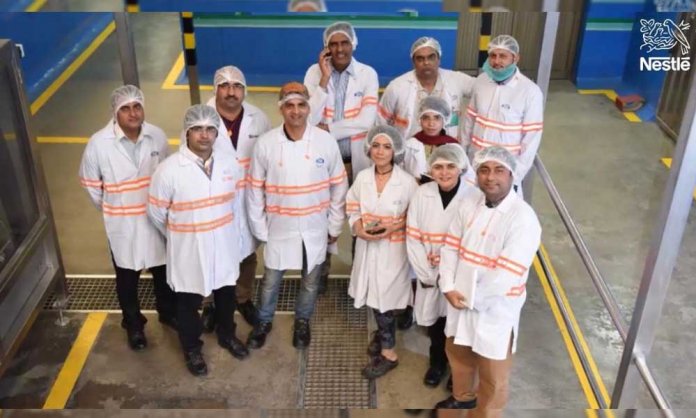 Ever wondered how food safety mistakes can cost you your health? Understanding the importance of food safety involves getting the basics right. This starts with understanding how unsafe food poses global health threats, putting the masses at risk.
According to the estimates by the World Health Organization, every year 220 million children suffer from diarrheal diseases and at least 96,000 die. Food Safety concerns particularly impact the developing countries due to weak food safety systems, lack of infrastructure and unskilled human resources resulting in an epidemic of foodborne diseases.
What remains critical at this time is to realize food safety as a shared responsibility – the one to be taken seriously by policy makers, businesses and consumers. With product safety and security at the top of Pakistan's new government's priority list, the industry now needs to find ways to ensure quality measures every step of the process.
A key to that would be to ensure transparency within the complete food supply chain. Providing relevant transparent information can be the first step towards strengthening consumers trust and confidence in the products they consume.
This can be a formidable management challenge keeping in mind the compliance complexities of the international standards in developing counties like Pakistan and consumers expectations.
Nestlé is one of the very few organizations in the country that demonstrates a strong commitment towards food safety and quality, while prioritizing transparency at the very top with its 'Seeing is Believing' slogan. More than 2000 stakeholders have visited Nestle Pakistan's Sheikhupura facility, to observe how the organization is implementing best practices and making meaningful contributions in the industry.
Visitors from various disciplines and walks of life take the tour of the facility throughout the year, learning the process and witnessing how conformance standards are met at each step. Fawad Chaudhry, Federal Minister for Science and Technology, Kaukab Iqbal, Consumer Association of Pakistan, Marzieh Hosseininezhad, Director of International Scientific Cooperation Office, RIFST, Mashhad and Dr. Farrukh Iqbal, Executive Director, Institute of Business Administration, to name a few recently visited the plant to critically observe the facility and its processes.
https://youtu.be/F6ypkd4nHEc
'I have been very impressed with one aspect of Nestlé's operations. And that is not only are they interested in producing high-quality milk and water but they also invest time and money to make sure that farmers also learn how to produce good quality milk', commented Dr. Farrukh Iqbal.
Dr Kaukab Iqbal on his visit said, 'Nestlé's factory has an international standard, I would like to appreciate the management for giving the best to consumers'.  Marzieh Hosseininezhad, Director of International Scientific Cooperation Office, RIFST, Mashhad also endorsed the factory's standard and the highly qualified personnel after her tour inside the factory.
Safe food supplies support economies, contribute to food and nutrition security, and hence underpin sustainable development. Consumers living in the digital age are more aware than ever with social media conquering a significant part of their lives and information traveling in real time.
Urbanization and changes in consumer habits, including travel, has impacted consumers eating and drinking patterns and continue to do so. As the world's population grows, the intensification and industrialization of agriculture and animal production to meet the increasing demand for food creates both opportunities and challenges for food safety.
Simultaneously, climate change is also impacting food safety, where temperature changes modify food safety risks associated with food production, storage, and distribution. Educating the masses on how the final product reaches them is a global imperative and has to be realized sooner than later. Nestlé seems to have taken the first step, but more will have to follow.