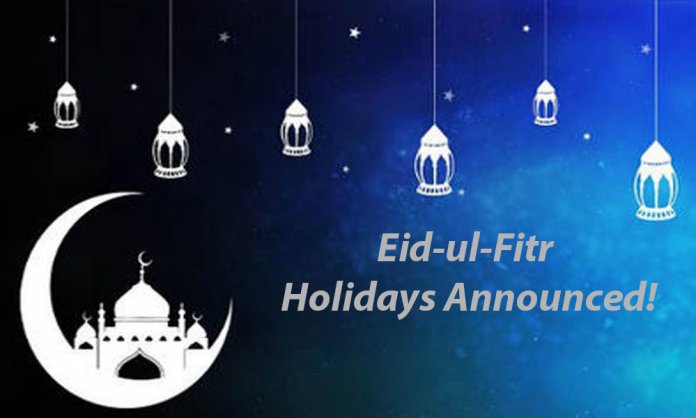 UPDATE:  In a revised decision by the Government, holidays for Eid-ul-Fitr 2018 have been announced from June 15 to June 18.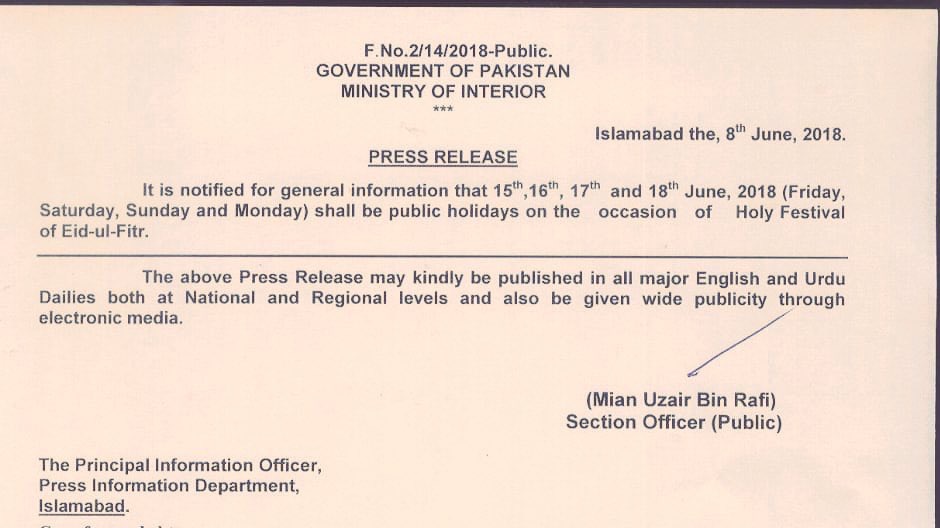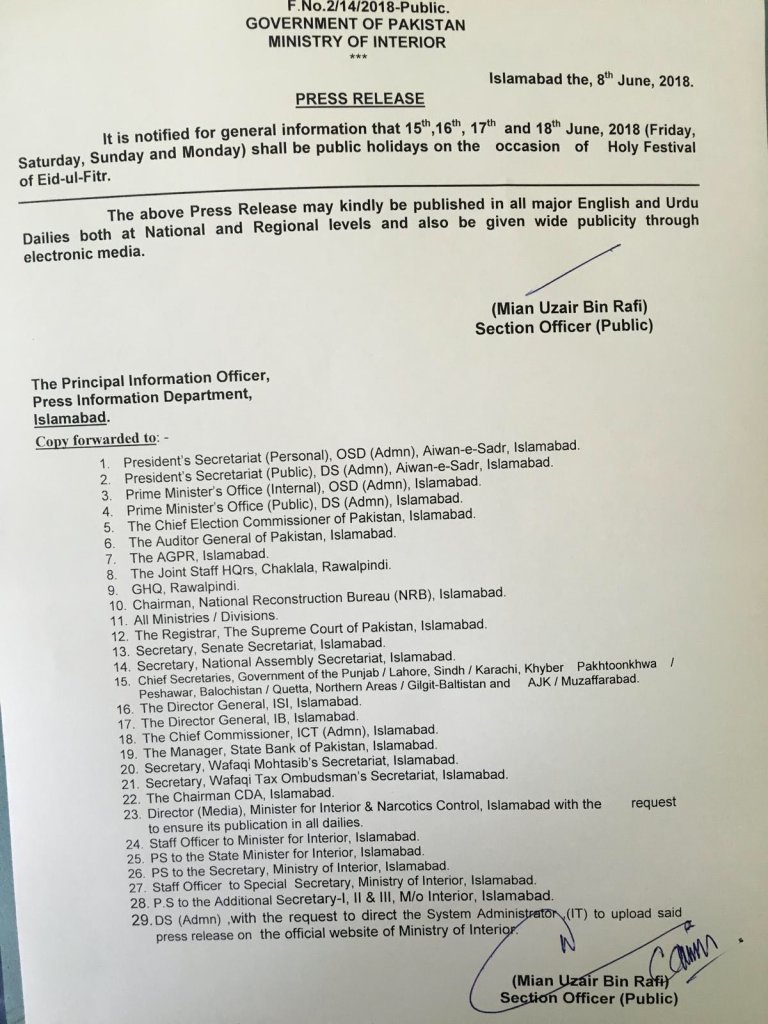 ---
With the month of Ramadan almost over, preparations are in full swing for Eid-ul-Fitr 2018 and Pakistanis just cannot wait for the festivities to begin.
Taking that into account, the federal government of Pakistan has announced five days long Eid Holidays for both the government and private workers, reports Pakistan Today.
WE JUST CANT BE HAPPIER AT THIS EXCITING NEWS!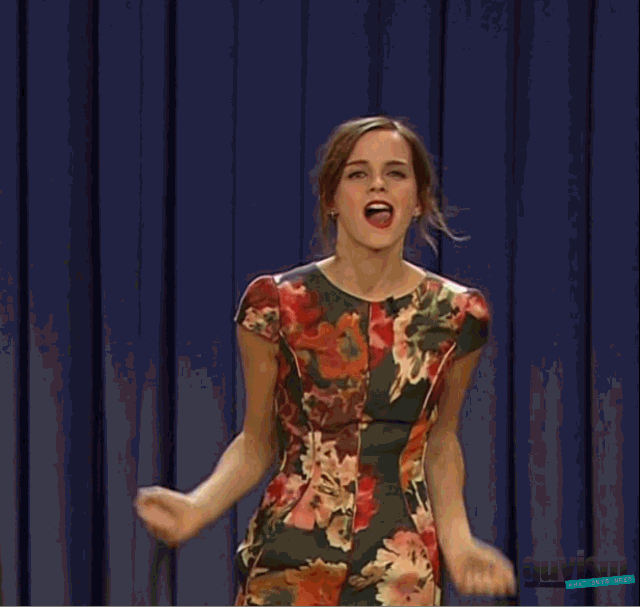 As per media reports, the five-day long holiday has been announced from June 14th to June 18th.
A summary has been designed by the federal interior ministry, and a notification for the holidays will soon be announced by the caretaker government.
Although the Met office has predicted the sighting of the Shawwal moon to be on 14th June, there are no confirmed reports as such now.  However, a prediction relating to Ramadan and Eid days and the Shawwal crescent has been sent to the Ministry of Religious Affairs.
As per reports, Pakistan Metrological Department has predicted that the Shawwal crescent will be born on June 14th at 12:45 am and will be seen for approximately 39 minutes in the sky after sunset.
If it is sighted on the 29th of Ramadan, then Pakistani's will be celebrating Eid-ul-Fitr on June 15th otherwise June 16th will be announced as the first day of Eid.
Stay tuned to Brandsynario for more news and updates.