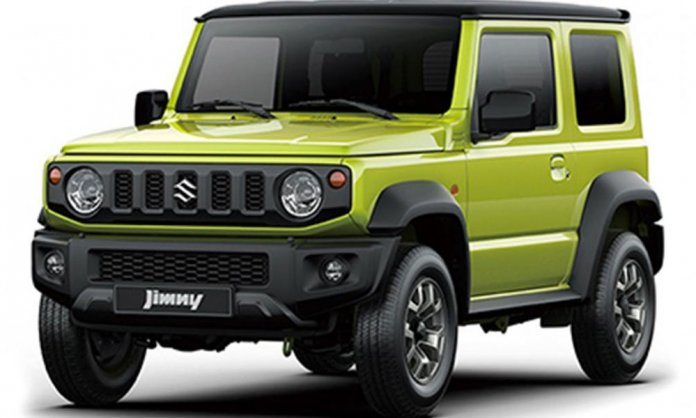 With just about every vehicle manufacturer coming up with a steady stream of new SUV models, it could be easy to forget that Suzuki was producing and selling affordable SUVs long before it became fashionable.
The Japanese automaker is now looking to reassert itself into the conversation with a new generation of its small, tough off-roader, the Jimny. And it's ramping up the anticipation with the release of the first official images of the all-new model.
It's entirely possible Suzuki wasn't planning to reveal any official images at this point, but after a set of unofficial images from a presentation were leaked on the internet last week the company has now put these official renderings on its global website.
Although the website doesn't reveal much that wasn't already known by the public after the recent leaks, it does confirm the fact this is something of an evolutionary redesign and not a radical overhaul to take the Jimny in any sort of new direction.
In fact, some observers might revel in the fact the new Jimny will be a slightly retro design when compared to much of the competition. Although there will be an extensive palette of funky, youthful exterior colors, the unashamedly boxy shape remains and it will also be one of very few SUVs to still store the spare wheel on the rear tailgate.
On the inside there's plenty of similarity with the current model, but there will be at least one or two very important changes. Amid the refreshed switchgear and new instruments housed in retro, boxy binnacles, there will now be a touchscreen infotainment system sitting on top of a new center console.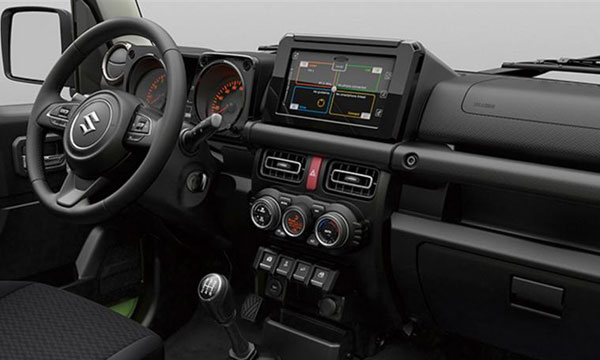 Back in 2015 Suzuki announced it was going to be introducing five new vehicles in five years. Time is now getting on and it's clear the new Jimny will be the first of the proposed five, so the company will have to get a move on if the other four are to come to fruition inside that timescale.
Although full details such as engine specifications are yet to be revealed, it's clear the new Jimny will stay true to more than two decades of tradition of being a rugged, compact, capable and affordable SUV and not be morphing into some sort of soft-roader.