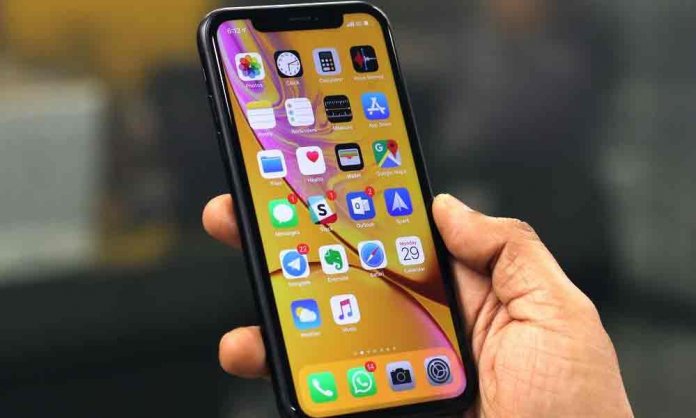 Apple is now teaming up with Intel to finally develop its first 5G iPhone.
The tech giant's 5G release is being delayed due to Intel's struggle to engineer a prototype chip — the 8060 — that properly dissipates heat/
The atypical amount of thermal energy, which can be felt on the exterior of the phone, would also lessen the battery life of devices.
Nonetheless, the Fast Company source says that these frustrations with Intel are not significant enough for Apple to turn to Qualcomm for 5G modems – especially since the Qualcomm X50 is believed to produce similar heat dissipation issues.
Once the mock-up is perfected, Intel will move on to produce the 8161 modem chip, the final product to be used in 2020's iPhones. This model is expected to increase transistor density, in turn increasing phone speed and efficiency.
Apple does have a plan B in place with MediaTek, a Taiwanese chip maker designing modem platforms for lower-grade phones. But for now, the Cupertino-based company appears confident that the issues with the Intel chip will be resolved before it has to redirect itself towards a different manufacturer.
This year's lineup of iPhones all used Intel modems, so it's natural for Apple to continue working with the brand that made the most advanced iPhone to date.
On the other hand, Qualcomm's 5G chips will debut in smartphone flagships across the industry — including those by Huawei, Oppo, and Xiaomi — starting as early as February of 2019 at the Mobile World Congress. The American chip manufacturer claims to have solved the heat issue. Carrier AT&T intends to bring 5G smartphones to the market next year.
Apple's decision to release 5G supporting iPhones in 2020 gives the company a safe timeline to follow. As other manufacturers fight to be first, Apple will have the opportunity to refine and perfect their own models based on the market's reaction and success. If all goes according to Apple's plan, iPhones will smoothly integrate into the new wireless standard.