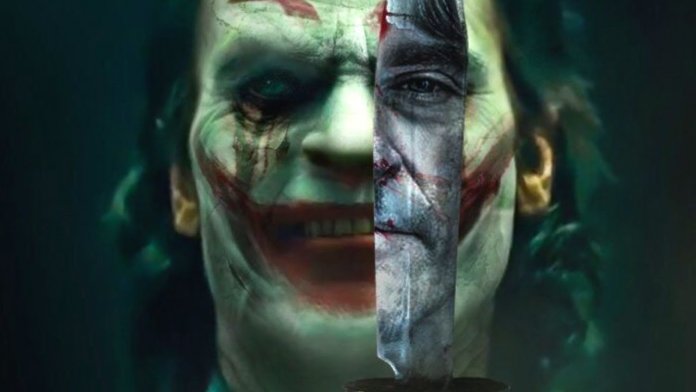 Warner Bros. has released the final trailer of "Joker".
Starring Joaquin Phoenix; the man plagued with negative thoughts who will become Batman's greatest enemy.
The trailer gives us an insight into how a failed comedian named Arthur Fleck turned into a mass murderer called, Joker.
Many of us may remember the character from the Batman series and Gotham as well.
The trailer also features Joker confronting and laughing at Thomas Wayne, Batman's father.
According to The Warner Bros:
Todd Phillips' exploration of Arthur Fleck, who is indelibly portrayed by Joaquin Phoenix, is of a man struggling to find his way in Gotham's fractured society.

A clown-for-hire by day, he aspires to be a stand-up comic at night… but finds the joke always seems to be on him.

Caught in a cyclical existence between apathy and cruelty, Arthur makes one bad decision that brings about a chain reaction of escalating events in this gritty character study.
"For my whole life, I didn't know if I even really existed. But I do, and people are starting to notice," Phoenix says in the trailer which looks pretty promising.
Judging from the clip released, it certainly looks like an Oscar-worthy performance from Phoenix and fans are already impatient for the movie to release.
Joker put a Smile on Social Media's Face!
Have a look at the Twitter reactions:
I love Joaquin Phoenix's character arc. #Joker pic.twitter.com/EKjA3KruPv

— Victorio Utomo (@Victorio_Utomo) August 28, 2019
I'm really sure and hopeful this time that it will be a LEGEND (after Heath Ledger tho) #Joker pic.twitter.com/8vVQknPRUQ

— milara (@wasjustakid) August 28, 2019
That laugh. Chills. #Joker pic.twitter.com/viYGu72IPC

— naj. (@najmuhx) August 28, 2019
Whoever is the cinematographer for the upcoming joker movie deserves an oscar next to Joaquin Phoenix when he gets his. #JokerMovie pic.twitter.com/wT4Gx78KwJ

— Alfredo Montes (@alfredom98) August 28, 2019
#JokerMovie trailer is really good. #HeathLedger will be a hard act to follow but I think #JoaquinPhoenix can pull it off. He will do justice to a very dark complex character in his own way❣️ pic.twitter.com/qXqB4U6mN8

— Jamie A (@mister_chucky) August 28, 2019
The film won't "follow anything" from the comics.
"We didn't follow anything from the comic books, which people are gonna be mad about," the director had shared.
Other than Phoenix, the cast also includes Robert De Niro, Zazie Beetz, Frances Conroy, Marc Maron and Brian Tyree Henry.
Written by Todd Phillips and Scott Silver, Joker premieres at the 76th Venice International Film Festival on August 31st and releases in cinemas on October 4.
Watch the trailer below:
https://youtu.be/WwkZqhpE0E4
What are your thoughts regarding the trailer? Comment and share your feedback.
Stay tuned to Brandsynario for more news and updates.