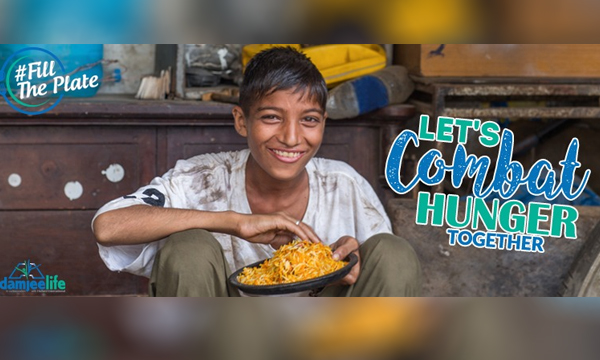 Ramazan is a month in which Allah wants us to realize the hardships suffered by the less fortunate. By making us forego food and water, from sunrise to sunset, He wants us to be more considerate towards the needy and share His bounties that we have been blessed with. Unfortunately, even in the Holy month, people stick to the staying hungry bit and forget about the sharing one.
This month is meant for us to help each other, especially those who are not as lucky as we are. As a developing nation, Pakistan is severely affected by hunger and malnutrition. The Global Hunger Index 2016 estimated that more than 22% of the population in the country is undernourished. If things continue the way the figure is expected to rise to 44%.
Lack of proper food and nutrition begets a number of short and long-term complications resulting in physical and mental deficiencies. Adamjee Life Insurance is stepping up to fill the gaps. The Ramazan campaign by Adamjee Life is playing its part in providing proper food to those in need.
The #FillThePlate campaign is a wonderful initiative that urgently requires your attention. Adamjee Life is donating a proper meal to the needy, but they need your help. All you have to do is share a tweet using the hashtag #FillThePlate. It is that simple. We send countless tweets every day; one tweet to ensure someone doesn't sleep hungry tonight is surely better than anything else.
If you do decide to participate in the activity, you will be joining numerous celebrities like Wasim Akram, Imran Abbas, Faysal Qureshi, Resham, Sadaf Kanwal etc.
Watch Wasim Akram give you details about how you can play a part.
Adamjee Life is also running iftar drives at Edhi Homes and Saylani Welfare centers across Pakistan. Roadside camps have also been installed and are providing proper meals to whoever asks. Adamjee Life vans also cruise around cities distributing food. All these activities will continue throughout Ramazan.
Remember, all you need to do is tweet with the hashtag #FillThePlate. Adamjee Life will donate a meal for every tweet. Every tweet matters.