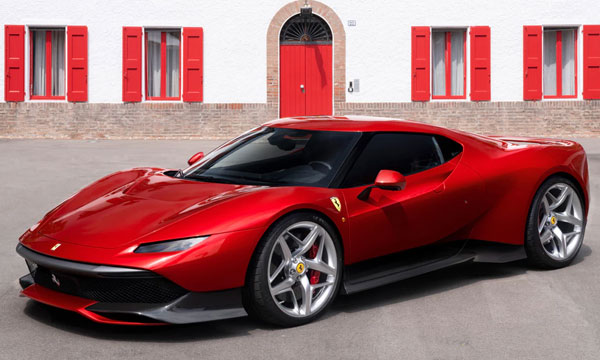 For most people, owning a brand new Ferrari is an aspiration in life that will probably never go any further than that, but for some lucky people, even an "off-the-shelf" Ferrari just won't cut it.
That's why the legendary Italian brand makes a small number of one-off creations like the SP38 it's just revealed, which it says has been built for "one of Ferrari's most dedicated customers" who has a "deep passion for racing."
This surprise supercar is a road and track-going car with an all-new body covered in three-layer metallic red paint built on the chassis and running gear of a donor 488 GTB, with an F40-influenced twin-turbo and twin-intercooler engine.
And shortly after the car's ceremonial handover in Fiorano to one of Ferrari's most dedicated customers, the SP38 was immediately put through its paces during a number of very hot laps.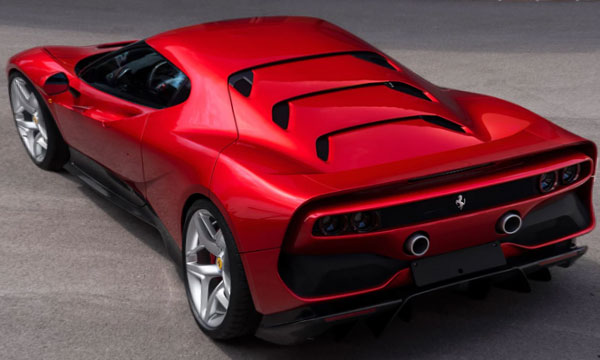 Compared to the chassis of the 488, the visual mass of this one-off SP38 seems to be concentrated over the rear wheels with the wedge design sharply stretching towards the front of the car. When viewed from above, the sharply tapered nose expands towards muscular wheel arches to give the car what Ferrari calls "potency and agility."
The inset headlights that are specific to this creation were designed to be as thin as possible, with the now-mandatory daytime running lights relocated for additional character and to add functionality to a slim bumper lip with more than a passing resemblance to the 308 GTB.
The air scoop those familiar with the 488 GTB may have expected to see is completely concealed on the side of the body where the sheet metal folds in on itself from the low beltline on the door and into the rear wheel arch.
Unfortunately, Ferrari has not revealed any details about what power and performance the car boasts. However, it seems highly likely it's the 3.9-liter twin-turbo V-8 from the mid-engine 488, which in that particular case develops 660 horsepower and 560 lb.-ft. of torque.
This stunning car won't just disappear behind the closed doors of the owner's collection after this ceremonial handover. It will actually be on public display at the Concorso d'Eleganza Villa d'Este on Italy's Lake Como on May 26.