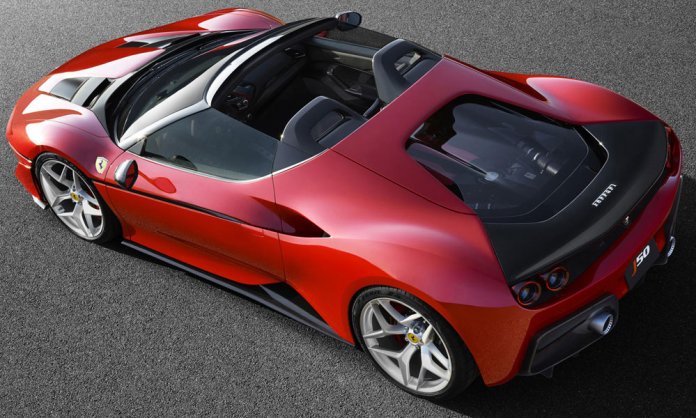 It's been 20 years since Ferrari last built a Targa, but this half sunroof, half convertible car roof could be making a comeback.
The iconic Italian supercar manufacturer has recently filed a patent with the European Patent Office for its own new take on the 'Targa Top' design of car roof.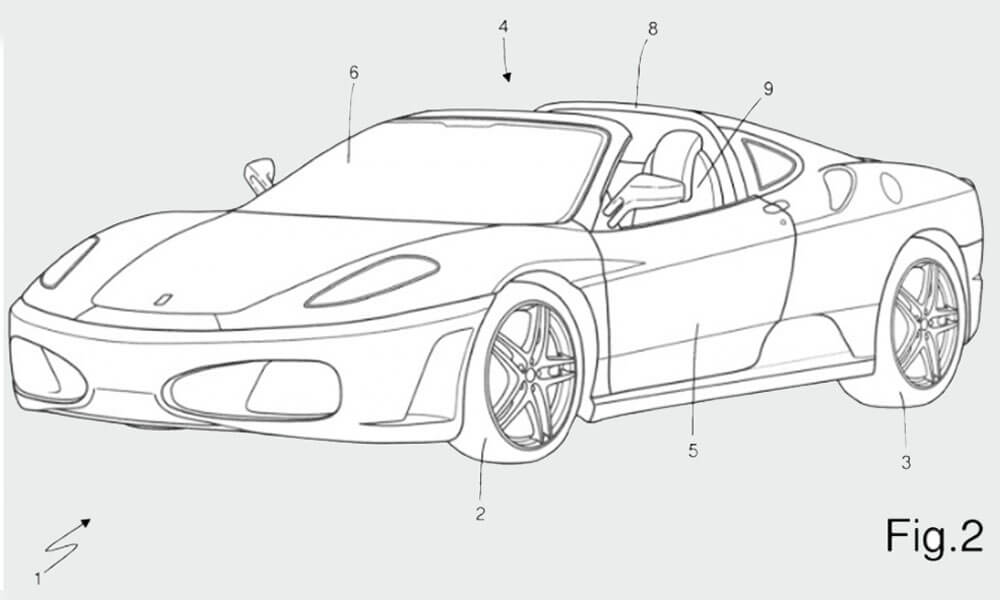 Twenty years ago Targa roofs were quite a thing, and it wasn't just exotic manufacturers like Ferrari and Porsche that liked to offer them. Although Porsche is probably one of the most famous advocates of the Targa Top in the past and still uses it for the 911, Suzuki, Toyota, Renault, Nissan, Honda and many others have also flirted with them from time to time.
Targa first came into the automotive vocabulary with the 1965 Porsche 911 Targa, though that wasn't the first car to use such a system of removable roof panels. That honour went to the limited-production Fiat 1200 "Wonderful" by Vignale, which was designed by Giovanni Michelotti in 1957.
Now Ferrari's recent patent application suggests it might be about to make a comeback.
Ferrari's application refers specifically to "a car with a 'Targa Top' body" featuring a "coupé body with a rigid roof that is removable and is supported at the front by the upright of the windshield and at the rear by a robust, full-width roll bar."
The design in the patent application is similar to the current Porsche 911 system, but it's the specific design and engineering of the Ferrari variant that's being patented here. By increasing the height of the windscreen upright and possibly using a false insert installed when the roof is removed, this creation looks to reduce the aerodynamic turbulence normally associated with most Targa tops.
In the accompanying drawing, a Ferrari F430 is used for illustration purposes, but there's no word on whether the Targa is intended for the current 488 that superseded the F430, or some future model.