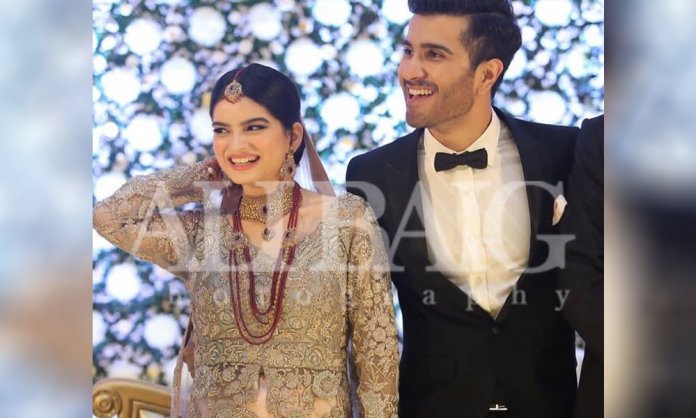 Good things come to those who wait and Fferoze Khan's wait for the perfect bride is now officially over. Our very own Mir Hadi was all over the moon in his Valima that was attended by the entertainment industry's Who's Who.
After the grand celebrations of his Mayun, Mehndi, Baraat and Chothi Rasam, the starlet finally had a grand reception last night in Karachi.
Here are the pictures of Feroze Khan's Valima Last Night!
The couple who have stolen the limelight since last week
Aliza with Feroze Khan and her sister-in-law Dua Malik
The flawless bride
That HAYYYEE moment!
Feroze Khan with Saman Ansari, his on-screen mother in Khaani
The groom with Ali Zafar
The couple with Syra and Shehroz Sabzwari
The Khaani heartthrob and her sister Humaima Malick
Feroze Khan and Imran Abbas
The nand and bhabhi moment!
Humaima Malick and Ali Zafar
Dua Malik and Sharmila Farooqi
Weddings are beautiful as you would have someone to share your happiness and sorrows with. You have a sense of security that someone is always with you no matter what the situation is. Feroze Khan and Aliza surely look made for each other and we wish them the best of luck for their future.
Let us in the comment below what do you think about the story.
Originally published on Veryfilmi.com