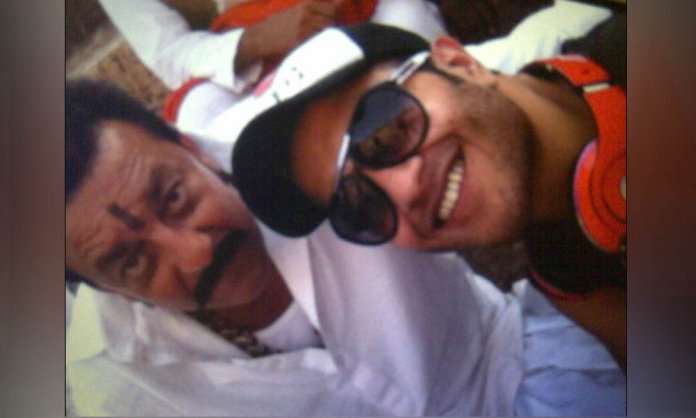 The upcoming Bollywood movie, 'Sanju' has become the talk of the town and after its trailer release yesterday, devotees of Sanjay Dutt cannot contain their excitement for his much-awaited biopic!
Joining the fan bandwagon from Pakistan, is none other than the 'Khaani' actor, Feroze Khan.
Like all of us, Khan too was left in awe after watching the trailer. Taking to Twitter, the hero lauded Ranbir Kapoor and expressed his desire to play a character as complex as Dutt's in a movie.
I just watched #Sanju's trailer and praying for myself to get a character like that to play. 🙏🏻 #blownaway #cantbloodywait

— Feroze Khan (@ferozekhaan) May 30, 2018
And that's not all that he shared!
Going down memory lane, Feroze even posted a throwback photo of him and Baba.
In an Instagram post, the actor reminisced about the many times he had an opportunity to bond with the Bollywood biggie during workout sessions.
Apparently, the duo had a few meals together where Sanju Baba shared some of his life's incidents with the Khaani actor.
And he is sure that his biopic is bound to be Legendary!
I've spent time and bonded with BABA @duttsanjay , heard all about his life in those long chats we had while working out and over a few dinners that we enjoyed together. I just saw the trailer of his upcoming biopic Sanju and can relate to all the stories it unravels. Can't wait to see Ranbir playing BABA. This will be epic! #LEGENDLEGENDONLYALEGEND #FK
We are surprised when all these rendezvous happened between Khan and Dutt! However, just like Feroze, we too can't wait for this upcoming film!
What did you think of the 'Sanju' trailer? Let us know in the comments below.
Stay tuned to Brandsynario for more news and updates.