Feroze Khan has been amid numerous controversies fairly recently. With speculations of separation from his wife and then rumors of him dating another celebrity, the star has remained in the headlines. He also said that he would discontinue coming to dramas and would only pick projects if they were about spreading Islamic teachings. It was then announced that he would be acting in a project set to air on a local channel. Considering the story was to revolve around a spiritual plot, his statement stands true.
Latest controversy concerning Feroze Khan
His latest controversy is about a picture he posted on his Instagram. You can see quite a big black mark on his neck.
Seeing that, they started speculating that the black mark is indicative of romantic interaction. They called it a love bite.

He responded
When seeing such a response, Feroze Khan thought he should make a clarification, and so he added a caption with the picture.
The caption now read:
"that kalak on my neck is my mums way to keep me away from Nazar! Now you know. Kthankbye"
He claimed that it was a black tika to avoid evil eye (Nazar) put on his neck by his mother.

But the audience was not buying it. They called it an attention-seeking act and a senseless excuse to hide a love bite.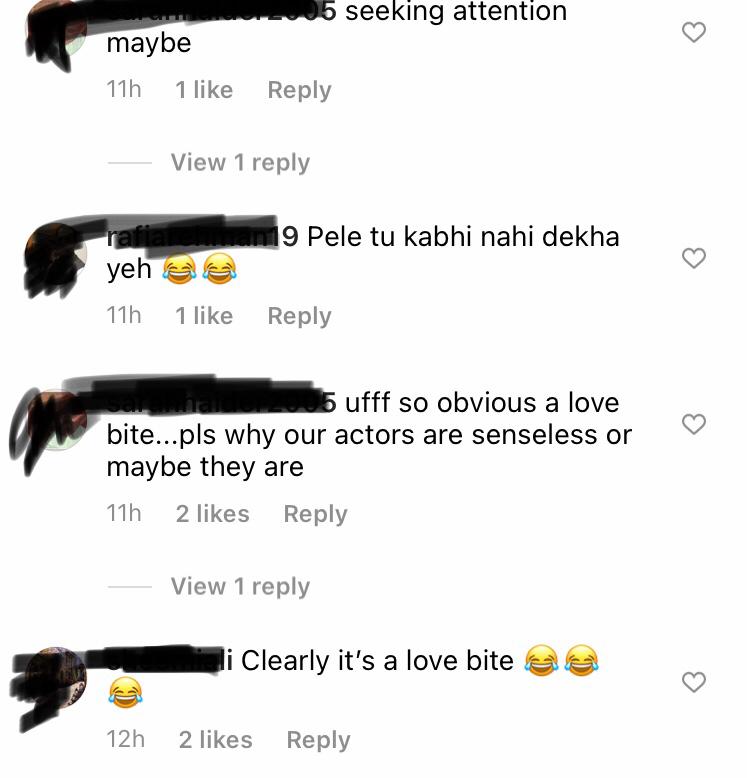 If it's a black tika, maybe he is involved in some major projects because of which mommy dearest is planting evil eye protection. So let's wait and see what's cooking.
Stay tuned to Brandsynario for the latest news and updates!