Rahat Fateh Ali Khan achieved success through his singing skills. He would sing for Pakistani dramas, Bollywood movies, and Coke Studio as well. His rendition of Nusrat Fateh Ali Khan's Afreen Afreen has never faded away, and people still love it. So it's safe to say that he would have been making money left, right, and center. Assuming the same, or, since it's a government organization, having the information about it, FBR investigates RFAK's income.
The Details of The Notification
So FBR, the Federal Board of Revenue, is looking into RFAK's concert history to be a part of abroad. The tax collection agency has issued a notification to FIA, Federal Investigation Agency, asking to track RFAK's money trail. The letter read that FBR had requested the travel history of RFAK from FIA in a notification dated 20th November 2019. However, FIA has been AWOL on the said matter. Hence, FBR issued a reminder notification on 22nd October 2020 to request his travel history from 2014 to date.
FBR has requested this concerning u/s 176 of the income tax ordinance, 2001.
A publication got in touch with the mentioned individual. His representative responded to the matter, saying that FBR has not been in contact with them about it at all. But they have begun looking at the subject and will soon get to the depth of it.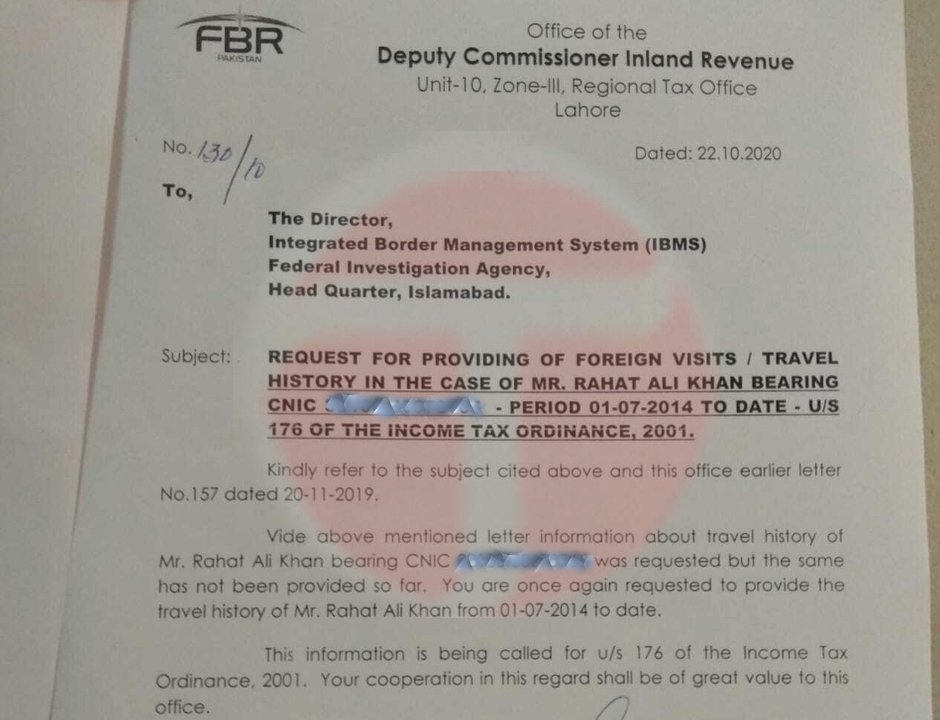 A little history – A little context
Interestingly though, RFAK has been the highlight of many more similar issues. In 2011, he was called to Lahore's regional office of FBR when he returned from his foreign trip. There he was notified that he had not paid his taxes in the past five years. And that he had been ignoring all notification sent by the board. There, he claimed that he was unaware of the tax laws.
But four years later, RFAK's outstanding tax was found to be PKR 3 million. In 2017, FBR's account was seized as a result of that.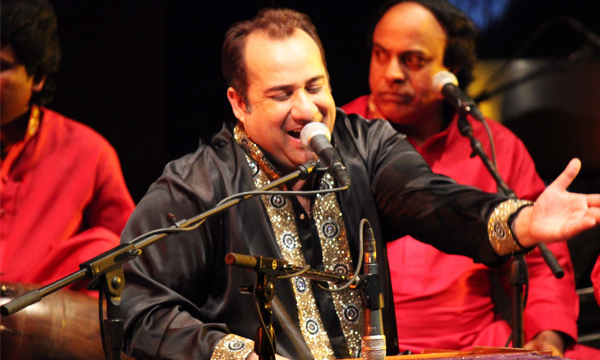 When a huge star such as Rahat Fateh Ali Khan claims that he doesn't know much about the tax laws, pf forgets to pay his taxes; it tells much about the public on the ground. Because see, if a public figure is uninformed on this matter, how would the ordinary people know of it? But paying taxes is very important. You may think that paying taxes is reducing your income. However, you need to understand that the country uses the taxes you pay to do the service they provide you better.
Stay tuned to Brandsynario for the latest news and updates!