After 10 years of recurring success, the pioneering Fashion Pakistan Council is set to commence the two-day Fashion Pakistan Week Spring/Summer 2018, on the 10th and 11th of April at the Pearl Continental Hotel in Karachi.
With a line-up of 15 prominent designers who will showcase their latest collections marking the trends of the season, there is much to look forward to at this year's Fashion Pakistan Week.
The striking line-up for the first day includes 8 of 15 designers, Gulabo by Maheen Khan, Huma Adnan for FNK Asia, Cheena Chapra, Gogi by Hassan Riaz, Yasmeen Jiwa, The Pink Tree Company, Amir Adnan and Farah Talib Aziz. On the second day, the remaining 7 designers who will be showcasing include Deepak Perwani, Saira Shakira, Rozina Munib, Boheme by Kanwal, Nauman Arfeen, Natasha Kamal and AFH by Ayesha Farook.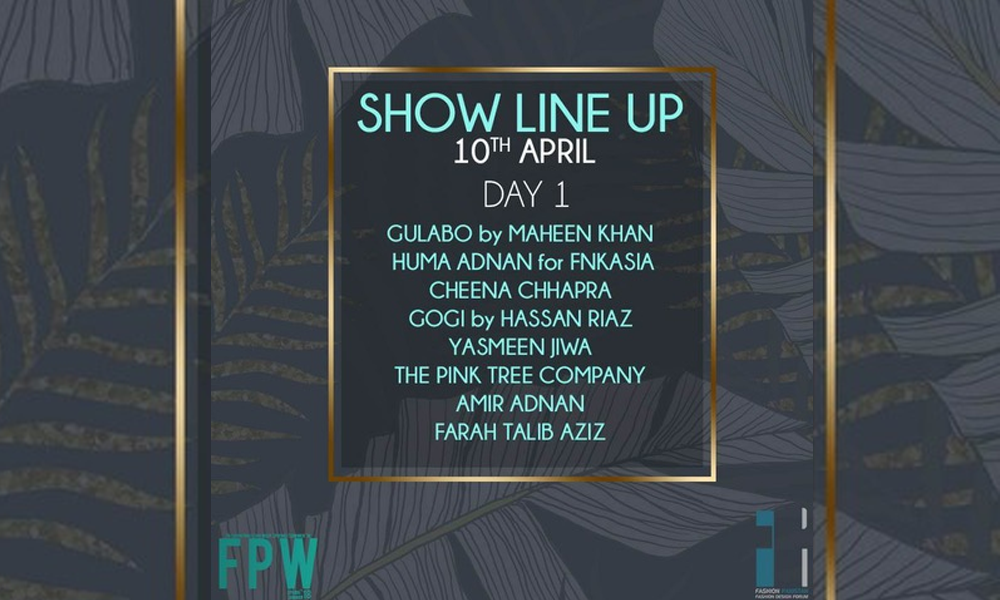 "With FPW Spring/Summer 2018, the Fashion Pakistan Council introduces its new Executive Board. We are proud to welcome to the Fashion Pakistan Family: Senator Sherry Rehman, Ronak Lakhani, Sana Hashwani and our very own Tapu Javeri. This season it's all about inclusivity. We take forward the mantra of fashion with a cause and support the Noor-e-Elahi Trust and their pioneering work for the deaf. Here onwards we look forward to walking the talk and support a new charity every season. We hope that fashionistas and celebrities attend and enjoy the grandiose two-day event," said Feri Rawanian, the CEO of Fashion Pakistan Council upon sharing her excitement for the star-studded two-day event that will welcome fashionistas, celebrities and key media personnel from across the country.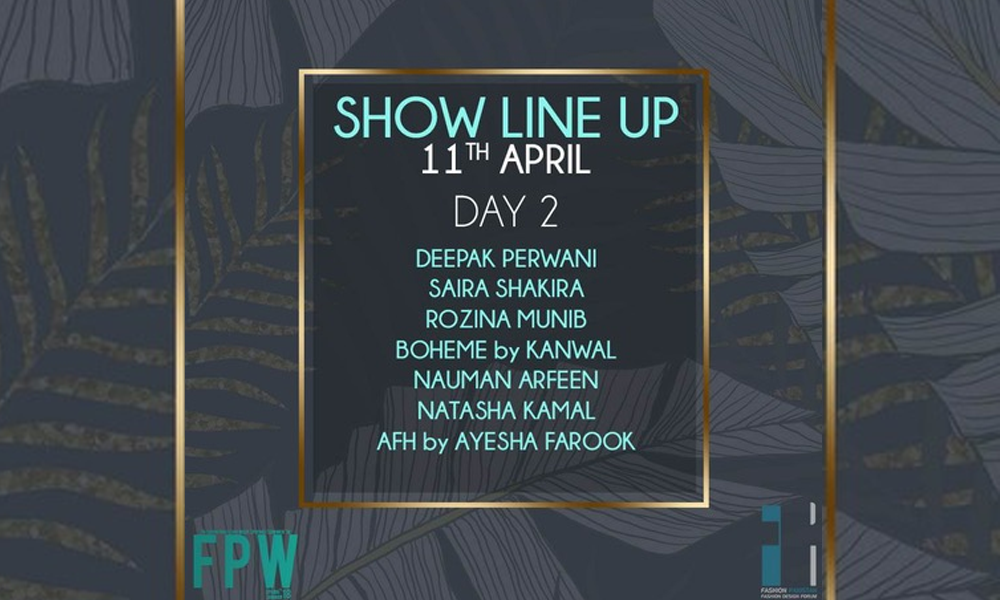 All the partners involved in putting together the show include, Fashion Pakistan as the producer of the two-day event, Nubain Ali as the show director, N-Pro and N-Gents as the official stylists. Fashion Pakistan Council has also tied up with TV-One as their official media partner and Radio FM91 as the radio partner in order to get a nation-wide coverage of great magnitude.
The renowned skincare brand that is making waves in the skincare industry, Physiogel will be the official red carpet sponsor. Aquafina, as the official beverage & backstage partner, Peak Freans Butter Puff as the official snack and The Deli serving as the official food partner. Shaheen Airline as the official airline partner and TDAP as the hospitality partner.