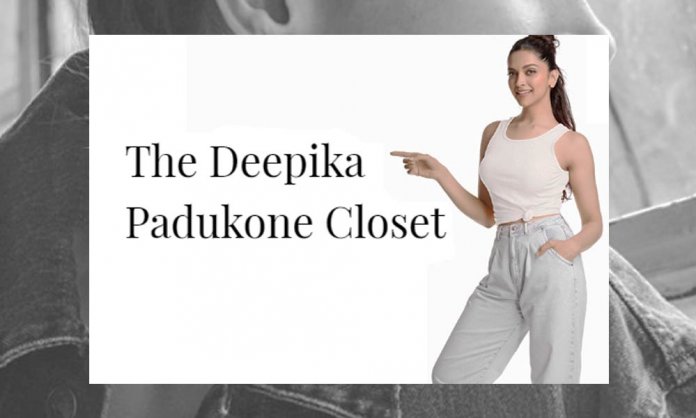 Deepika Padukone is one of the most celebrated celebrities, both in India and globally.
With 26.5 m followers on Twitter and 39.4 m on instagram, her influence is GRAND and she often makes good use of it by speaking up on important issues such as mental health.
https://www.youtube.com/watch?v=Y0ecTO3cQoc
However, this World Mental Health Day, she did something different.
Taking to her Twitter account, she announced the launch of the Deepika Padukone Closet.
To each and every one of you,

This #WorldMentalHealthDay I am delighted to announce the launch of The Deepika Padukone Closet™️ where you can shop and own some of my most favourite pieces from my wardrobe! pic.twitter.com/QUg2jqarTu

— Deepika Padukone (@deepikapadukone) October 10, 2019
It is a charity closet initiative and every contribution will support 'The Live Love Laugh Foundation' that is focused on giving hope to those experiencing Stress, Anxiety and Depression.
However, the idea does not seem to sit well with many fans, as they look at it as yet another way of capitalizing on people's issues.
Take a look at some of the negative opinions Deepika's initiative is attracting:
You opening up about mental health issues was a very important moment in the global conversation. This, not so much.

— asad (@sadizid) October 10, 2019
I love you deepika but fire your publicist. There was no need to mention #WorldMentalHealthDay in this tweet, it reeks of poor taste, considering it has nothing to do with mental health

— 🌏 (@cavansyte) October 10, 2019
How is this relevant to #WorldMentalHealth day? A sales pitch?

— Dr. Annie, CAIP, Researcher, Writer, Ukuleler (@LoveStats) October 10, 2019
Its disconnected messaging and wrong product launch positioning at the same time. @DeepikaPadukone Team, a feedback for you. All love and respect for all the work you and Deepika has been doing. However, this message needs correction for sure. 2 Separate Tweets would do justice.

— Ruhbir Singh (@ruhbir) October 10, 2019
What are you thoughts? Do you think it was a great initiative to launch but not the best time to launch it? Or do you think she could have donated to the charity without having to make it look like a business?
Let us know in the comments!
Stay tuned to Brandsynario for more news and updates.