The Turkish chef Burak Ozdemir, more commonly known as CZN Burak, is coming to Pakistan very soon.
Based in Turkey, he went viral all over on social media for making giant-sized foods. 9GAG also reposted one of Burak's videos where he made his signature Kebabs. He often posts videos on his Instagram account and has garnered more than 17 million followers on the platform.
Instagram videos of the Turkish Chef
He usually makes giant-sized renditions of Middle-Eastern dishes. But he doesn't limit himself to it, and you can see that in the below-mentioned post where he is looking at already large red chillis and makes a cake that looks like those chilies, only much more extensive. Interestingly, he keeps looking at the camera and has an ever-present grin on his face. And considering he makes giant dishes, he makes use of giant-sized utensils, and that makes his videos even more interesting to look at.
His Fame and how he helps people
With more than a million YouTube subscribers, 23 million on TikTok, 463 thousand on Twitter, and 16.5 million Instagram followers, he is a widely loved public figure. He also owns a chain of restaurants in Turkey, with three branches spread all over Istanbul.
The celebrity chef also uses his fame to help people. Every once in a while, you will find a video on his Twitter or Instagram where he meets with underprivileged people, makes their houses beautiful, and adds facilities such as a bed for children or a fridge to store food.
En güzel bağ sevgidir🤗🤗🤗❤️❤️❤️ pic.twitter.com/n5UZLRz3NQ

— Burak Özdemir (@CznBurak) January 5, 2020
He meets up with other celebrities and presents them with food with their names written on it. One of those figures was the Turkish president Erdogan as well. Imran Abbas, the Pakistani actor, also visited him on his trip to Turkey.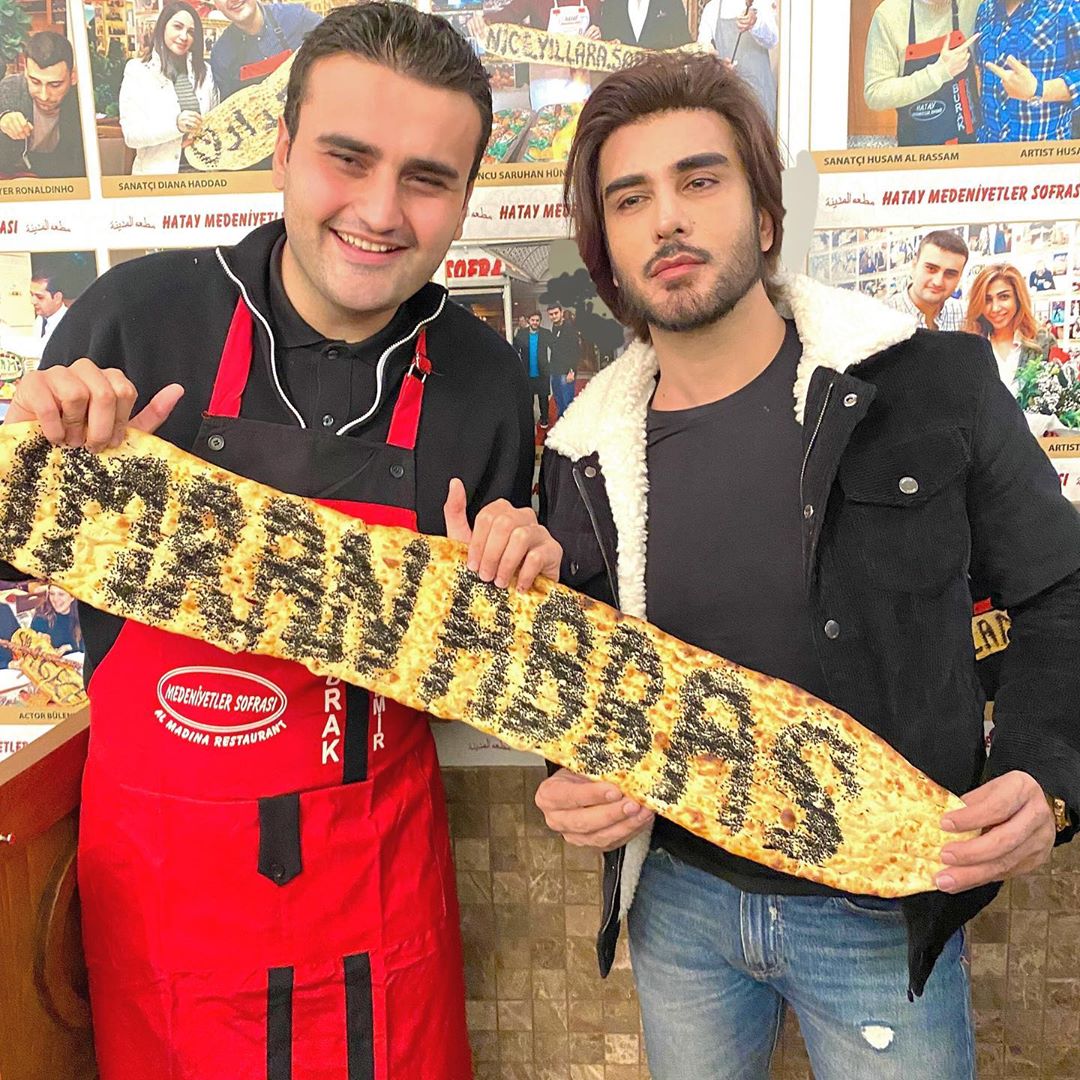 Visit Pakistan
This Turkish chef was found visiting the embassy of Pakistan in Istanbul on Monday. From there, he announced that he would be coming to Pakistan soon, and he said it all in Turkish as well as Urdu.
Ozdemir, in his Twitter video, said:
"Jeevay jeevay Pakistan, jeevay jeevay Turkey."
He tweeted the video with the caption:
"I am coming to Pakistan
Long live Pakistan
Long live Turkey!"
Pakistan'a ziyarete geliyoruz🤗❤️🇹🇷🇵🇰. میں پاکستان آ رہا ہوں
جیوے جیوے پاکستان
جیوے جیوے ترکی۔ 🤗❤️🇹🇷🇵🇰 @BilalKhanPasha #Pakistan #Türkiye pic.twitter.com/BLBUm4gaHS

— Burak Özdemir (@CznBurak) October 26, 2020
The consul general of Pakistan in Istanbul, Bilal Khan Pasha, retweeted CZN Burak's video where he said: "Grateful dear Burak Bey for your visit to the consulate and expressing your unbound love. Long live Pakistan Turkey brotherhood & friendship."
Stay tuned to Brandsynario for the latest news and updates!