Sarah Khan and her husband Falak Shabir have left their fans worried after Falak posted a picture of Sarah in her stories. She is lying in a hospital bed connected to complex hospital equipment and is also wearing a face mask. Falak has added a caption, "She is unwell."
Sickness and pandemic
Images such as these are scarier in recent times given the pandemic. Moreover, not only is the pandemic gaining a hold once again with its third wave in Pakistan, but the couple had also been travelling to Turkey where people from the majority of countries were coming due to almost no restrictions.
So they were already facing the danger of being exposed to the virus. But hopefully, it is not covid that made her this unwell. Because if it is, then we also know that there are varying degrees of intensity of the virus. And considering, she is attached to all sorts of wires, then it doesn't look good.
We wish that she gets better soon and that it is not COVID she has gotten.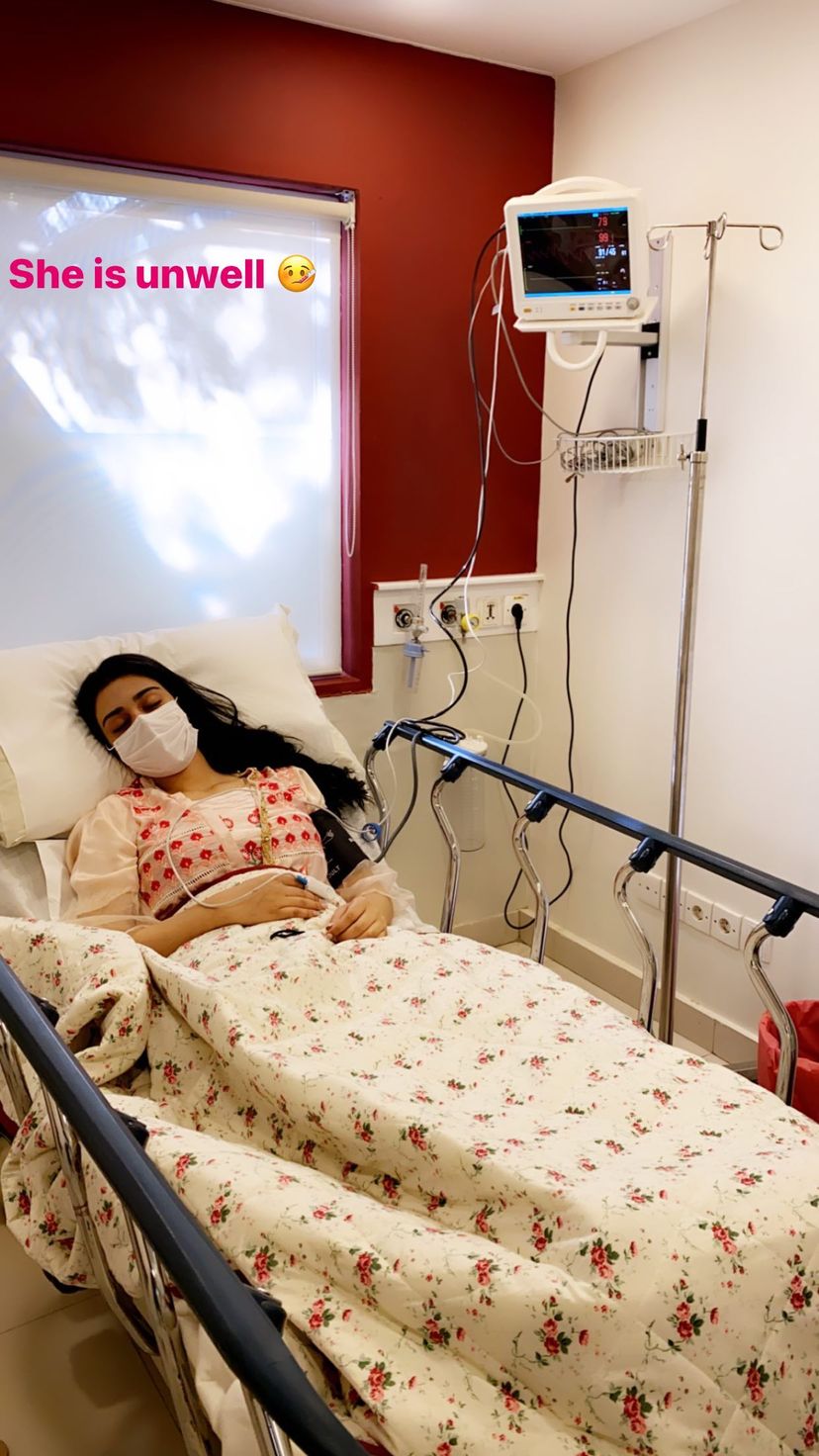 Since then, fans are worried for the actress 's health.
Falak Shabir and Sarah Khan
Falak Shabir and Sarah Khan got married in such a cute way. The best was how Falak proposed; it was a fairytale moment, honestly. He went down on his knee and proposed to Sarah who was donning a red beautiful dress. They have also been posting cute pictures together ever since on their Instagram handles.
Both of them are talented in their own craft. Falak an amazing singer, and Sarah a great actress. Sarah has made a name for herself with her amazing acting for some time but her negative role as Meeral made a number of people turn their heads. We wish our beloved Meeral/Zohra aka Sarah Khan quickest recovery.
Stay tuned to Brandsynario for the latest news and updates!