Falak Shabir posted a video on social media, which caused a major uproar. As soon as the video went viral, people started calling out the couple, and at the same time, comparing them with other social media celebrities.
Falak Shabir Posts On Instagram 
Recently, Falak posted a video on Instagram showing a lovely locket that had pictures of both of them from their wedding day. As the camera zooms out, we see Sara wearing the locket and smiling, which is bright enough to make your day.
A little gesture made by someone on social media can trigger many people, and the same thing happened with Falak Shabir as they have been in the limelight for showing affection to each other for quite some time now. It seems like people are not ok with the type of content they show on social media anymore.
Take a look at the video,
Netizen's React 
The comments section of the video is full of people calling out the couple cringey. Some pointed out the choice they made while marrying each other. However, some mentioned that all this love and affection is only shown to social media, and the reality is otherwise.
Here are some of the comments by netizens on social media,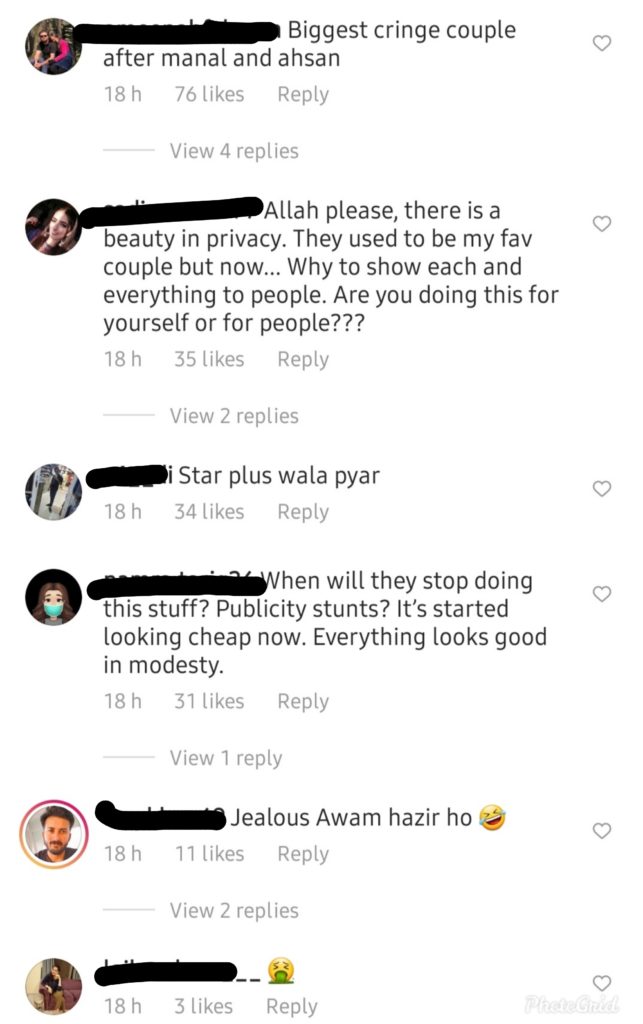 At the same time, some of them mentioned that everything looks good in moderation. It is high time that the couple stops showing everything going on in their lives on social media.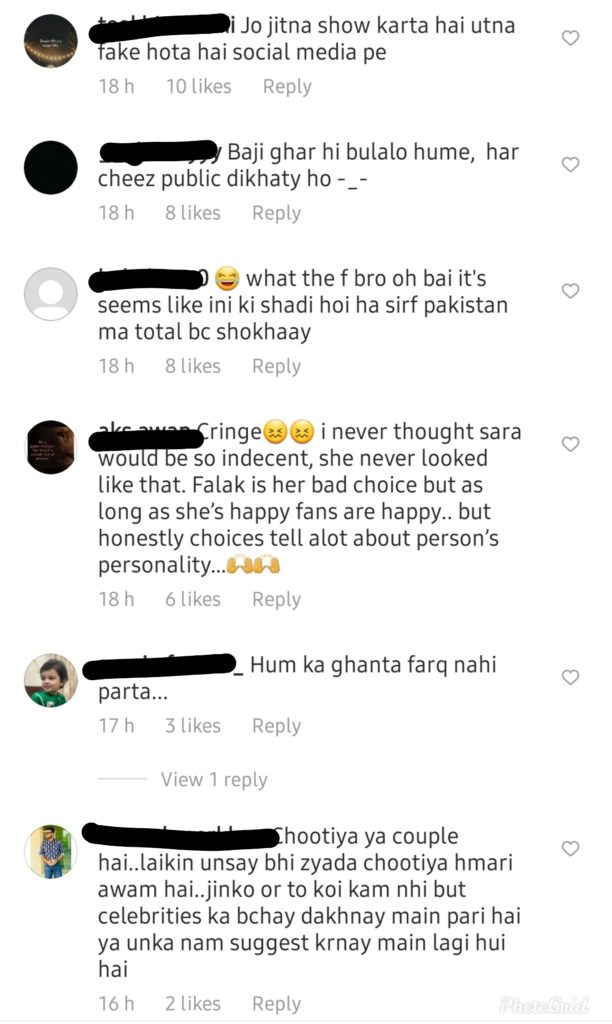 To Normalize Or Not To Normalize 
In Pakistan, if a man kills his wife, it's thought to be normal. However, a man showing affection towards his wife is considered to be cringey. Why? Why does society have a total lack of regard for someone who wants to normalise a particular thing that should be normal in the first place? Yet, at the same time, no one would dare to step in if he sees a man abusing his wife because that's his matter.
The things we have normalised in our society and the things we refrain from normalising tend to say a lot about the things that matter. A happy household and wife is much better than a toxic environment where no affection can bud insecurities. And if you can they why not show and tell someone that you care?
Stay tuned to brandsynario for the latest news and updates.