The Senate Sub-Committee on National Health Services, Regulations, and Coordination established the purpose of addressing concerns raised by the Pakistan Nursing Council (PNC) regarding nursing colleges' affiliation status. Senator Rubina Khalid led the committee in convening at the Parliament House to conduct a thorough investigation into the issue of fraudulent institutions linked with the PNC, including exploring their connections to hospitals and the issuance of counterfeit nursing degrees.
Within the committee, dissatisfaction arose due to the sluggish progress, prompting inquiries into the reasons behind the delay. Senator Khalid underscored the considerable influence that the PNC wielded, which, over a year, had prolonged the issue's resolution. The influence surpassed even that of the Prime Minister. In light of this, she emphasized the necessity for improvements within the PNC setup and highlighted the crucial role of the new council.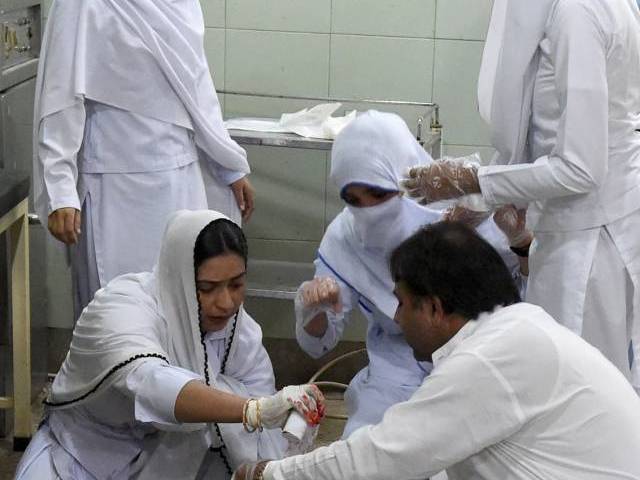 Upon discovering the establishment of a new Nursing Council, scheduled for its inaugural meeting shortly, expectations arose for expedited actions to counter the challenge of fake degrees and colleges. As a result, the sub-committee collectively decided to extend invitations to both the new council's president and a representative from the Ministry for the upcoming meeting.
The PN&MC's briefing to the sub-committee firmly refuted recognition of any ghost or fake nursing institutes. Although apparently 90% of the nursing schools in Sindh were reported to be fake. The assertion stated that they are actively taking robust legal measures against such institutions. In response, the committee formally requested the submission of an inquiry report concerning closed colleges and the ongoing monitoring of ghost colleges during the upcoming session.
A particularly noteworthy point emerged from the briefing, emphasizing that the PN&MC solely holds the authority to regulate nursing diplomas/degrees/courses/programs in the country. Senator Khalid critically questioned this regulatory structure and further sought an explanation of the amendments within the PNC (Amendment) Act, 2023.
What are your thoughts on this? Let us know in the comments below!
Stay tuned to Brandsynario for the latest news and updates.