Weddings are events which radiate pure joy and happiness. They can be a person's best day of their life. When a person gets married, they are entering into a new chapter of their lives. In recent news, it seems that wedding hosts in a Faisalabad event gave gifts. These gifts were mobile phones! Is that not one of the craziest things we have heard?
It is most certainly out of the ordinary and deserves an audience. Weddings are no small feature, especially when you read what you are about to read here.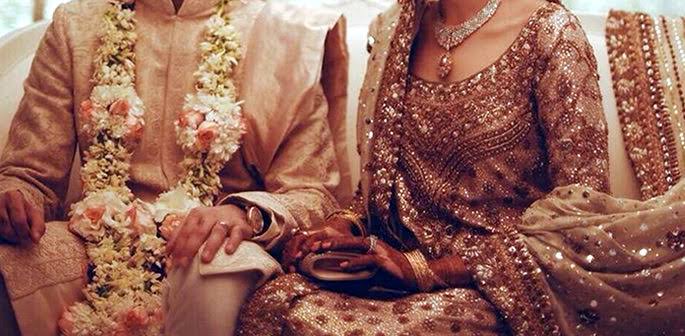 Extraordinary Gifts:
You know how you're at a wedding and they sometimes give parting gifts? They are a way to tell the guests that the hosts were happy to receive them. Gifts, in general, are a way to communicate good vibes and positive feelings. Of course, if that gift has a dynamite stick in it, it's not much of a gift! Similarly, a Faisalabad wedding recently took place. It was quite a huge event and a lot of people came as guests.
After the wedding, the hosts decided to give gifts to their guests. However, this time, the gift itself was a bit different. Instead of edibles or flowers, the hosts announced that they are going to distribute mobile phones. They had said that much and the crowd went wild. They started to pile over one another, hoping to catch one of the phones that they were flinging in the air.
Ingenious Pakistanis:
The news doesn't end here. Our brilliant Pakistani minds were seen at work even at this event. Apparently, many people appeared at the wedding with nets. These are nets that are used to often clean swimming pools and other water locations. The people held the nets high so that the thrown mobile phone landed in their net! This is an absolutely ingenious and brilliant idea. The level of innovation in that one instance is quite high.
The video of this wedding has gone viral everywhere. People are looking at it in complete shock and awe. They cannot believe their eyes that such a thing could be possible. Firstly, it is extremely rare to see takeaway gifts being mobile phones. However, it seems that the hosts can afford it so who are we to judge? Secondly, the nets! The nets are getting laugh and love reacts all over the internet!
Standing Out:
These ideas and innovations show how much we stand out. It is definitely not a bad thing either. One should always think to stand at a slight distance from the other person. This is so they can have their own spotlight and not steal the other person's thunder either.
We hope that the people who got the mobile phones have much fun using them. It must not be taken granted for, either. There isn't a day everyday that mobile phones are given away as gifts like this. Who even knows which phones they are! For all we know, they are latest ones which good processing power.
Stay tuned to Brandsynario for more news and updates.