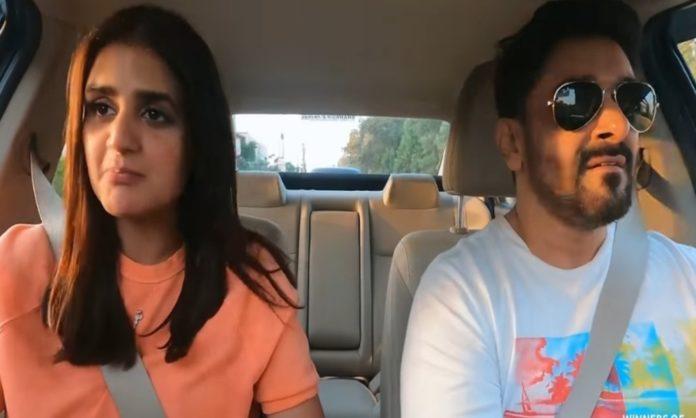 Hira & Mani, a very controversial couple who often gets roasted on social media for their awkward remarks and antics are getting bashed by netizens once again. The couple was hired for the marketing of the latest Honda City. Needless to say they have left the public unamused. Fancy getting into the details? Then take a look.
Marketing Fail By Hira & Mani?
A video uploaded on the official account of the Honda Atlas Cars features Hira & Mani going for a test drive of the new Honda City. The entire video editing, production, and script seems like a big fail. And the video is not eye-catching, to say the least. Meanwhile, the comprehension of the video seems extremely off and half of the statements said by the couple are either cut off or repetitive. All in all, netizens have spoken up and the public is generally unamused.
Catch a glimpse at the video below.
Read More: Protecting Our Youth: Why Underage Driving Is A Serious Issue in Pakistan
Netizens React To The Ad 
If there is one thing that had people laughing more than the actual content is the netizens' response to the post. The crackhead reactions and comments left everyone in fits where the couple was made fun of for being extremely cringy on multiple occasions in the same video.
Take a look at some of the comments below.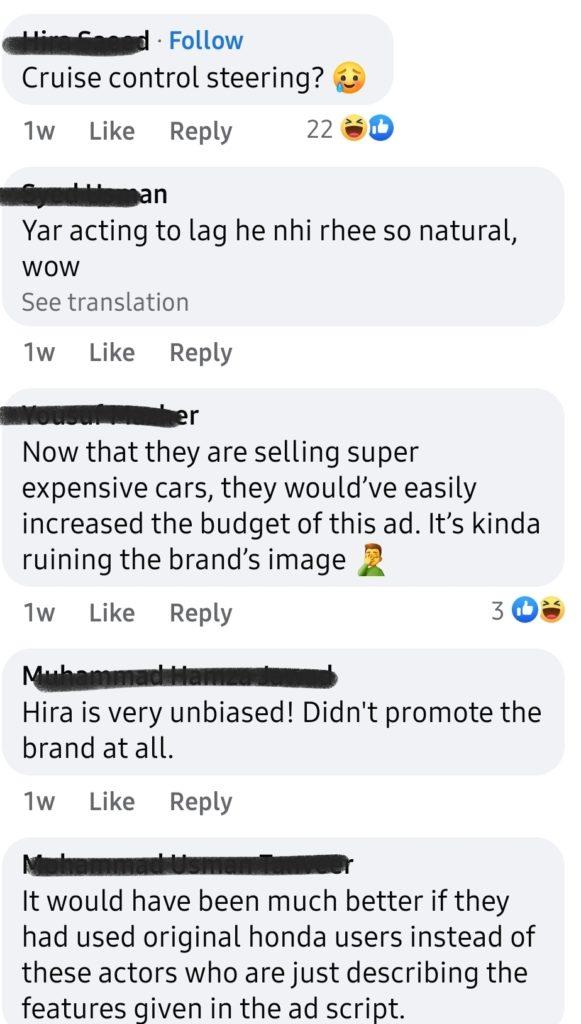 Many made sure to bash the marketing team for putting in the least amount of effort in the entire production and the script. The majority of the lines said by Mani were just a repetition of what Hira said. Meanwhile, the video seemed rushed and non-coherent.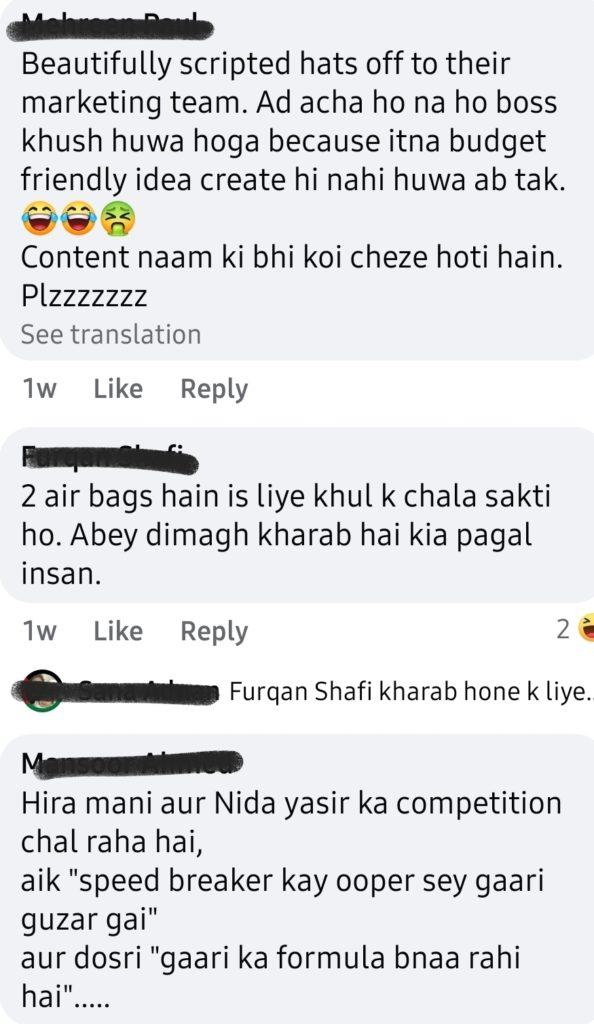 What are your views about the Honda City marketing video filmed by Hira & Mani? Share your thoughts in the comments below.
Read More: The Economic Impact of Rising Petrol Prices in Pakistan
Stay tuned to Brandsynario for the latest news and updates.