Trump's re-election campaign ads featured Nazi symbols. They recently got taken down by Facebook due to a breach of hate policies. Moreover, Mark Zuckerberg and his wife released a statement saying they were "disgusted."
What Is the Antifa group?
The Antifa group is short for anti-fascist protestors. This group has been on the frontlines to fight against racial supremacy and police brutality. Mostly such protestors hide their identities for safety concerns, but now, some are speaking out.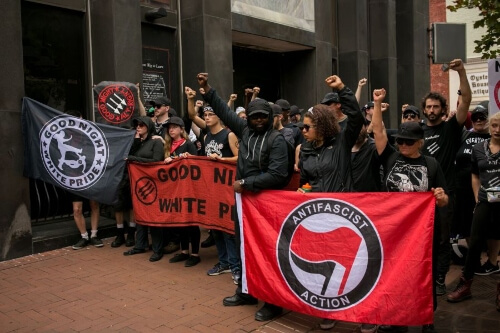 Their goal is to control the spread of fascism, and Trump's supports are directly attacking them. Trump believes that the Antifa group is assembling to be violent all over America.
How Are Trump's Supporters Attacking Them
Trump's re-election campaign has begun, and political advertisements promoting his agenda are everywhere. Amongst this, a scandal emerged when his supporters started using a particular symbol for the Antifa group. The symbol was an upside-down triangle.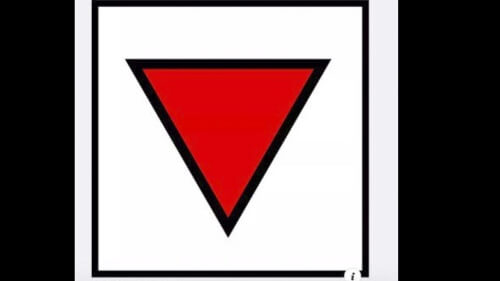 To an uninformed person, this may look unsuspicious, but it is not. The Anti Defamation league clarified that it "is practically identical to that used by the Nazi regime to classify political prisoners in concentration camps."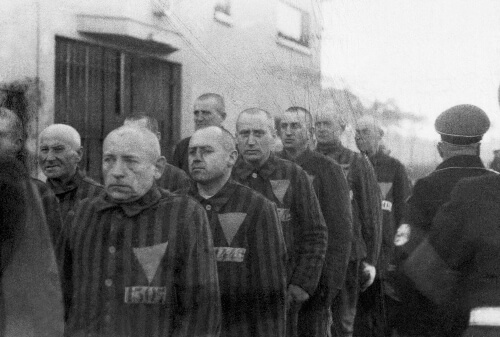 Why That Is Completely Intolerable
The Holocaust remains the most traumatizing event we have witnessed in our history. The symbol was used to classify prisoners in concentration camps where horrors were familiar. Are we still tolerating that in the 21st century? While on one end, the racism's foundations are being demolished, Trump's supporters are bringing back anti-semitism. Trump's message implies that dissent will be controlled the way it was in Hitler's time.
Posters, clothes, stickers, magnets are being made using the same symbol. Responding to criticism about it, Trump's campaign said Antifa commonly used this symbol. However, despite research by many that are seemingly untrue.
What Facebook Is Doing About It
Mark Zuckerberg and Priscilla Chang are deeply disturbed by Trump's message, as they said in a statement.
Facebook just removed posts and ads by @TeamTrump. "We removed these posts and ads for violating our policy against organized hate. Our policy prohibits using a banned hate group's symbol to identify political prisoners without the context that condemns or discusses the symbol."

— Sarah Frier (@sarahfrier) June 18, 2020
Other than that, Facebook also took action against the ads. The posts and advertisements were removed for violating their policies against organized hate. Facebook's removal of the ads could also escalate tensions between the White House and Silicon Valley. 
Above all, this prompt action in the middle of an on-going movement against Facebook is fitting. The #StopHateForProfit is asking all brands to halt their paid advertisements on the platform for July.
What Can Be Expected In The Future
The populist leader has had possibly the most problematic regime of all time. All disgusting and intolerant ideologies of Islamophobia, racism, and sexism peaked during his time. His re-election campaign is not bound to be any more progressive, but references to the Holocaust are condemnable. Trump has already proven himself to be a fascist leader, and if he continues with these references, can we underestimate him? 
What do you think? Let us know in the comments below!
Stay tuned to Brandsynario for the latest news and updates.