Facebook Avatar came at a time when people were just about done with 2020. With one bad news after another, people are waiting for the new year more than ever. And amid all that, Facebook released a new feature. This was liked more than their new look, which by the way, sucks.
Anyway, everyone was immediately hooked. And it went viral. Within a couple of days, timelines were full of people posting their avatars. Some thought it looked very similar to their real-life appearance, while others disagreed with the view. Regardless of whether it was identical or not, the process of making the avatar was indeed fun and cathartic. The trick was to know your appearance completely, be it the eye shape or the jawline.
As the timelines erupted with Facebook Avatars, people started making fun of it. And with as much frequency, we saw Avatar memes emerge as well. So let's have a look at how people made fun of the avatars and the people making them.
1. Language But…
Suicidal Writes? First of all, are you okay? Do you need to talk? Please get help.
Secondly, MIC DROP! Two-faced people should not make just one avatar. It is misleading.
Yes avatar trend is fun but why these two faced b*tches are making one avatar only? #facebookavatar

— Suicidal Writes (@suicidalwrites) September 16, 2020
2. Reminiscing those pogo times
Remember Chhota Bheem? The pogo days? When all the cousins would sit together in the evening and watch these shows. Good times. But oh, this meme is too close to the heart. Is Lifegiving too many lemonades and no chance of making a lemonade… wait, did I explain a meme with another meme?
Zindagi pehle hi mazak bani hui hai or logo nay facebook ko pogo bana diya hai …😂😂 #facebookavatar

— Yaseen Ismail (@Yaseentweetss) September 16, 2020
3. Dogs are loyal, okay?
Dogs are more loyal than anyone, but we get you @suicidalwrites! So, what the Twitter user means is that first, Instagram and Snapchat were all the rage. Everyone was posting their dog filter images. But now everyone is becoming cartoons.
Kutto sy cartoon ban'ne ka time ho chuka hai #facebookavatar

— Suicidal Writes (@suicidalwrites) September 16, 2020
4. The Sawaab Dilemma
Some people are posting their avatar photos because they want to, and some are doing because of FOMO (fear of missing out). But some refuse to do it. One such person, Dilawar Khan Afridi, innocently asks if he will lose out on sawaab if he doesn't follow the trend.
اگر میں اپنا #avatar نا بناؤں تو
کیا میں ثواب سے تو محروم نہیں رہ جاؤں گا ؟؟؟#facebookavatar

— Dilawar Khan Afridi (@DilawarKhanAfr1) September 15, 2020
No, no one is going to judge you (actually they are). But the world won't end (I mean its 2020, you never know). But these memes are hilarious.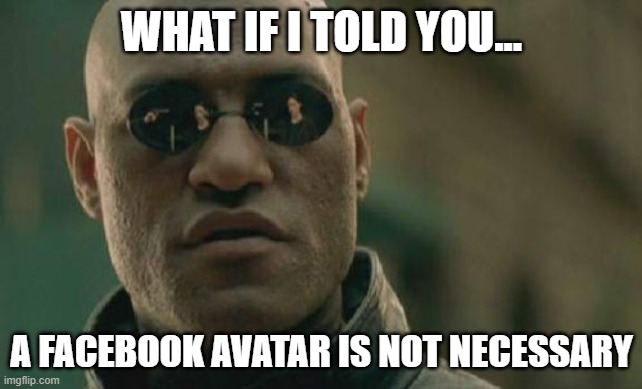 In the end, let's say that a Facebook avatar is not necessary. So chill out. If you don't like it, don't make it. If you want it, do make it. But let's not judge others.
Stay tuned to Brandsynario for the latest news and updates!