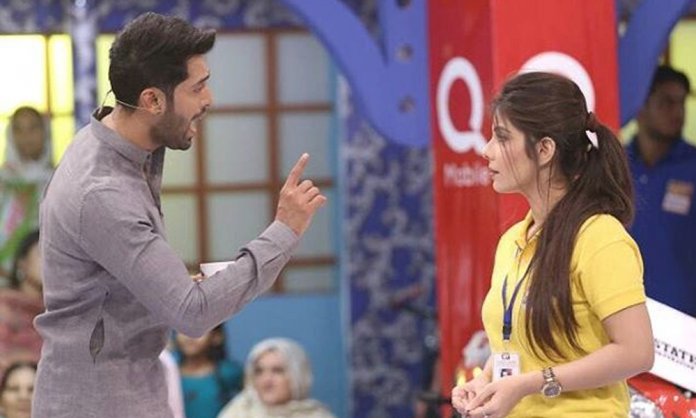 Jeeto Pakistan has been ruling the rating game this Ramadan. With a spree of prizes being offered and a charming host like Fahad Mustafa working his magic on the set, who would not love the show?
But it seems this year someone has been stealing Fahad Mustafas's spotlight!
Pakistanis now tune into Jeeto Pakistan not just to watch the debonair hero but also this haseena, known as Fabiha Sherazi!
Yeap, she is social media's latest craze & people just can not stop going gaga over the beauty!
Some say she is the new Momina Mustehsan of Pakistan!
A volunteer on the show, Fabiha is often spotted helping Fahad Mustafa as he interacts with the audience.
All of a sudden, Sherazi started getting noticed!
Some people thought she is married cause of a stunning bridal shoot she did!
Fabiha then slammed all the rumors and declared she is single!
And now the whole of Pakistan wants her number!
Many might not know that she is a rising model too.
And rumors are abuzz that she has bagged a role in an upcoming drama!
We can say that she is a natural beauty!
So what is next for Fabiha? After all, she has it all to be a star!
Well Fabiha if you are reading this post, you should know you are doing a fab job! Fancy an interview with us?
Stay tuned to Brandsynario for more updates.