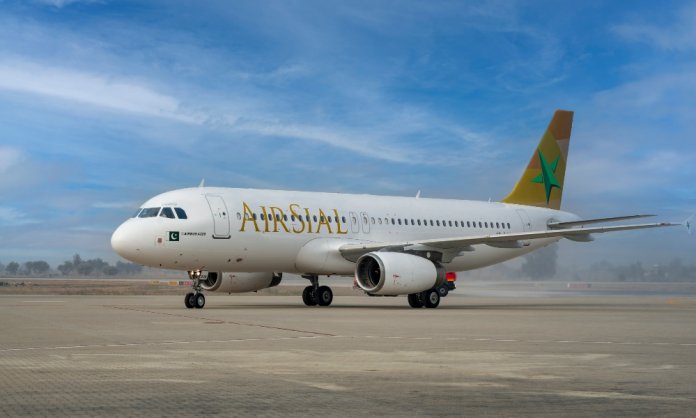 Let me give you a little insight about AirSial before I share my experience with all of you.
AirSial is the freshest production in Pakistan's aviation! It is a Sialkot –based airline which is an accomplishment of the members of Sialkot Chamber of Commerce and Industry. It is Pakistan's third privately-owned airline which aims to be the Pride of Pakistan and a leading airline of the region. AirSial is said to operate in Karachi, Sialkot, Islamabad, Lahore & Peshawar.
Well, guess what? I got a chance to travel via AirSial from Karachi to Islamabad!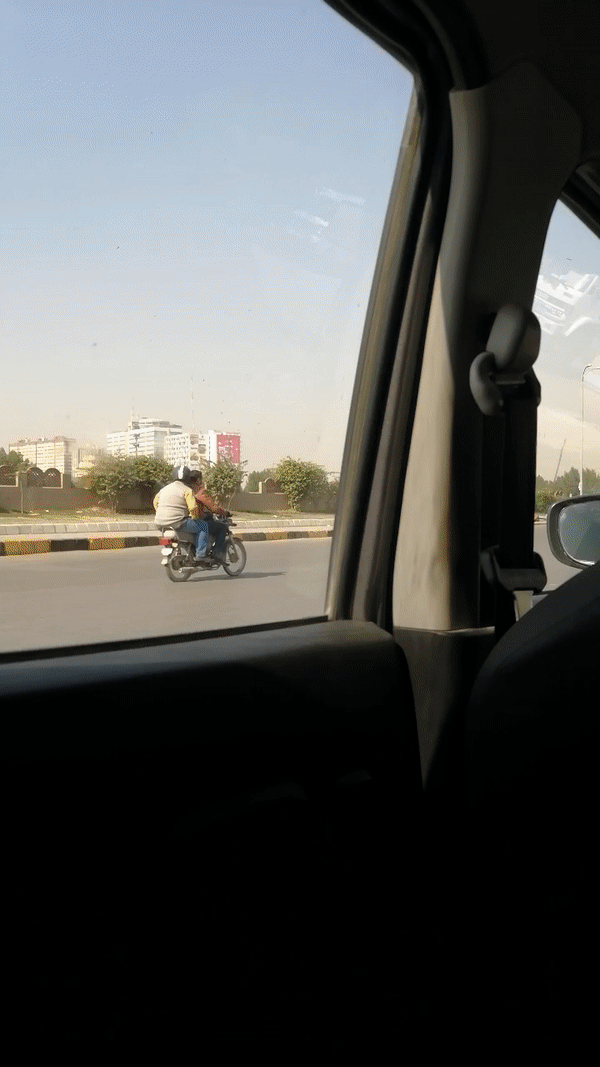 Arrival at the airport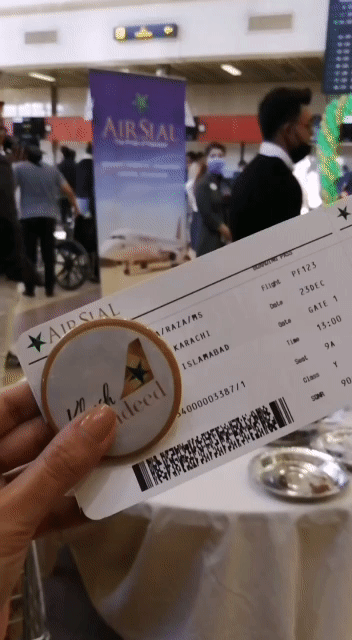 As I reached the airport, the inaugural ceremony of AirSial was being held with the representatives of AirSial.
Check out this beautiful inaugural ceremony in Karachi & Islamabad!
AirSial says Khush Amdeed!

Highlights from the Special AirSial Flights PF 123 (KHI – ISB) and PF 124 (ISB – KHI) earlier Today.

AirSial – The Pride of Pakistan #AirSial #FlyAirSial #KhushAmdeed pic.twitter.com/LkY7wdgnYx

— AirSial (@airsial) December 23, 2020
They even had a cute photobooth for children!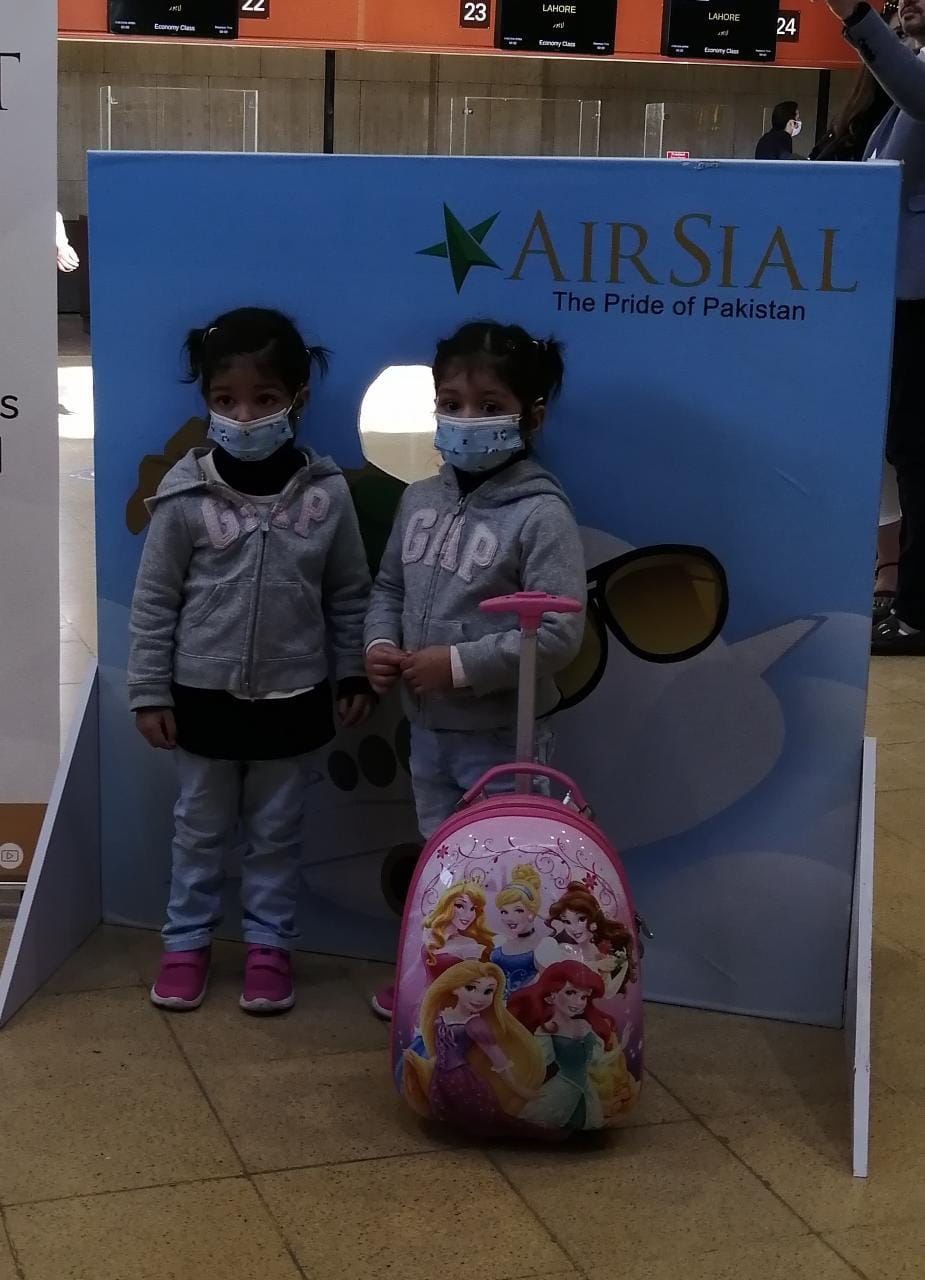 Check-In at Jinnah International Airport, Karachi
The check-in counter, which was decorated with green and gold balloons, opened right on-time. The check-in staff was seen wearing khaki suits paired with white shirts and green ties. I headed straight over and handed my ticket and CNIC to the check-in counter representative and he proactively checked me in. The staff was super-efficient and sweet.
The best part? He asked me my seat preference and I said, "of course, the window seat!" He smiled and handed my boarding pass along with a goodie bag!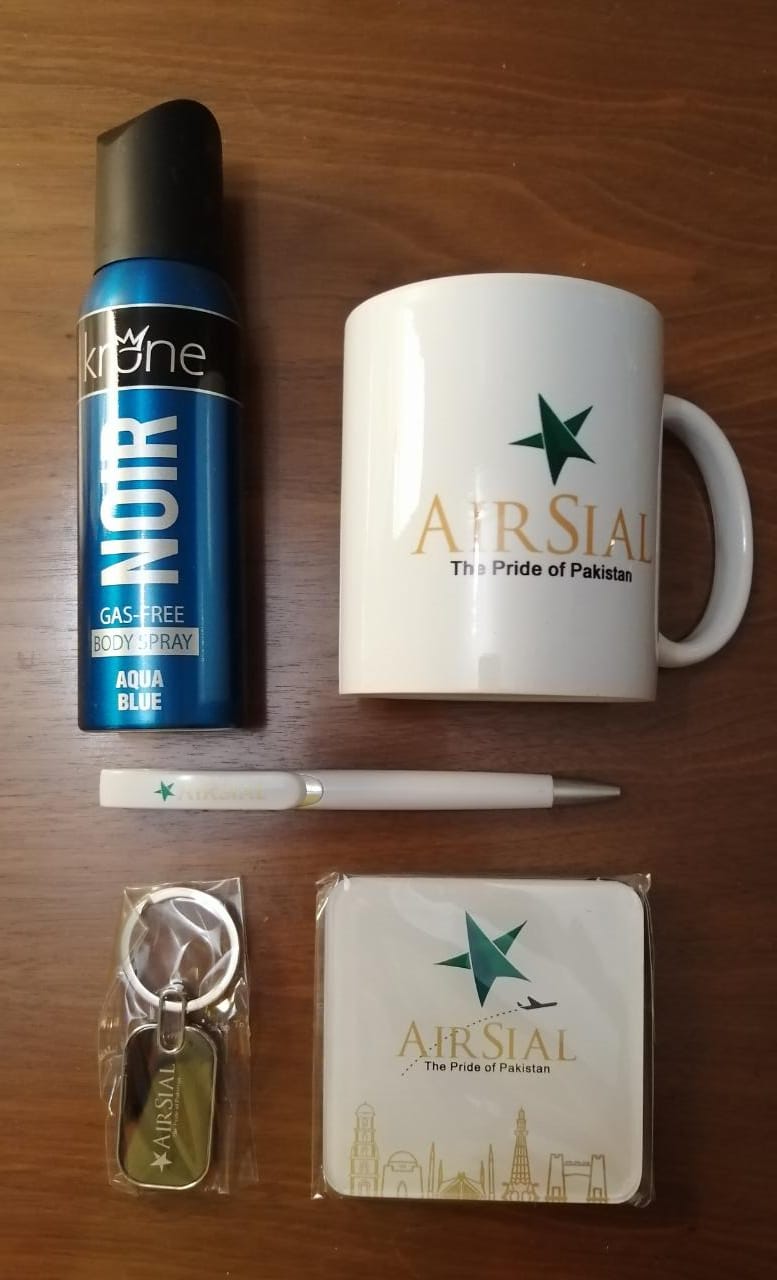 Not only that but he was sweet enough to allow me to take his picture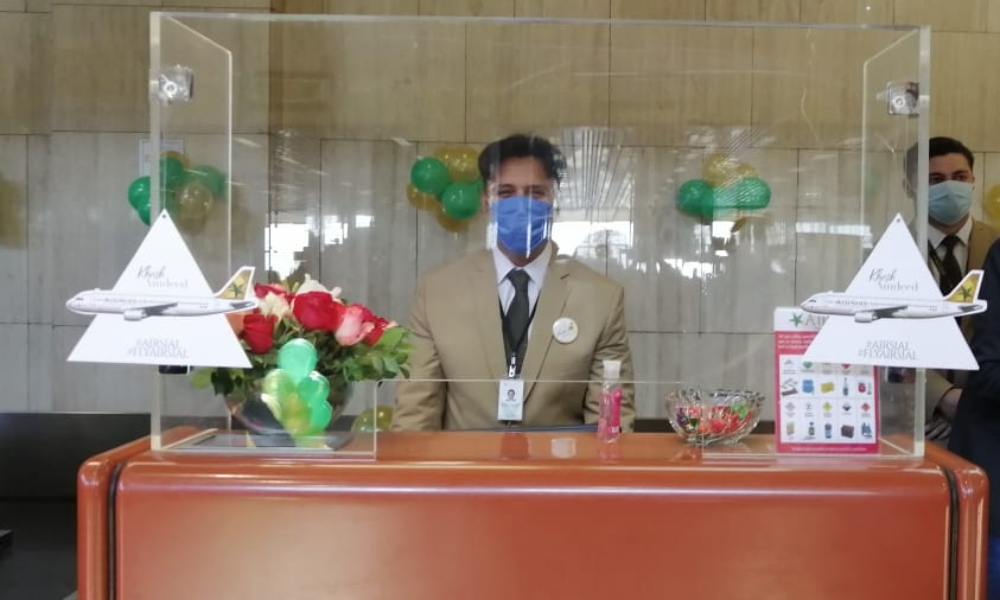 Travel tip: For domestic travels, carry your original ID card.
Once I was handed my boarding pass, I was politely asked to head over to the gate and to my surprise, the waiting lounge was packed! To kill some time, I decided to have some fun and spotted the cabin crew of AirSial, a group of beautiful flight attendants. I made them an innocent request – a silhouette boomerang video, to which they agreed and had it shot like pros!
Here it is!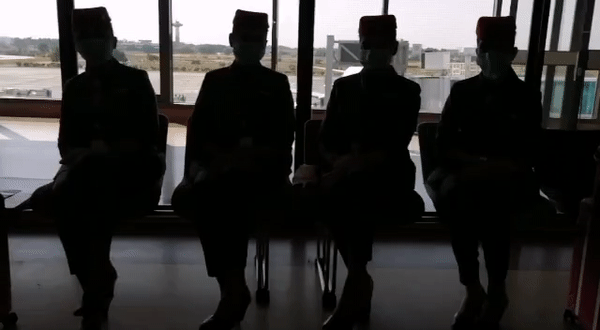 Boarding the aircraft
During boarding, the passengers were divided into 3 batches; in order to avoid any hassle and maintain SOPs, so no bottlenecks were faced. Repeated announcements were being made to instruct passengers to keep their documents handy and follow SOPs.
And well, it was finally time to board the plane!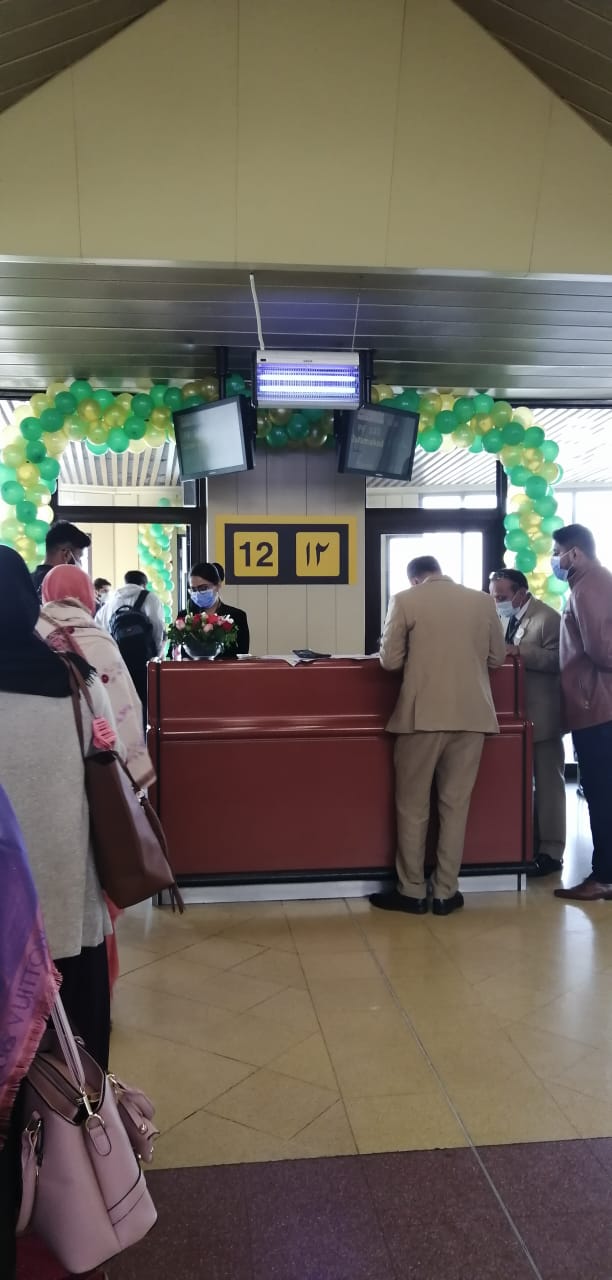 As I made my way to the aircraft, two cabin crew members were standing at the door to welcome the passengers and wished everyone a safe flight. They were dressed in very sophisticated uniforms designed by the famous, Nomi Ansari. He sure did an eye-catching job! The aircraft was clean and smelled fresh! The seats were clean and comfortable too.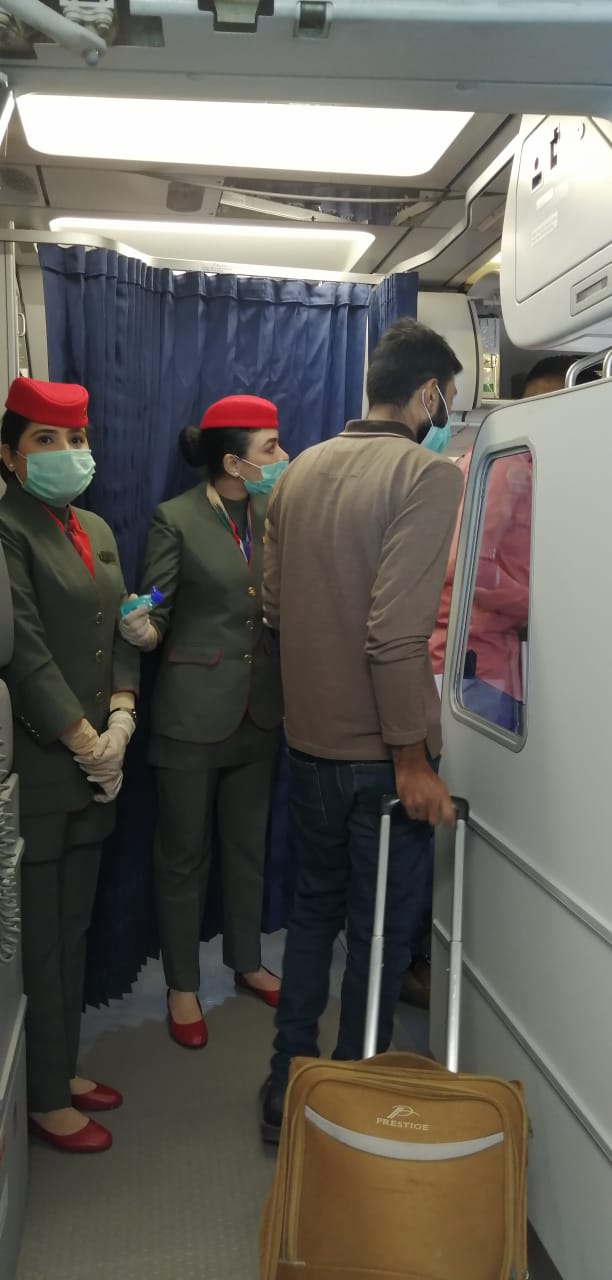 Flight experience keeping in mind the SOPs
Whether the flight is short or long, it should always be a comfortable and pleasant experience. The cabin crew was extremely humble and helpful. I was amazed by the hospitality! Before take-off, as usual, the cabin crew guided the passengers with safety instructions in Urdu & English.
The take-off and punctuality
Take-offs and landings make a lot of people sweat, however, with AirSial, what I experienced was a smooth takeoff, didn't feel any jerks at all, thank goodness! Plus, they were punctual enough to take off on time! An evidence of effective management.
Moreover, the flight attendants distributed masks to those who weren't seen wearing them and sanitized the passengers' hands.
So, not once did I feel they were compromising on quality and hospitality. Not only that but some CAA officials were also on board to keep a check on quality assurance.
Additionally, there were repetitive announcements instructing the passengers to follow SOPs. In case of any violations, the airline has the right to take legal actions against the passenger. An evidence of no-compromise!
We flew at 35,000 ft and I loved my view, thanks to the window seat!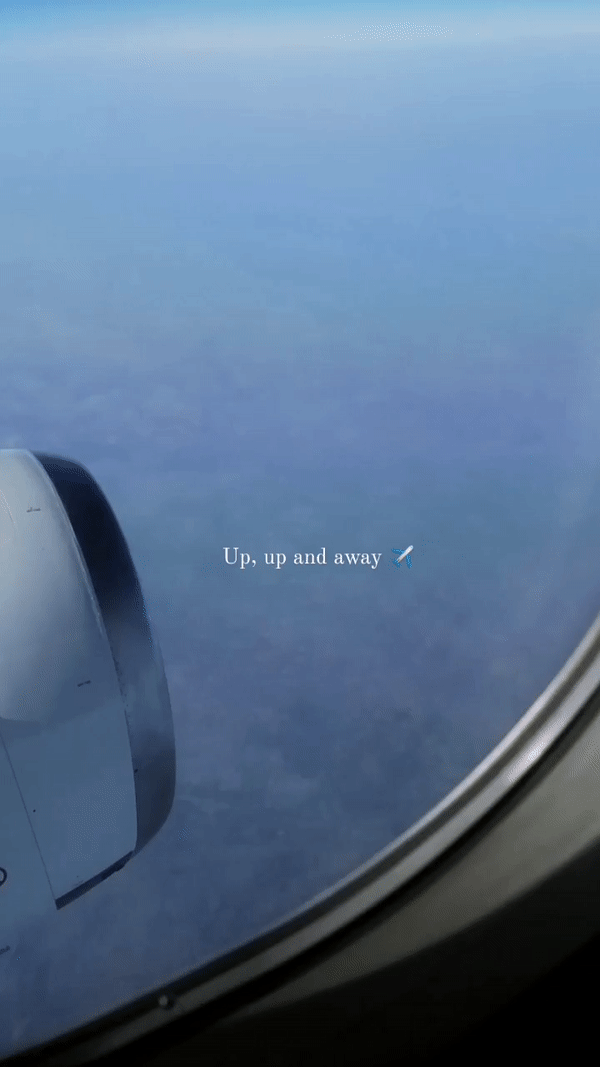 Did anyone ever talk about the 'passengers' not cooperating?
This is important.
While traveling, especially during the pandemic, please note how we must all follow SOPs. I saw passengers removing their masks and not cooperating with the flight attendants. Some passengers were repeatedly requested to put on their masks for everyone's safety yet an utter disregard of instructions was demonstrated. Hats off to the staff for possessing so much patience!
My face when passengers were violating the SOPs: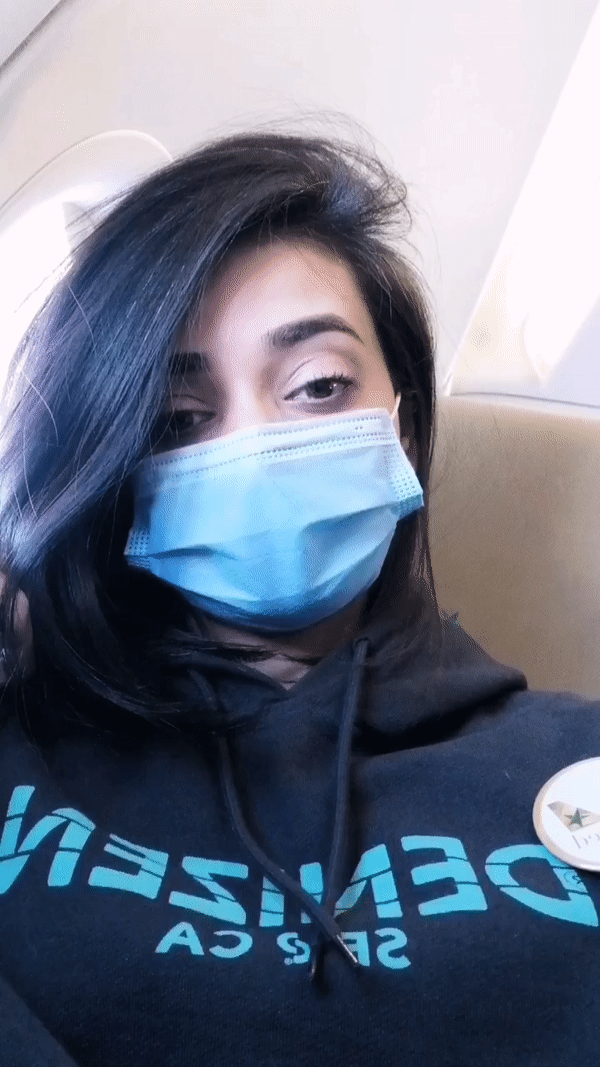 Food
Due to COVID-19, the airline is currently not serving meals in order to curb the spread of COVID-19. However, AirSial will be the first airline to serve a two casserole meal for each palate with. How amazing is that?!
Touch down in Islamabad
We landed in Islamabad right on time and like I said, take-offs and landings make people sweat but surprisingly, the landing was absolutely smooth, owing to Air Sial's pilot's expertise. They made sure we have a pleasant experience and that was exactly the case.
Disembarking
COVID-19 SOPs were strictly followed throughout the journey. The disembarking was also a showcase of effective management and control, all Passengers were asked to leave their seats in batches in order to main social distancing.
My verdict
Well, will I travel via AirSial again? Definitely! The hospitality, punctuality and most importantly, the safety measures were exceptional! I was impressed by their operational practices and service standards.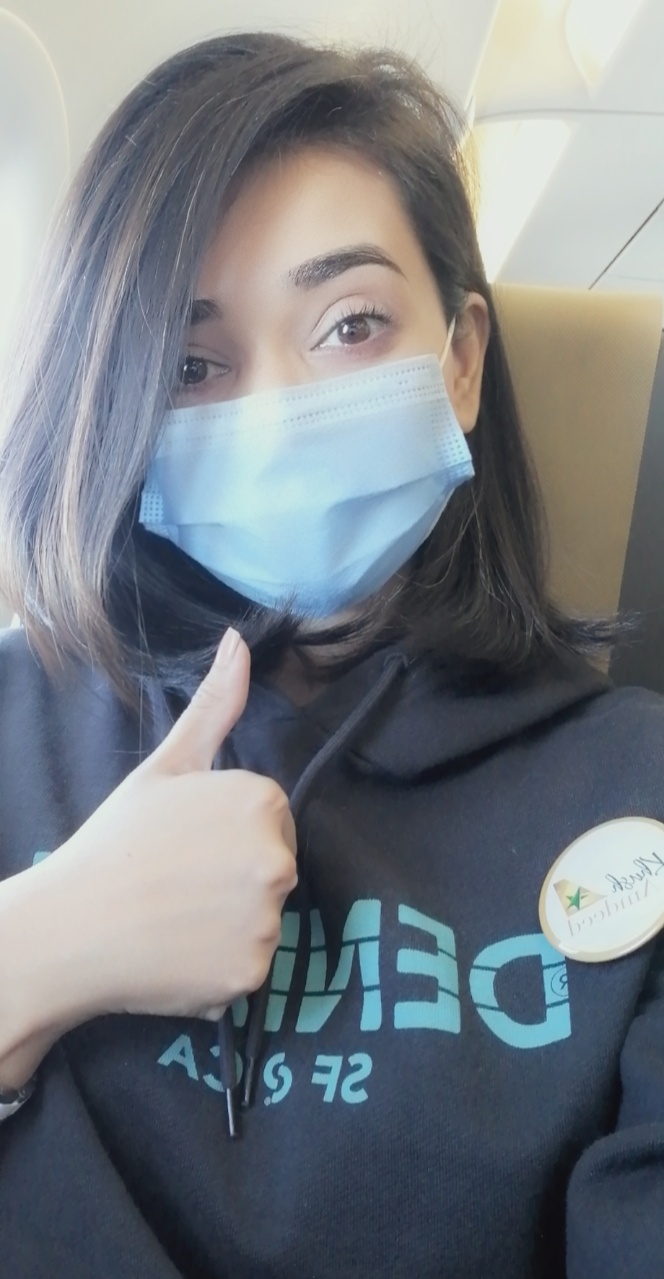 AirSial, you're sure to reach greater heights if you continue providing such amazing services to a passenger! Definitely setting high standards for the competitors.
Hope you liked my account of Air-Sial's launch and travel experience. Share your thoughts in the comments below!
Stay tuned to Brandsynario for the latest updates.