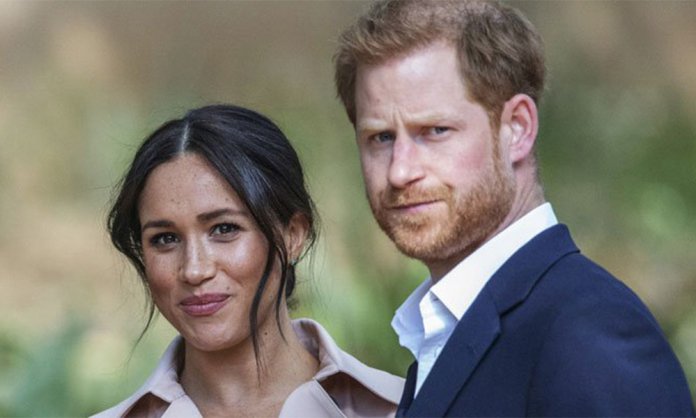 Soon after Prince Harry and Duchess Meghan dropped their bombshell announcement about stepping down as senior royals, the Internet meme machine whirred into action.
News about the Duke and Duchess' plans to "carve out a progressive new role"  in the Royal Family "institution" was met with both shock by some and hearty applause by others and the term 'Megxit' was coined.
Some were in the support of the Royals stepping down as the senior royals while there questioned if the two were in their right mind to come to a decision like that.
Anyway, social media is abuzz since the news was broken here's the round-up of some of our top listed ones!
That's the perfect rendition of the two leaving the 'dusty palace'
meghan and harry leaving that dusty palace pic.twitter.com/8NNkwwug1v

— hunter harris (@hunteryharris) January 8, 2020
It does take the cake 
My favourite #megexit headline so far.. pic.twitter.com/pRJ06Ipjmo

— Bianca Stone (@Bianca_Stone) January 9, 2020
We're wondering what will the writers of Crown do? 
This made us chuckle. No joke! 
Is this just so Meghan can play herself in The Crown? #Megxit pic.twitter.com/eTqqN3Lqd2

— Gerard McCarthy (@Gerard_McCarthy) January 8, 2020
We're totally loving these memes 
Meghan & Harry to the Royal Family: pic.twitter.com/QqXtiVWADu

— Tia Mitchell (@TIAreports) January 8, 2020
Hey, Queen. 
Lady Diana in heaven looking at Meghan Markle after she announced #Megxit pic.twitter.com/jCQodRkUiM

— mayank (@mayannkk) January 9, 2020
Wow, who knew? 
YOU CAN RESIGN FROM YOUR FAMILY!?

— Emily Dreyfuss (@EmilyDreyfuss) January 8, 2020
Could this get any better?
#MEXIT pic.twitter.com/y4IruXt3dM

— Tessa Dooms (@tessie18) January 8, 2020
This is truly the best so far. We must applaud these ingenious posts. Bravo! 
Thoughts? 
Kate Middleton when she found out she will have to work more #HarryandMeghan pic.twitter.com/EDoiOiXyO3

— Jemma May  (@_lovejemmamay) January 8, 2020
The Queen or the terminator? 
While the latest news sparked a debate on social media, an interview with Daily Mail from 2017 which resurfaced, showed that Prince Harry had been over his royal duties, long before marrying Markle in 2018.
In the interview, Harry admitted to once considering giving up his title, saying:
I felt I wanted out, but then decided to stay in and work out a role for myself.
Right now, the entire world is anxious to see what may the future hold for these two.