Hyundai has been making quite an impact on the automobile market. They are on their way to becoming one of the highest brands in Pakistan. Additionally, their vehicle releases are quite impressive and capable. Now, the new Hyundai Sonata details have been revealed. It is one of the most anticipated cars of the year.
Hyundai has made it a point to make impressive entries. When we weren't expecting it, they released the Tucson. It is an SUV that holds quite a lot of weight in the automobile industry. The vehicle itself has a powerful engine as well as enough sitting space to fit the whole family.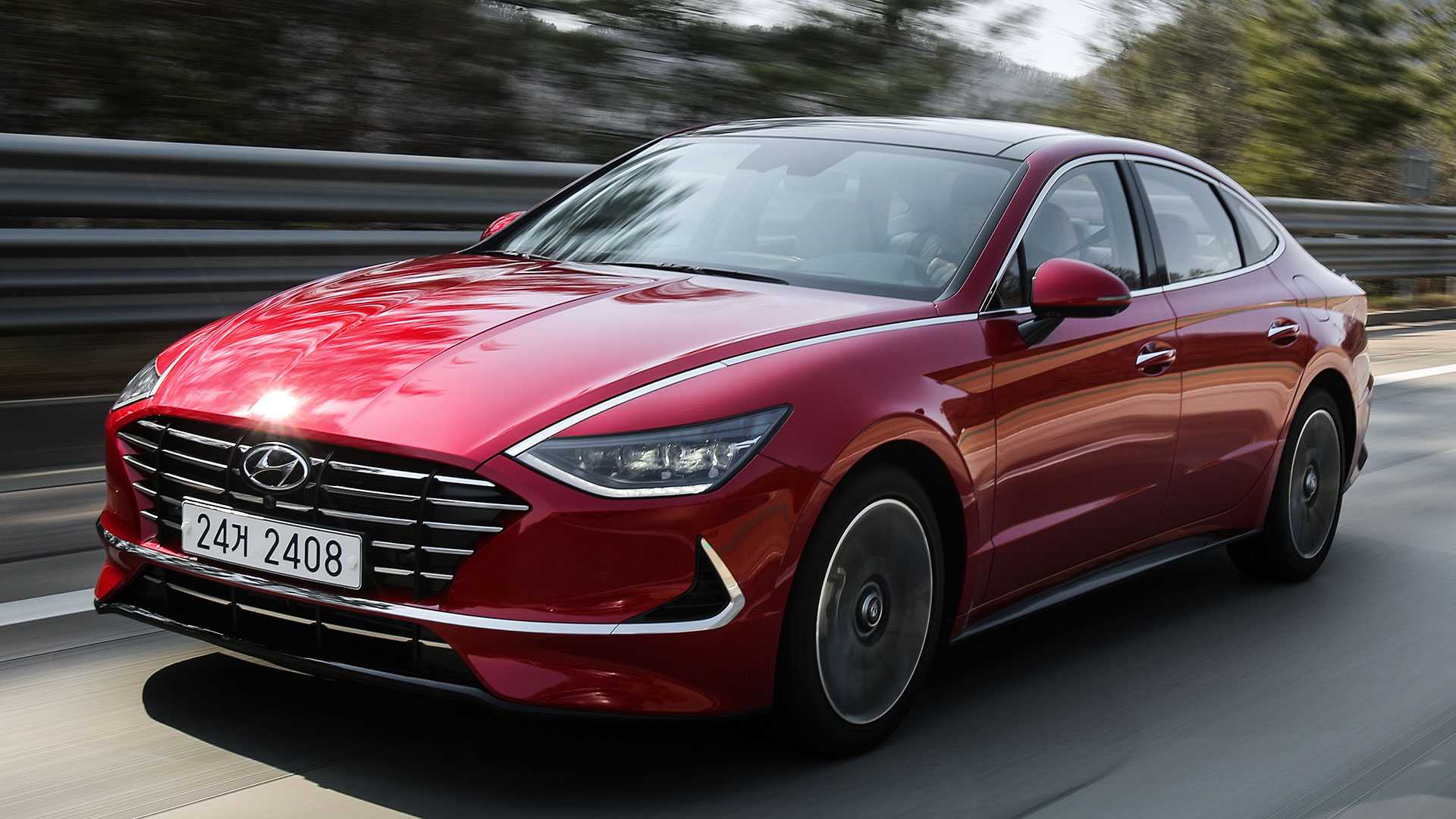 Sonata And Its Specs
Now, this vehicle may be underrated in the region. It is certainly one that deserves recognition in Pakistan. When it finally does hit the road, we expect it to attract a huge crowd. The Sonata is expected to have two variants in Pakistan. While the exact details are not here, we do have an overview of them. The first one is said to be a 2.0 Litre petrol engine variant. The second is expected to be an engine with a 2.5-litre capacity. Both of them have automatic transmissions.
The former has a 6-speed automatic transmission while the latter is 8-speed automatic. This vehicle is sure to give hard competition to vehicles like Audi A4, Toyota Camry, Honda Accord etc. Sonata is an executive-styled vehicle and it even gives off 007 vibes. The grille at the front might just remind one of the Aston Martin DB9.
Additional Sonata Info
Many features are expected to be in the Sonata that is released in Pakistan. These start from airbags, push start, front and rear parking sensors, ABS, and EBD. The features don't end here! The car even has cruise control, lane keep assist, hill start assist, and dual-LED projection headlights. All of this, combined, make for quite a monster of a car.
We are aware that people may start to rush showrooms in hopes of getting this vehicle. Hyundai is certainly going a huge distance with the Sonata. It has also been reported that the vehicle will be locally assembled in Pakistan. This means that the price of it is expected to be lower than an import one. However, we can expect it to be slightly high because of the executive class. The vehicle belongs right up there with other premium ones.
Coming Soon
Sonata is considered a mid-size sedan and it has immense potential. Vehicles like Honda Accord and Toyota Camry are quite expensive to buy. They also carry a 'Luxury tax' on them. However, the Sonata price is expected to be between Rs.7 million to Rs.9 million. This doesn't mean that the price is solid, it can still vary beyond this range. However, you should be prepared to face this kind of bargain.
Let us hope the Sonata does well once it hits the market. We want to see more and more types of cars in Pakistan and this is a good step.
Stay tuned for more from Brandsynario!