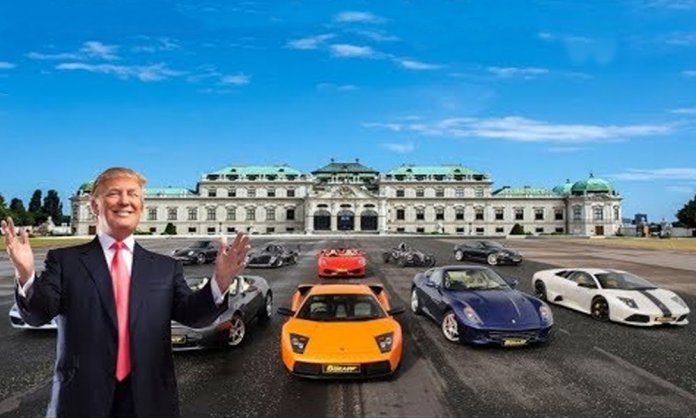 The President of the United States, Donald Trump is very fond of bikes, choppers, planes, and cars.
Before entering politics, he was a businessman and television personality. Trump was born and raised in the New York City borough of Queens and received a B.S. degree in economics from the Wharton School at the University of Pennsylvania.
The President's current net worth is approximately a whopping $4.5 billion. Trump has an executive collection of cars that are a must-see.
Here's everything you need to know about Donald Trump's car collection:
1. 1956 Rolls Royce Silver Cloud
The 1956 Rolls Royce holds a special place in Trump's heart. Reportedly, the President had requested the automotive manufacturer to build him a unique car to ensure that only he owns it.
The Silver Cloud is equipped with a  6.2 Liter V8 engine with a 4-speed automatic transmission. He was often seen driving his favorite car in his hometown during the classic days.
2. 2003 Mercedes Benz SLR McLaren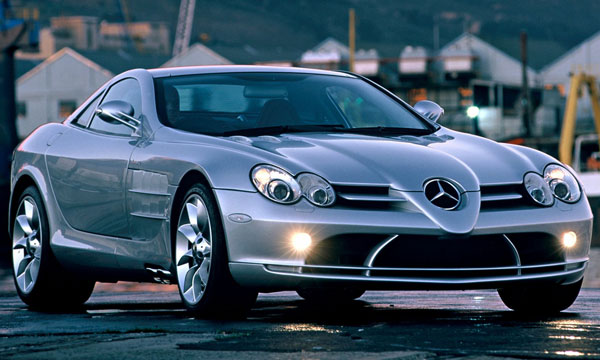 The gorgeous SLR McLaren made its debut in 2003 as a limited edition ride. Trump purchased this beauty for USD $450,000. The sporty ride is equipped with a 5.4 Liter V8 engine delivering 617hp with 5-speed automatic transmission.
3. 2011 Chevrolet Camaro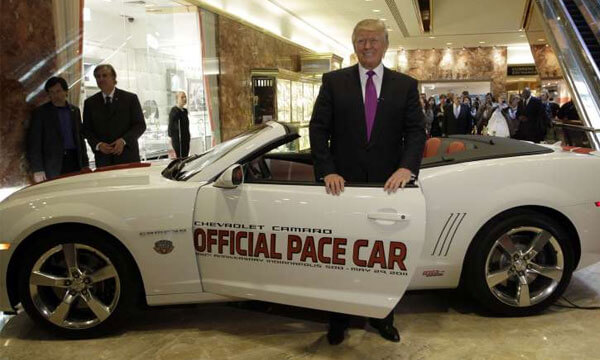 The 2011 Chevy Camaro is a replica of the 1969 Indianapolis 500 pace car (as seen on the side). Boasting a  powerful 6.2-liter V8 engine mated to a 6-speed automatic transmission the car holds a special place in Trump's life as well.
The President had been invited to the  100th Indianapolis 500 event to drive this amazing car. Even though he couldn't make it to the event because of his super-busy life, he decided to purchase the car instead.
4. 2015 Mercedes Benz S600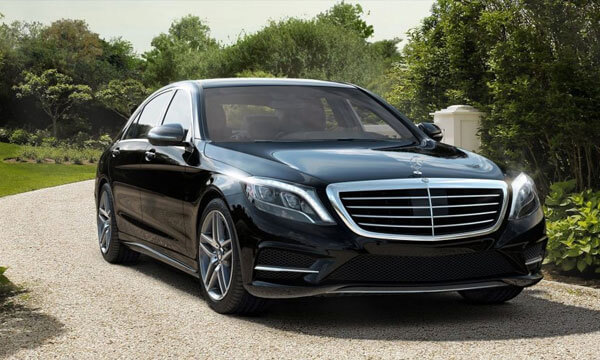 If you are the President of one of the most powerful countries in the word as well as a successful businessman, it only makes sense why you'd want a bullet-proof and bomb-proof car.
Trump used the S600 in 2015 while traveling for meetings before he took over the country as President Trump. The ready-for-action car is equipped with a 6.0 Liter V12 engine giving 500hp with 7G Tronic automatic transmission.
5. 2015 Rolls Royce Phantom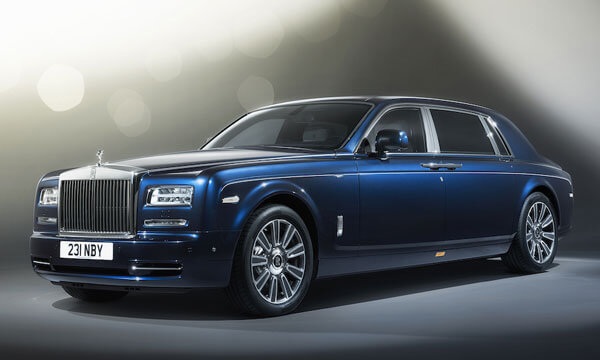 Worth a whopping $500,000, the Phantom is one of the most beautiful Rolls Royce cars on the streets. Offering a 6.75-liter V12 engine producing 453 horsepower equipped with 8-speed automatic transmission, the ride is another addition to Trump's Rolls Royce collection.
6. 2016 Cadillac Escalade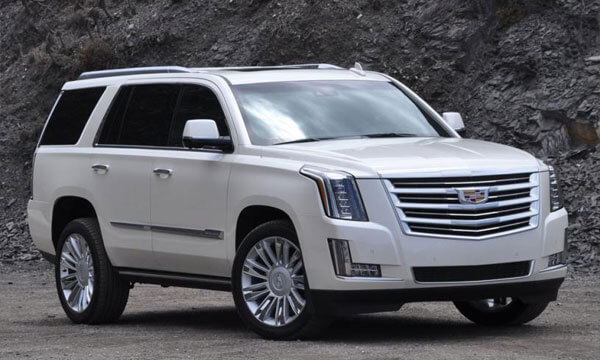 Luxurious, spacious, and what a beast to own, the 2016 Cadillac Escalade made an exceptional addition to Trump's collection. The Escalade came with a 6.2-liter V8 engine delivering 420 horsepower having 6-speed automatic transmission.
8. Lamborghini Diablo
According to FinancialExpress, the Lambo has been passed around to several owners since Trump parted with it, but to help ramp up its value, the car has received some special Trump-related treatment from subsequent owners, such as a unique exterior badge with his name on it.
9. Tesla Roadster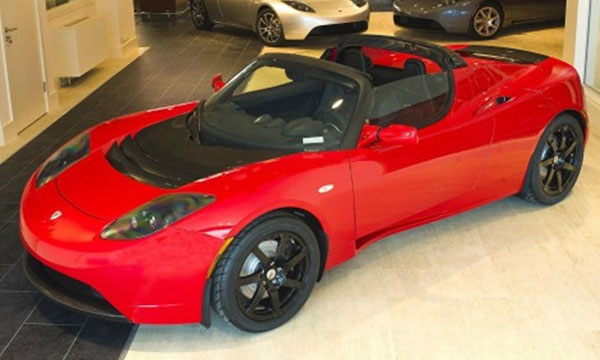 It may be hard to believe that a man who has addressed the serious problem of climate change as a hoax owns an EV, but it's true!
10. Cadillac Presidential Limo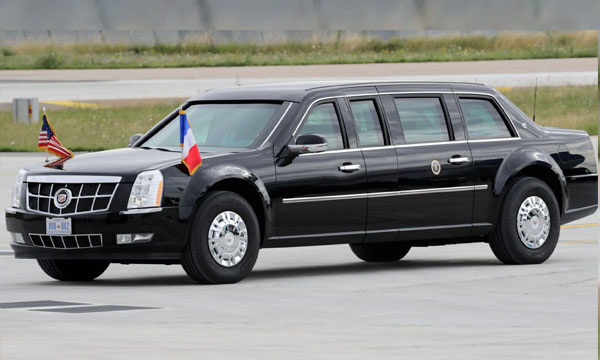 Last but not least, what is a President without his Presidential Limo? The Limo is actually a Cadillac One also referred to as The Beast (named by US secret service). This ride is definitely one of a kind, its the safest vehicle on Earth and comes with a 6.6-liter turbocharged diesel engine and is driven by US secret service agent.
PS… he also has this beauty:
Orange Country Chopper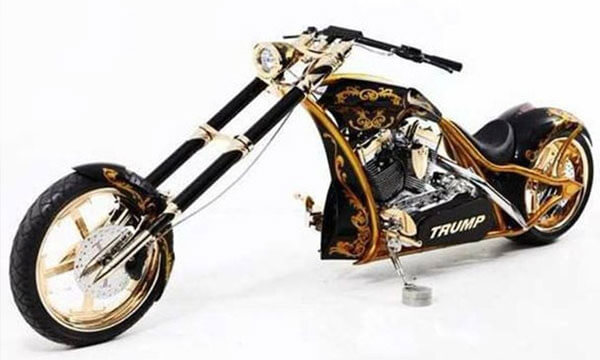 As mentioned above, Trump is a huge fan of choppers, thus, this 24 karat beauty has his name on the side. The genuine chopper was built by Paul Teutal Sr who is one of the co-founders of Orange County Choppers.
What do you think of Trump's collection?
Share your thoughts with us in the comments below.
Stay tuned to Brandsynario for more news and updates.
Shahid Afridi's Luxurious Car & Bike Collection [View Pictures]