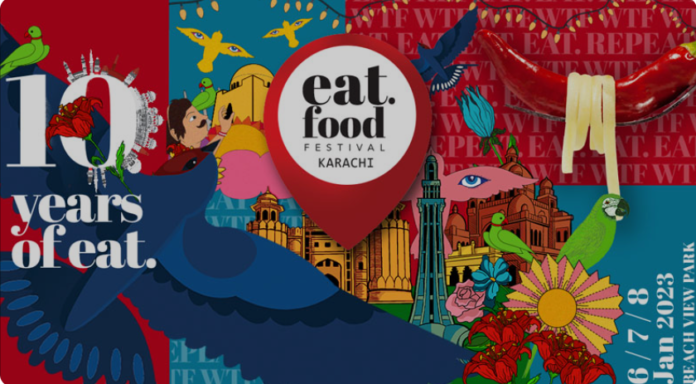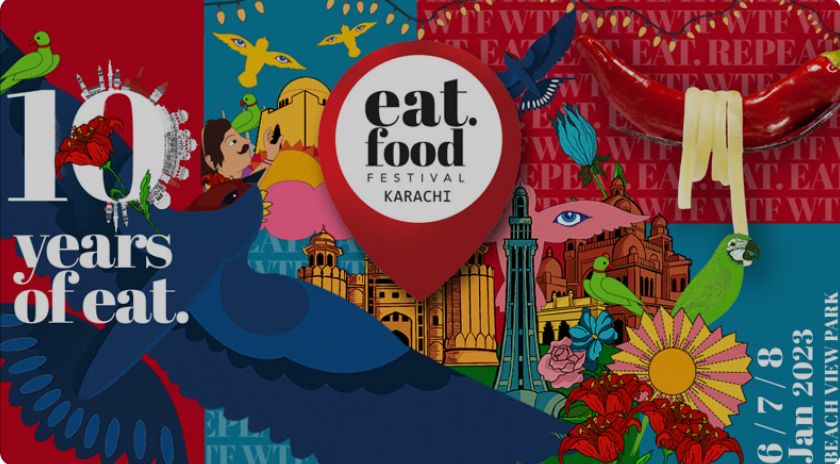 Like every year, Karachi had its biggest food festival, Eat 2023, this year too at Beach View Park, Clifton on the 6th 7th and 8th of January. 125 brands became food partners with Eat this year which is the highest in 10 years of Eat Food Festival Karachi.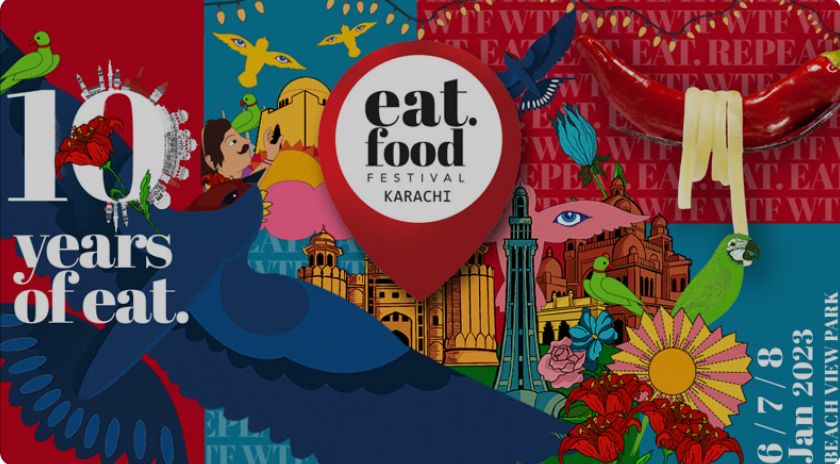 Every new year, this food and fun festival has Karachiites excited. These three days offer visitors a huge variety of cuisine, a fun ambiance to connect with friends and family, and also get a chance to see their favorite music artists live in concerts. All this is available for PKR/-600 which is the mandatory entrance fee.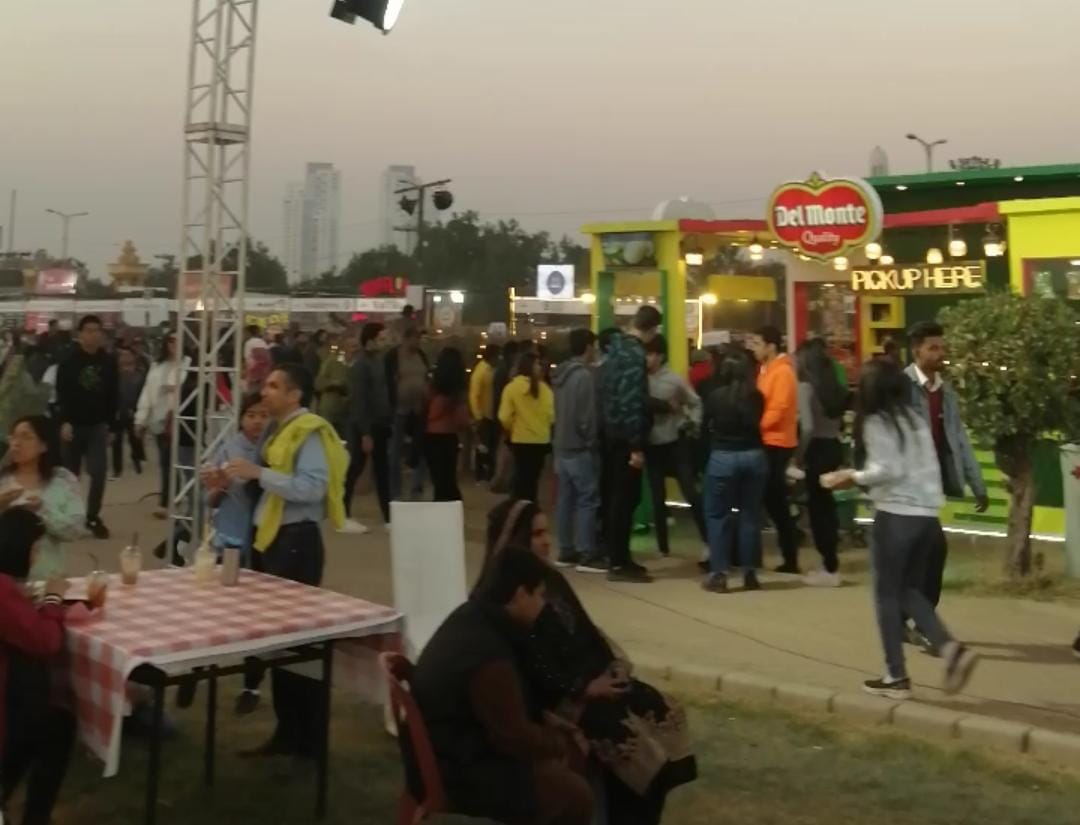 Eat Food Festival has always been exclusive for the people of Karachi but this year, a lot of crowd from Islamabad and Lahore also made their way in. 2023 attracted a large number of visitors and set the record for the highest people turnover to date. The crowd was a mix of all ages and the elderly would buy food and sit on chairs and tables to enjoy. The younger audience would find a place to sit on the grass after buying their favorite snacks. A few parents with their babies in strollers were also spotted having a good time.
Food Highlights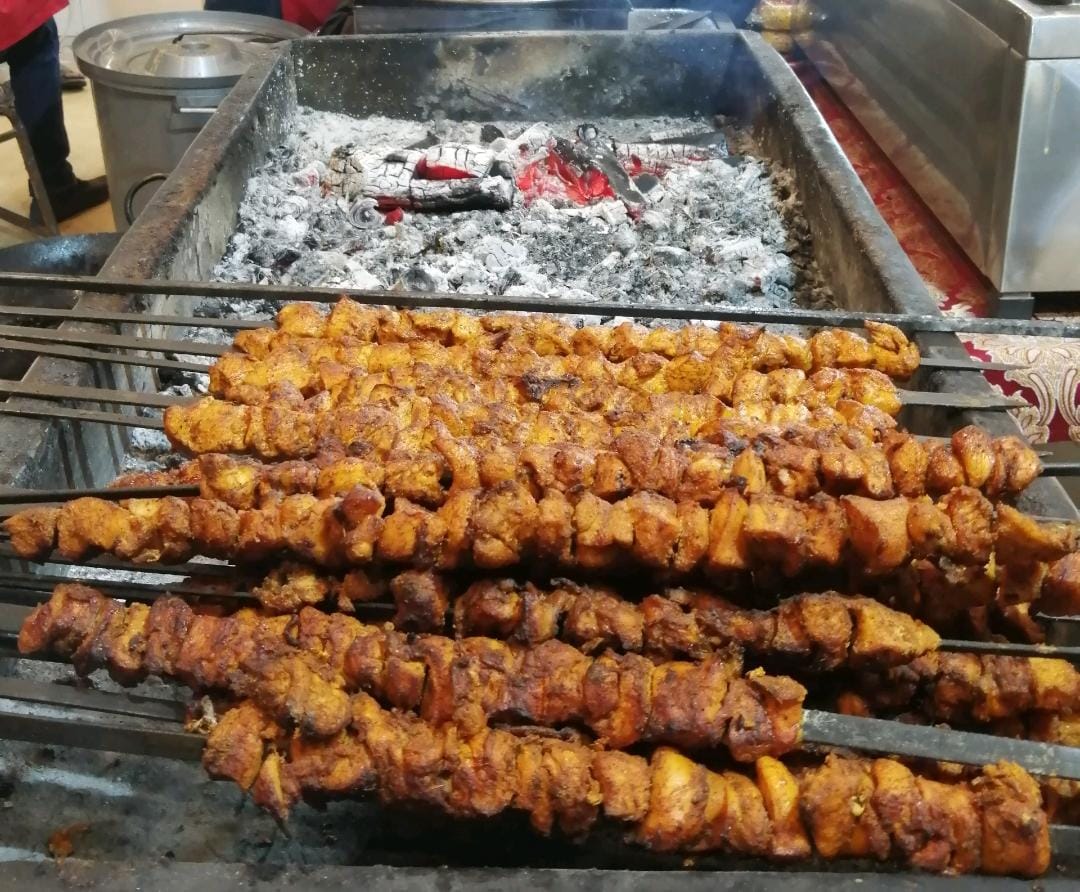 This time, the audience could also choose from different cuisines ranging from American, Chinese, Korean to Arab, Mexican, and of course, Pakistani and Indian. But there were a few highlights in the food category like the Mahigeer stall with its fried Mushka Fish and 'Shrimp curry and Karachi's famous Chapli Kebab House. Many small businesses also put up their stalls.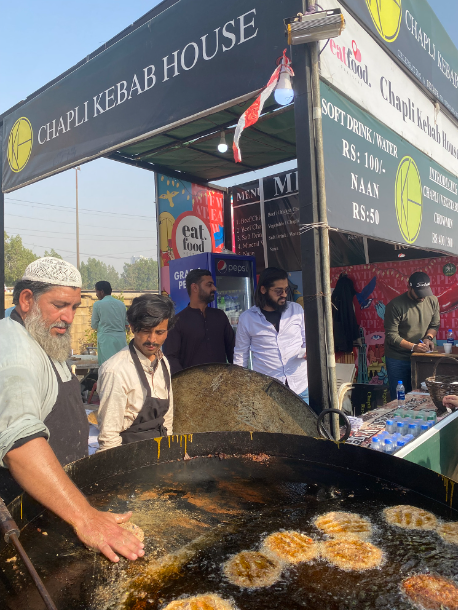 Among fan favorites were some different dishes like tacos, sliders, and Korean corn dogs which had queues almost the whole time. Walls and Ice Smokes took the win when it comes to desserts.
Other Highlights
Apart from food stalls, the DJ set up by FM 91 was crowded with youngsters dancing all evening. Shan Food Groups also attracted many people with their photo booth set up where people came in with friends and family to make fun pictures and videos.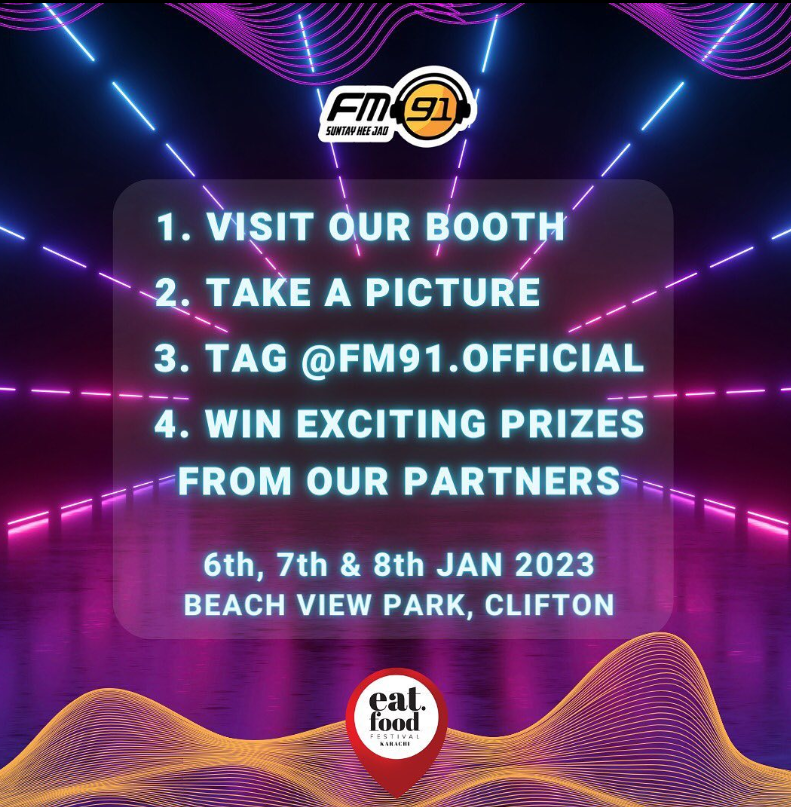 Concerts 
Eat had organized concerts on all three days with both major and minor artists. Major artists included Asim Azhar, Young Stunners, Bilal Maqsood, and Kaifi Khalil. All concerts were included in the standard fee of PKR/-600 only. The biggest crowd was seen at Asim Azhar's concert filling up half the park. People showed immense love to the superstar and he reciprocated it time and again.
In a nutshell, Eat 2023 has been a huge success like it always manages to be every year. They upgraded in every aspect be it food, artist performances or ambience and delivered with a bang. People just got done with making this Keat memorable and are already looking forward to next year's Karachi Eat. And good news is that Eat is now not just for Karachi but has also extended itself to Lahore and Islamabad so almost everyone can be in on all the fun.
What was your experience like? Share with us in the comments below.
Stay tuned to Brandsynario for more updates!