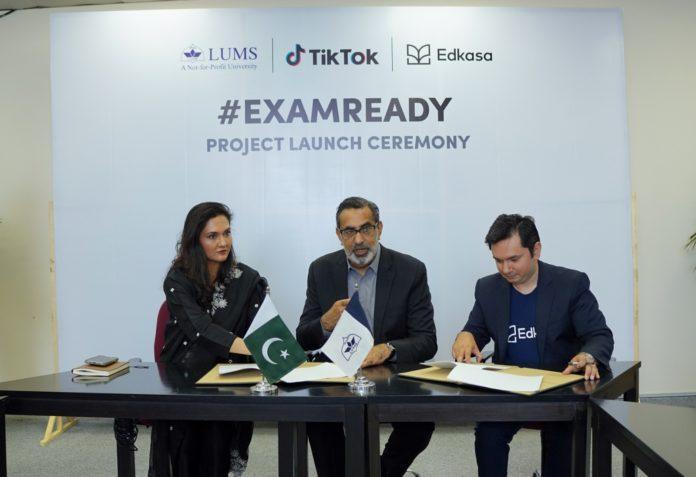 Over the past few years, we have seen that the corporate sector & government authorities in Pakistan have started to invest in contributing positively to society by designing special campaigns. To a few, it may seem like these initiatives were a small part of the CSR (Corporate social responsibility) of a company, but they had a progressive effect on people by educating them on important issues and inspiring them to take productive steps to overcome those challenges.
These campaigns, based on United Nations Sustainable Development Goals (UNSDGs), focused on educating people about gender diversity, uplifting the community, elevating education, skill development, and promoting entrepreneurship.
Let's take a look at some of the most effective campaigns by different organizations that aimed to educate society on how to progress and create awareness on certain matters:
English Biscuit Manufacturers Schoolgirl Newscasters Campaign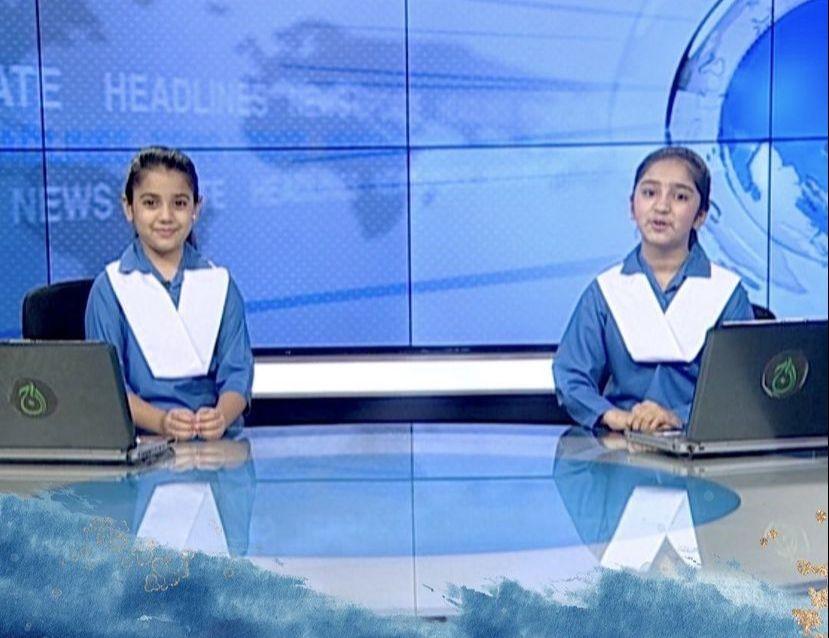 Anyone thought that how many girls in the country make it to high school? The answer is only 34 percent. In the past, there had been multiple campaigns to talk on the issue, but they had an overall low impact. That's when English Biscuit Manufacturers stepped in and designed an awareness campaign that took everyone by surprise.
Last year, on World Human Rights Day, EBM took an amusing way of raising the issue of girls being deprived of their basic right to education. They grabbed the attention of 220 million Pakistanis by placing young schoolgirls as newscasters on leading news channels in the country. The idea of young girls raising their voices and asking for the right to education was never attempted before in this manner.
In the role of a newscaster, these young girls discussed that Pakistan is in 146th position among 150 countries in the Global Gender Gap Report and that the UN has reported that over 53 percent of women have limited access to education, training, and employment. They highlighted the value of education and urged parents to send girls to school.
The campaign gained 180 million impressions on social media platforms. Not only that, the enrollment rate of girls in over 160 schools reached 57 percent.
With this one of its kind initiative, EBM not only inspired people across the country but also gained global attention and became the first Pakistani brand to win the Cannes Glass Gold Award. It's the most prestigious award in the advertising world and is given to campaigns that championed social change by highlighting gender representation issues.
The Schoolgirl Newscaster campaign also went on to win D&AD Awards, Caples UK Awards, Dubai Lynx Awards, and Clio Awards, which proves that it successfully promoted UN SDG 4 (promoting Quality Education) and Goal 5 (Gender Equality for all) among people.
Pabbo Badmash Covid-19 Awareness Movement
We all remember the depressing times of the Covid-19 pandemic. Every other day, there were advertisements on maintaining social distancing and washing hands to avoid catching the virus. The repetition started to become cliche and needed a new angle.
The Khyber Pakhtunkhwa government recognized a need for a fresh perspective. They reached out to a local production house, Rokhan, owned by Zeeshan Parwez, who then created a quirky & very relatable Covid-19 awareness ad campaign for KPK. His character Pabbo Badmash gained massive popularity in KPK as it had a mix of entertainment and education. In the ad, the most used term in Pashto slang "the gun is my law" was replaced by "Soap is my law" which resonated with the masses and urged them to keep their hands clean to beat Covid-19.
The popularity of the character and the idea of educating people about diseases & viruses through this type of advertisement led to the creation of a new digital ad for polio awareness by the provincial government.
TikTok Step To Make Quality Education Available To All
After hearing the name 'TikTok', everyone thinks about a video-sharing and content-creation platform that has a massive reach. This is exactly the reason that it has the ability to reach substantial viewers and raise voices on social issues with the help of content creators and hashtag campaigns on the platform.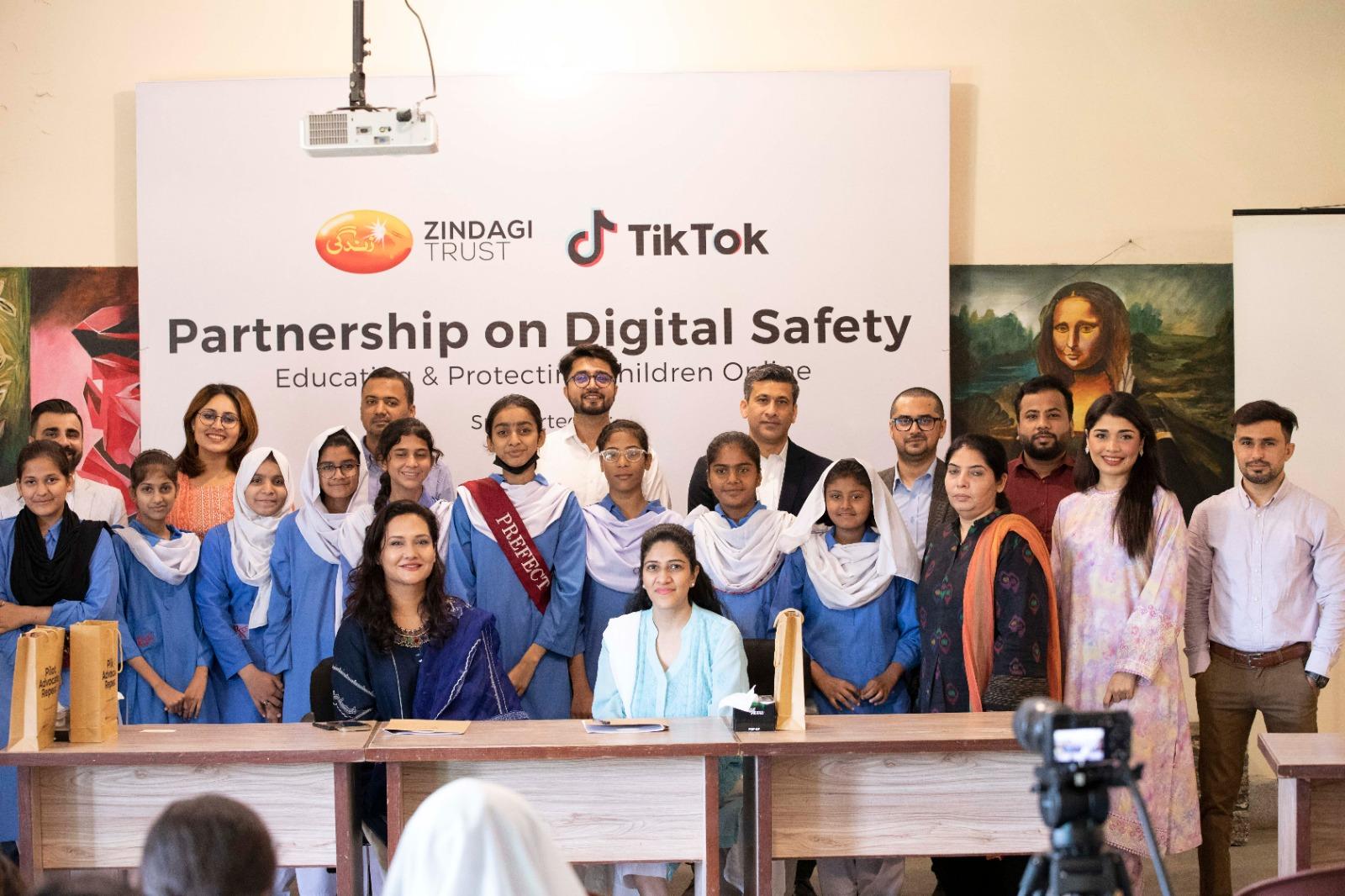 Their one such campaign has been the #ExamReady scholarship program which aimed to provide scholarships to 10,000 deserving students in Sindh rural areas. From the government side, the Sindh Education Foundation (SEF) collaborated with TikTok to make it a success in the province. Since the program wanted to achieve the objective of digitizing learning processes & improved learning outcomes, ed-tech startup Edkasa and Lahore University of Management Sciences (LUMS) joined hands with the #ExamReady campaign. Hence, this whole campaign had a balanced representation from the corporate, government, and education sectors.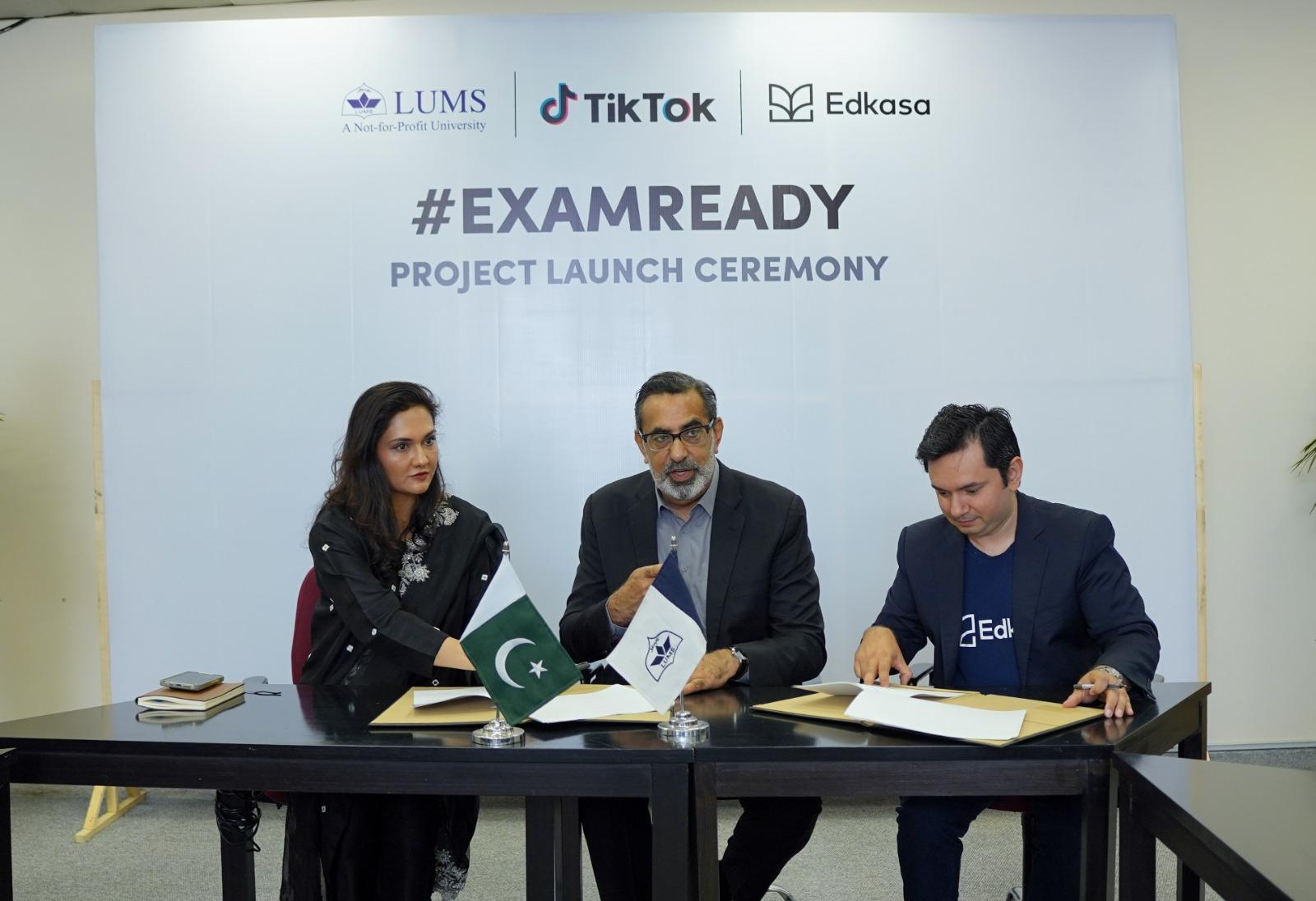 Over 500 educational videos were created with #ExamReady on topics related to Chemistry, Physics, and Mathematics. These videos also discussed study tips and exam hacks that eventually helped children in all parts of Pakistan. The educational videos have garnered over 558 million views and around 114,000 video creations since their launch. With a small step, TikTok eradicated the concept that education is a privilege and made it available to every child.
PARCO Effort To Connect Rural Areas With Self Employment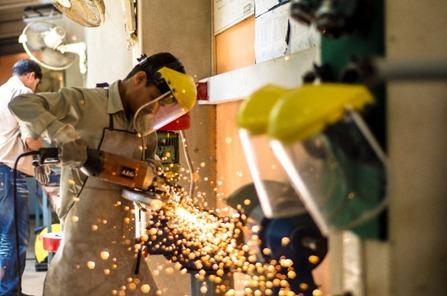 One key area for uplifting different classes of society is promoting self-employment and the power of entrepreneurship. PARCO is one of the companies that stepped in to connect youth with the required skill set so that they can explore the entrepreneurs within them.
They first started by redesigning and reconstructing numerous vocational training centers in Machike, Faisalabad, Kot Addu, Mahmoodkot, Qasba Gujrat, Muzaffargarh, DG Khan, Multan, Fazilpur, Shikarpur, Bubak and Karachi. These centers had updated computer labs and experienced instructors for conducting professional courses.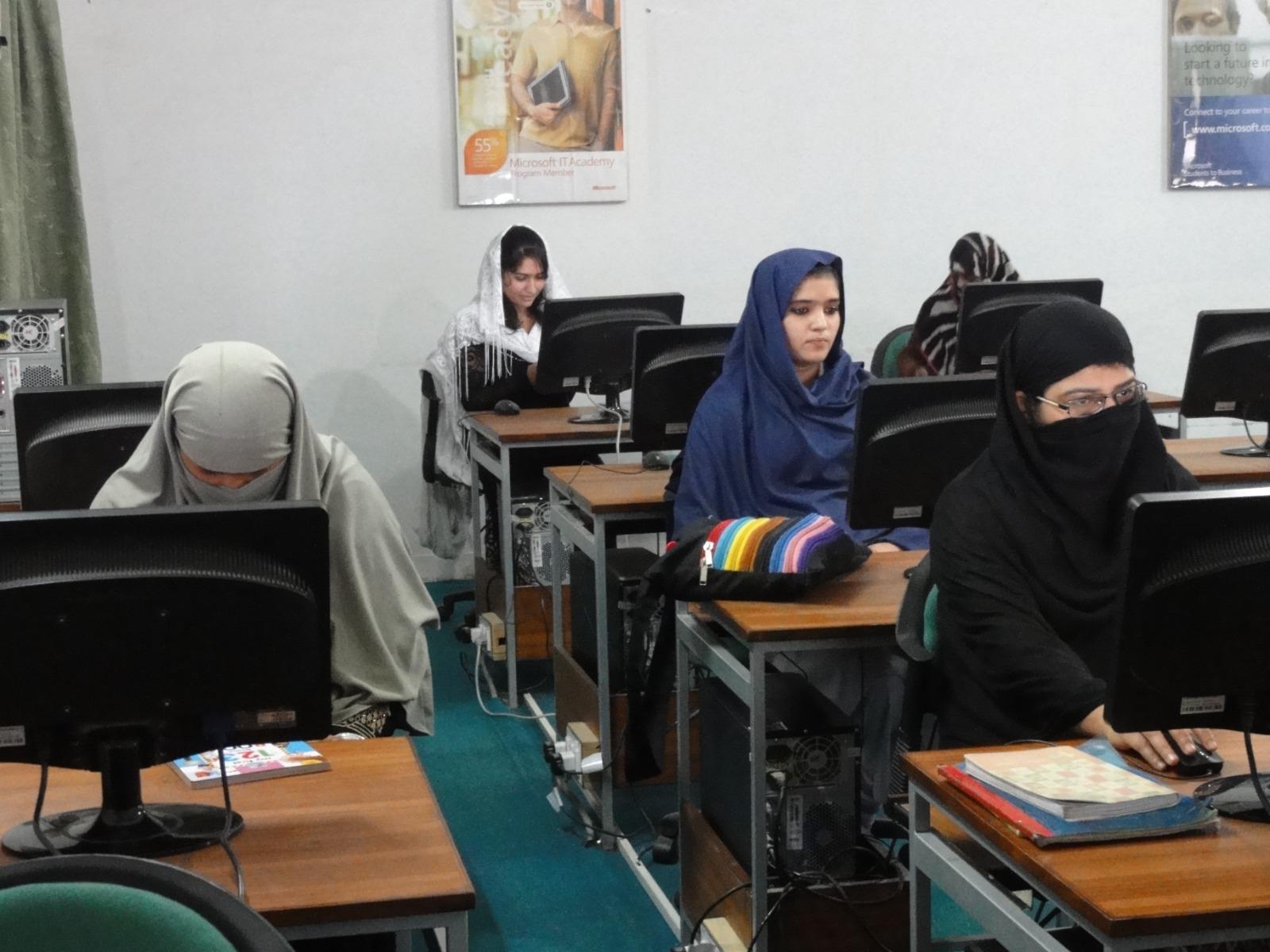 PARCO then dedicates its resources to supporting various organizations like Hunar Foundation, Aman Tech, and SOS Technical Training Institute to teach youngsters skills that can help them earn a respectful living. These institutes taught about automobiles, motorbike repairs, welding, plumbing, civil works, and electrical training.
After graduating from these institutes, several diploma holders started their own automobile & electrical repair workshops, and many joined well-reputed companies as technical staff.
PARCO's vision to connect education and employment also targeted women and they successfully set up a sewing and display center in Qasba Gujrat, Mahmoodkot. Underprivileged women of nearby areas learned sewing and embroidery skills and received on-the –Job training for six months to enhance their personal development and entrepreneurial skills. There were special courses to educate women on the use of technology for better access to markets, advertising products to the customer base, and learning modern trends.
As employment is one of the glaring issues in Pakistan, these steps by PARCO enabled a large sector of society to know how to convert skills into profitable earnings.
Why The Role Of Corporations Is Important
From a larger perspective, the corporate sector holds the role of influencer. They have the right channels, proper resources, a creative team, and a dedicated vision that can be used to create impactful change in society.
As we discussed above, the government also has a key responsibility in making campaigns by corporations successful. No initiative can have a wider spread and impact if government organizations don't get involved. Not to forget, our media is the vital organ that spreads the message to every citizen.
In short, a hand-in-hand approach between the corporate sector, government, and media can result in revolutionary movements and course-changing actions.
Stay tuned to Brandsynario for more news and updates.