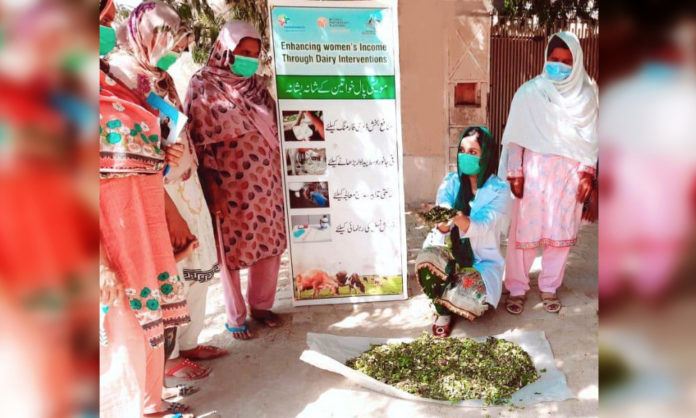 Globally, women account for 43% of agricultural labor and 50% of food production. In Pakistan, rural women contribute significantly to crop production and livestock farming. They play a central role in the country's agro-based economy; almost 62% of rural women work in the fields. However, according to the Food and Agriculture Organization (FAO) of the United Nations, 60% of them work without getting paid. As a result, the work gets valued at 2.6% of the GDP; this exploits women as well as incurs a serious loss to the country's economic productivity.
FrieslandCampina on Empowering Women
FrieslandCampina Engro Pakistan Limited (FCEPL), in partnership with the Australian Department of Foreign Affairs and Trade, instituted the "Enhancing Women's Income through Dairy Interventions" (EWID) project in 2019. With it, they are bringing female dairy farmers – who largely go unrecognized – at the forefront and enabling them for empowered generations.
As an extension of the Company's Dairy Development Program, this project provides training to female farmers. Consequently, they help women gain employment in the dairy sector. The objective of this project is to raise financial independence amongst rural women. This independence is necessary for their empowerment and for fostering stable and prosperous households.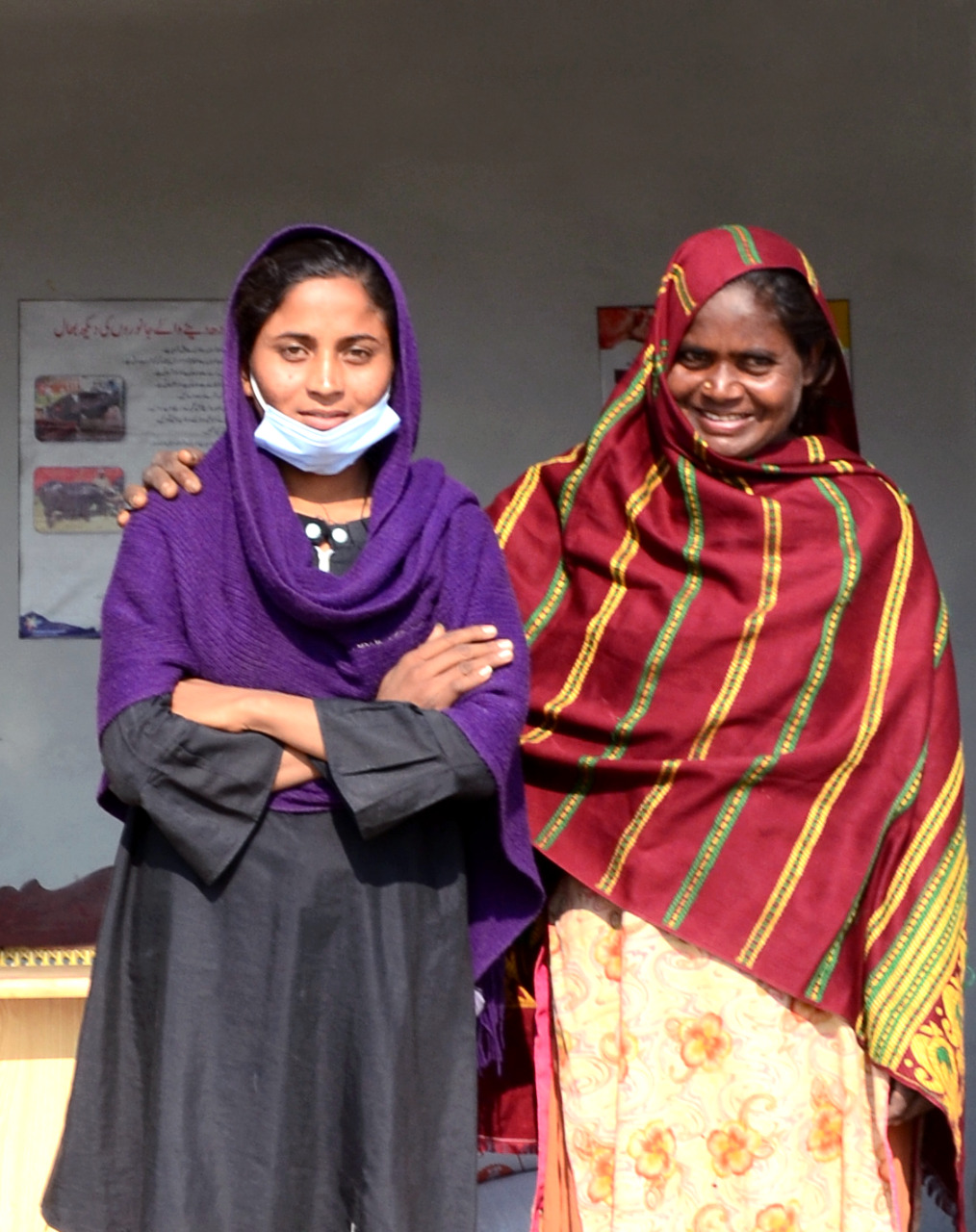 Enhancing Women's Income through Dairy Interventions
EWID has already been achieving results; 1,452 female farmers have received basic livestock training; 52 women have been trained as Livestock Extension Workers; 11 women have been trained as Village Milk Collection Agents up till now. These stats bring an impactful addition to the labor force and are changing the future of dairy farming. In addition to this, 500 male farmers have also been provided with gender sensitization training. Hopefully, this will change problematic societal norms and accommodate a larger female labor force in our traditionally patriarchal society.
The idea comes from the issues in our society
The rampant systemic economic exclusion of women already has detrimental effects on society as a whole. The situation further worsens for women who do not have a male in their family. As a result, they are left helpless and fazed in a world that places all the financial responsibilities and decisions on a man only.
Tehmina, one of the beneficiaries of the EWID project, found herself in these circumstances after her father's demise.
"As soon as I lost my father, all the realities of the world came crashing down upon me. I knew I had no choice now but to go out myself and provide for my family but I did not have any skills or any knowledge of how to go about it", she shares. This is when she was connected to FCEPL's EWID project where she was trained as a livestock extension worker. Through her hard work and determination, she was able to open a shop of her own where she now provides extension services to farmers.
Today, Tehmina is self-sufficient and has become the biggest support for her family. She brings in about 60% additional income for her family's sustenance.
"While I was always ambitious and driven, I could not find a way to pursue my goals due to the lack of resources. EWID opened a lot of doors for me where it not only helped me earn but also instilled a sense of high self-worth in me. I am really happy with what I do and I am eager to learn more about advanced livestock practices," she adds.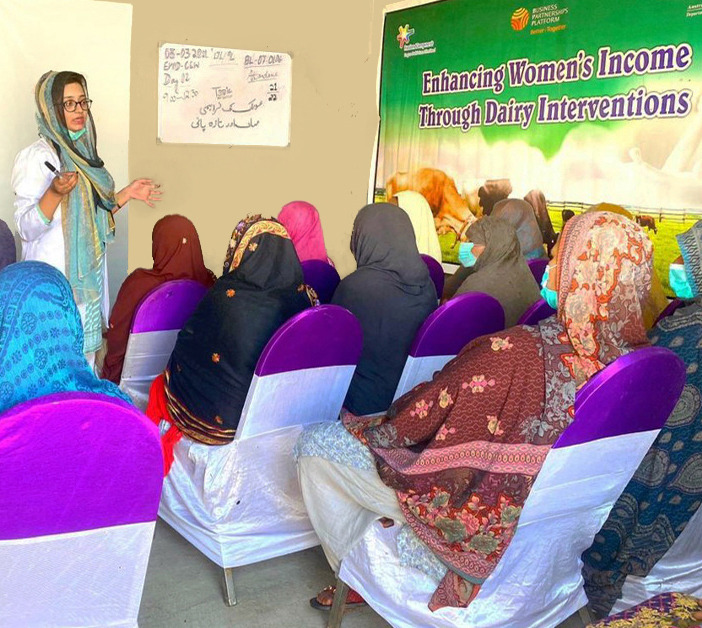 Aqsa Bibi – yet another example
Aqsa Bibi, another EWID trainee, shares the same sentiments. After losing her mother at a young age and her father being unable to look after the family alone, she decided to step up and support her family on her own. Aqsa is now one of the 11 milk collection agents trained through the EWID project. She is the sole bread earner of the family, single-handedly managing all of her domestic and financial responsibilities.
Women who are engaged in farm labor do not only contribute to the economy but also play a vital role in their family's wellbeing. Studies have shown that women tend to invest more in children's education, health, and nutrition than men. Thus, women's empowerment goes beyond benefitting one gender – securing the future of generations.
FECPL contributing to bring gender equality in Pakistan
Completing its two years successfully, FCEPL now aims to extend its project further. They are geared up to provide Livestock Extension and milk collection training to over 3000 women; consequently, helping them bring incremental income for the livelihood of their families.
The recent Global Gender Gap Report 2021 by the World Economic Forum (WEF) ranks Pakistan in the four worst countries in gender parity. It paints a grim picture of the country's gender equality goals. Yet, programs like FrieslandCampina Engro Pakistan's EWID come out as a silver lining. Such programs give assurance that as long as there are such socially responsible entities, Pakistan can and will rise above all the disparities and will emerge as an equal and enabled nation.
Stay tuned to Brandsynario for the latest news and updates!