Emirates grounded its fleet on Wednesday after the UAE closed down the country's airports in order to curb the spread of COVID-19. The Coronavirus pandemic has caused most countries to closed down their borders. This decision has left passengers, stuck in different countries stranded without a commute option.
According to the EU regulations, any airline that would cancel a flight should provide a full cash refund within a week. However, the Dubai based carrier has asked customers to accept vouchers that can be repayable in a year. Emirates has also asked passengers wanting a refund to pay a cancellation fee which has caused an outrage amongst the customers!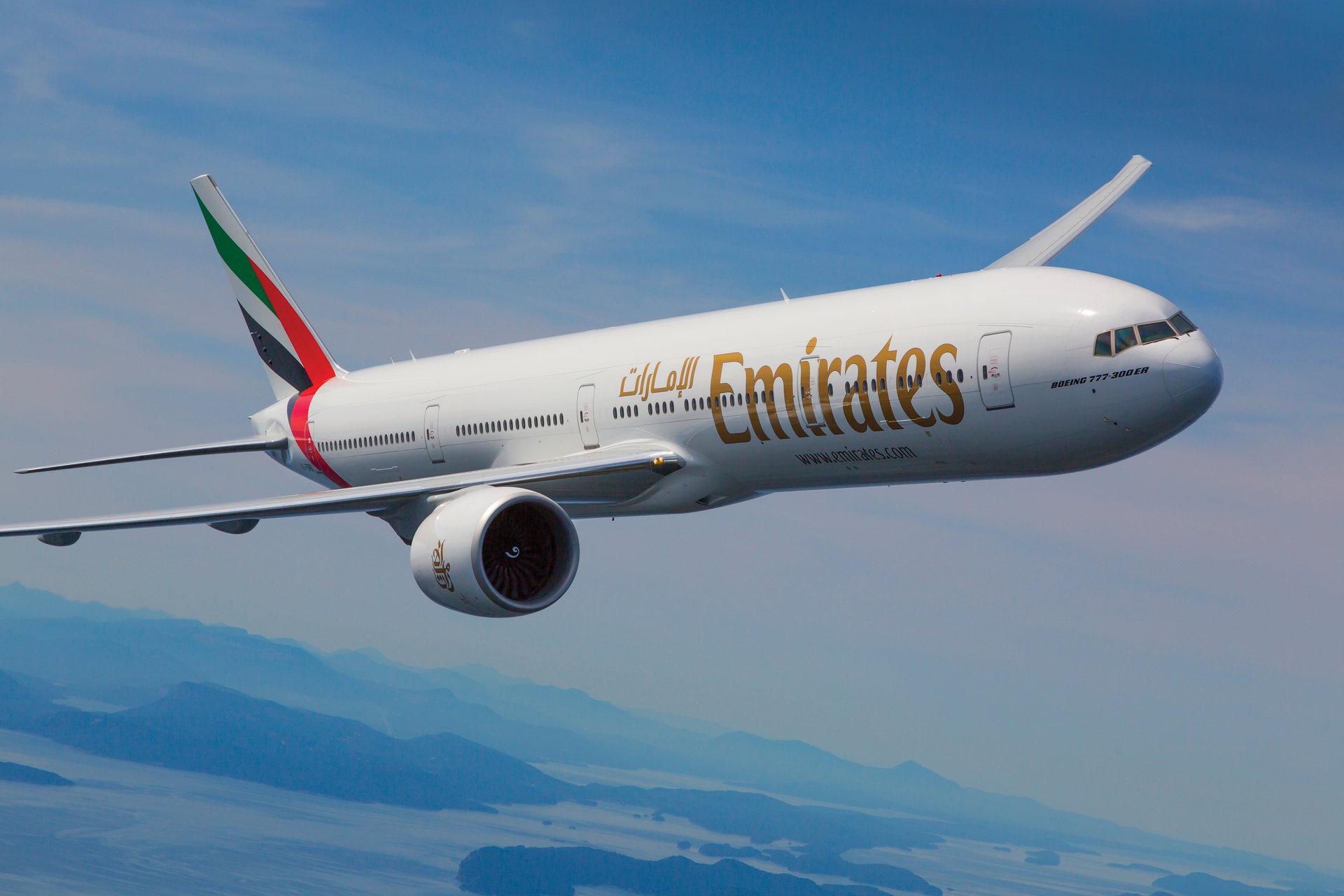 The airline believes it will take them much longer to process so many refunds and encourages the customers to opt for the travel vouchers instead. However, this news has angered people who have been waiting for refunds from Emirates especially since other airlines have given passengers the refund option.
A spokesperson for Emirates has said:
"Customers can opt for travel vouchers which can be easily processed on our website. These vouchers can be used against future Emirates flights within 12 months. If vouchers are not utilised after 12 months, they can still be brought to us for refunds."
A quick search on Twitter with 'emirates refund' will yield a plethora of tweets from 100's of disgruntled customers asking for a full refund and bashing the airlines for poor customer service.
This customer states that they have been asked to pay an extra 900 Euros to cancel an already cancelled flight!
@emirates not sure why we had to pay 900 Euros extra (on costs allready paid) for 2 flight tickets from Dubai to Amsterdam on a flight that got cancelled by @emirates. plud 24 hour layover. Phone call we received was not clear at all. Please advise @EmiratesSupport

— Andrey van Wyk (@Andreykie) March 23, 2020
A passenger has been asked to pay $550 for the cancellation instead of being given a refund.
My travel agent called #Emirates and they refused the refund. Instead they asked us to pay $550 for the cancellation. @EmiratesSupport has not responded to any of messages, worst customer service ever.

— Priya Ahluwalia (@priyahluwalia) March 27, 2020
You intentionally made it almost impossible to contact you leading up to the cancellation of flights. You knew it would happen and you knowingly abandoned your customers. FU Emirates. Never shall I fly with you again. #Emirates #coronavirusindia #stuckinaustralia

— Ben Slater (@BenSlaterAU) March 26, 2020
Suspended flight but no full refund #emirates pic.twitter.com/v0Z1z4UBmD

— P. Kanusaporn (@kanusaporn) March 24, 2020
While some had future flights cancelled, there are many who have been stranded in other countries unable to go home.
My dad, 70 yr old man requiring ongoing prescriptions, my niece and her 8 month old baby, all stuck in Australia after #emirates cancelled their flights with 1 days notice. Fucking disgraceful. The UK gov need to repatriate ALL UK nationals ASAP who are stuck in Oz and NZ.

— jonnylad (@SteveSm45564443) March 24, 2020
Thanks for the reply. I understand it's a difficult time for you but not offering refunds is really poor customer service. It makes me not want to fly @emirates again, even though I have to to get back home because you are only offering vouchers. #Emirates

— Georgia Eather (@GMay_) March 27, 2020
Please help us!
Dear @Emirates, this is NOT okay to cancel flights and not offering a free REFUND.
This is NOT okay to make money on our backs and taking advantage of this terrible situation.
You should be ashamed.

— 💀Queen Mathilde💀 (@divinemorue) March 21, 2020
@MartinSLewis @emirates have cancelled our flight and are charging us £400 (£200 each) to get a refund! Their policy was 100% refund if they cancel and if your flight is delayed 11 hours, you will get a full refend then as well!

Need help, they want us to agree to the terms

— Jamie Slaughter (@Jamie_slaughter) March 23, 2020
Some customers conduct a full research and have brought forward the Emirates Carriage Article listed on their website.
Booked to travel to UAE on 25th March. May I please have a full refund under your Conditions of Carriage Article 10.2, – you state that where you cancel, a full refund including all fees, taxes and surcharges will be repaid to passengers? #emiratesrefunds Thank you. Tried DMs.

— Ann Williamson (@violetta_ann) March 22, 2020
Your Terms & Condition: https://t.co/Rx8XKiOLEG
10.2 Involuntary refunds10.2.1Fare refunds will be calculated according to Articles 10.2.1(a) and 10.2.1(b) if we cancel a flight – shame on you!!!

How did you manage that? Emirates are not picking up the phone, answering emails. Been over 2 weeks and no refund.

Just a quick search for "emirates refund" on twitter and there are lots of others complaining.

I think it might have been luck!

— Steve (@jst_web) March 19, 2020
Two flights cancelled. No refund and I have to pay a cancellation fee for my own flight that was cancelled. £1,700 wasted. @emirates DISGUSTING

— Fen (@fenisstuck) March 24, 2020
After 50 minutes holding the line, #emirates @emirates french phone operator just told me that DESPITE european LAWS, Emirates does NOT proceed to refunds. The operator just told me to file a complaint to try to get reimbursed from the cancelling fees, that are due by LAW. Shame!

— John Smith (@JohnSmithTO) March 22, 2020
I can't understand how they're getting away with withholding money. CAA regulations and their own Conditions of Carriage clearly state a full refund is due. Who is holding these cowboys to account? Law to themselves.

— Michael Steen (@miiiok11) March 22, 2020
It seems like Emirates not agreeing to refund the amounts for flights cancelled could very possibly lead to the airline loosing many loyal customers.
Emirates personnel are working towards providing a solution that is suitable to all. The airline however, has come up with an alternative which is customers can choose to keep the basic booking and then use it at any time for a similar routing within two years – regardless of high-season charges.
A spokesperson further mentioned,
"We will accept the fare you paid for any flight at any time within this period."
Are you one of those who has had a cancelled flight due to COVID-19? Share your experience in the comments below.