While traveling by plane is the fastest commute, it can definitely be tiring if the flight is long. Did you know the longest flight in the world is more than 18 hours? Imagine sitting in the airplane seat for that long. While people traveling business class can still have a better time, it's the economy riders who suffer the most. So what if I were to tell you that you could buy an empty seat adjoining you where you can just lie down sleep? Emirates Airline has the solution for you.
Emirates Airline Empty Seats
If you want more personal space just to relax, and you don't want someone else to come up and only occupy the seat you want, then you can go ahead and buy the seats next to you. If you are tall and want the row as much as you can, you can go ahead and it because aside from your own seat, you can purchase up to 3 seats.
So if you have a confirmed booking, you can avail of this service. That said, these seats cannot be booked in advance, so it is not like when you are booking you can just get some extra seats, no. You can get these when you are checking in. So, at the counter, you can ask the airline staff if there are empty seats on the plane. If the reply is affirmative, you can go ahead and buy it. The cost of these seats can range from USD 55 to USD 165. And that is excluding the taxes.
So if you have taken COVID as seriously as you should have and want extra safety, you can book as much space as you want, so now, if you are lying down on the seats or getting out to go to the toilet, you maintain social distancing.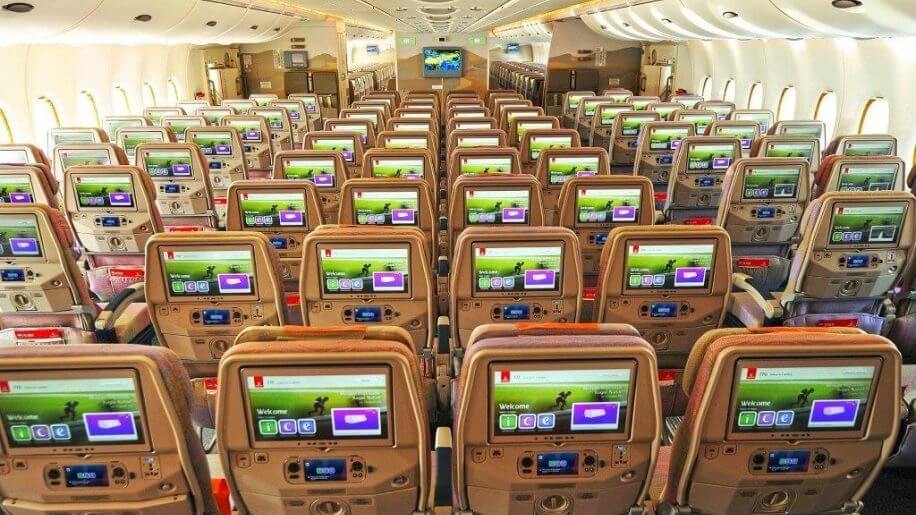 Some other seat options
Besides buying these empty seats, there are some other options for you when you are purchasing the primary ticket. These options are Extra legroom seats; Twin seats at the back of Emirates' Boeing 777 aircraft, and upper deck of Emirates' 2-class Airbus A380 aircraft; Preferred seats, the first section of the cabin, and on the upper deck of a two-class A380.
You can book your tickets directly through the Emirates website, airport check-in, Emirates contact centers, through travel agent partners, and even when onboard.
Emirates keeps introducing updates to accommodate its customers better. In the recent act of keeping them safe in COVID times, they have introduced contactless technology for customers at Dubai airport.
Stay tuned to Brandsynario for the latest news and updates!