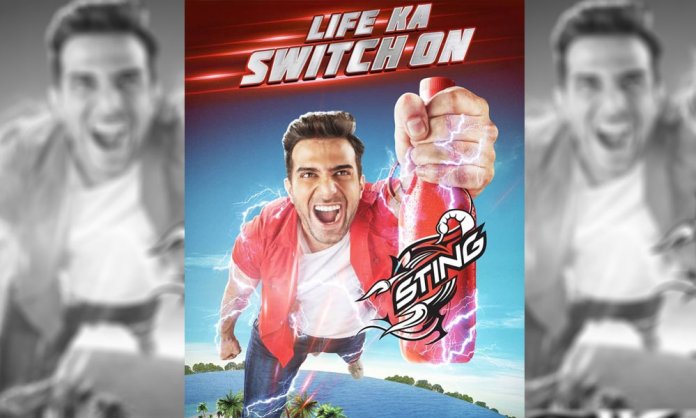 Devastatingly good-looking and a natural charmer, the heartthrob of the nation Emmad Irfani is perfect in the looks department.
Time and again, he has proven himself with his acting trysts in various popular dramas and made us woo with his impeccable style.
And now he has us head over heels once again as he dared to unveil his adventurous side like never before!
The 'Mah e Tamaam' hero was recently seen pulling off a never-been-seen-before stunt which has left us all flabbergasted!
Irfani has stepped out of his comfort zone in an attempt to take action to a whole new level!
While he is enjoying a sunny day out on the beach, he realizes that a girl has left her bag behind while she was a boarding a cruise.
Worried about what to do, he sips down a chilled bottle of Sting and gets an out-of-the-box idea.
=
Our hunk then unveils his daredevil side as he shapes a cool catapult to fling himself across the ocean!
With Sting Emmad is Unstoppable!
From the concept to its execution, the brand has shown a whole different ball-game to encourage their fans to turn #LifeKaSwitchOn!
Keeping the youth in mind, the company has surely gone with the right face for their latest campaign.
We wonder what crazy stunt will Irfani or the upcoming Sting ambassador pull-off to wow the audience next. Only time will tell. Till then, we eagerly await to witness other surprises the energy drink brand has under its sleeves.
Share with us your crazy #lifekaswitchon stories with us! Let's see how adventurous are you!