Elon Musk, the CEO of Twitter, recently took a swipe at Instagram, owned by Meta.  After the launch of Threads, a new text-based conversation app. Musk expressed his preference for the open and sometimes critical environment of Twitter over the perceived superficiality and false happiness often associated with Instagram. This article delves into Musk's comments and the implications of Meta's new offering.
Metaphorically too

— Elon Musk (@elonmusk) July 6, 2023
Elon Musk's Twitter Critique
Responding to a tweet quoting an email he sent in 2018, Elon Musk stated, "It is infinitely preferable to be attacked by strangers on Twitter than indulge in the false happiness of hide-the-pain Instagram." Musk's disdain for Instagram's culture highlights a long-standing concern regarding the platform's tendency to promote an idealized version of reality. Contrasting Instagram's curated aesthetics with the more open and potentially critical environment of Twitter. Musk implies that authenticity and genuine discourse are more valuable.
Threads: Meta's Response to Twitter
Meta, the parent company of Instagram, recently launched Threads, a text-based conversation app intended to rival Twitter. As Twitter has faced criticism and user dissatisfaction since Musk took over the platform, Meta aimed to tap into the market of users seeking alternatives. Threads offers a microblogging experience akin to Twitter, including features such as liking, reposting, and replying. The new app provides a separate space for real-time updates and public conversations, attempting to attract users looking for a more genuine and unfiltered social media experience.
— Mark Zuckerberg (@finkd) July 6, 2023
The Problem with Instagram's 'Fake Happiness' 
Musk's comments on the "false happiness" of Instagram resonate with concerns about the platform's impact on mental health. Instagram has been criticized for encouraging the propagation of an idealized and often unrealistic version of life. Leading to the phenomenon of "fake happiness." Users tend to showcase only the positive aspects of their lives. Which can create an unhealthy comparison culture and exacerbate mental health issues, particularly among young adults. Musk's dig at Instagram sheds light on the need for social media platforms to prioritize authenticity and foster spaces for open dialogue. rather than perpetuating unattainable ideals.
Threads Launch and Early Adoption
Threads was released globally in Apple and Google Android app stores. Including major markets such as the U.S., U.K., Australia, Canada, and Japan. The new app has garnered early adoption from celebrities like chef Gordon Ramsay, pop star Shakira, and YouTuber LadBaby (Mark Hoyle). Screenshots shared with the media reveal that Threads offers a similar microblogging experience to Twitter, allowing users to engage with posts through likes, reposts, replies, and quoting. While Meta aims to challenge Twitter's dominance, it remains to be seen whether Threads can effectively reel in its established rival.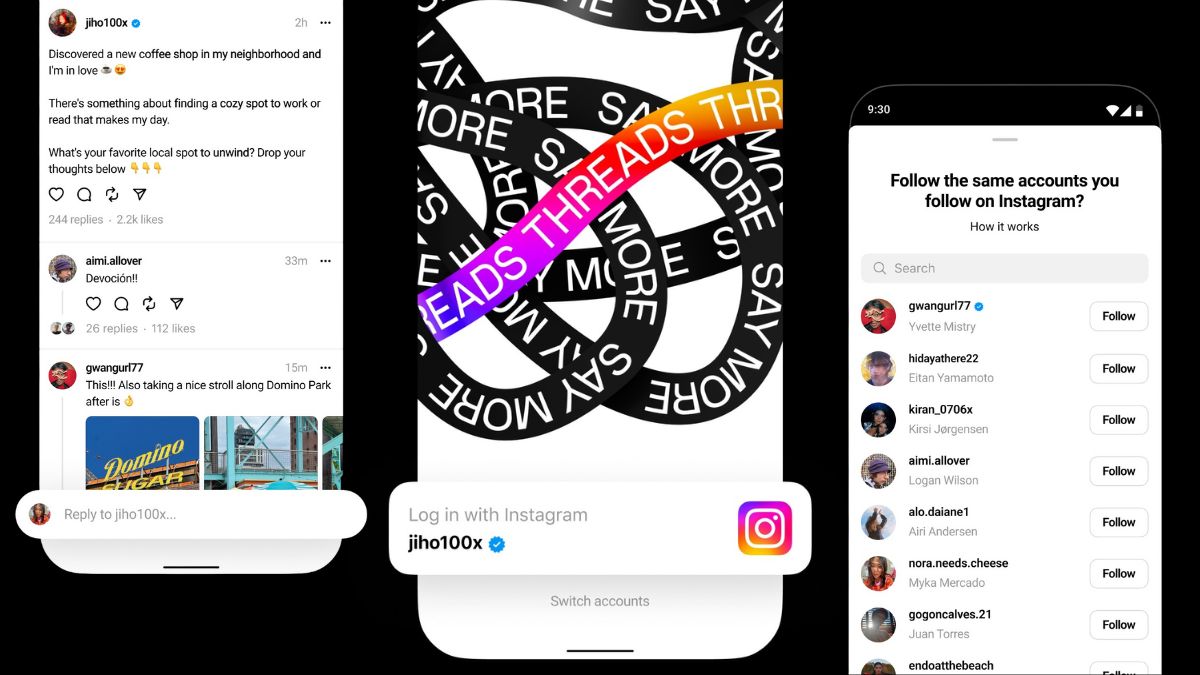 Elon Musk's critique of Instagram following the launch of Threads sheds light on the ongoing debate surrounding social media platforms. As users increasingly seek authenticity and genuine connections, the success of Threads will depend on its ability to provide an alternative to Instagram's curated and potentially harmful culture.
Stay tuned to Brandsynario for the latest news and updates.