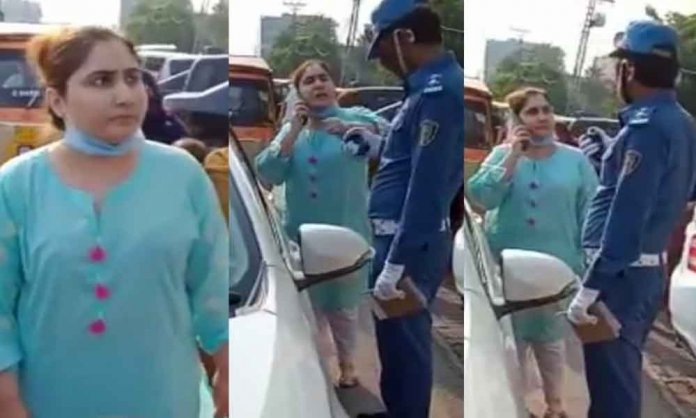 Time and time again, we have seen people who belong to 'elite' families or have strong social backing threaten others about how powerful they are.
Countless viral videos have circulated on social media showing how the common man and officials have used their contacts to abuse the law.
Yet another video showing how a woman who has 'sources' thinks she can get away with slapping a traffic warden is making rounds.
We can see the lady arguing with the warden, misbehaving, and threatening him. At a point in the video, she is also seen taking away his walkie by force!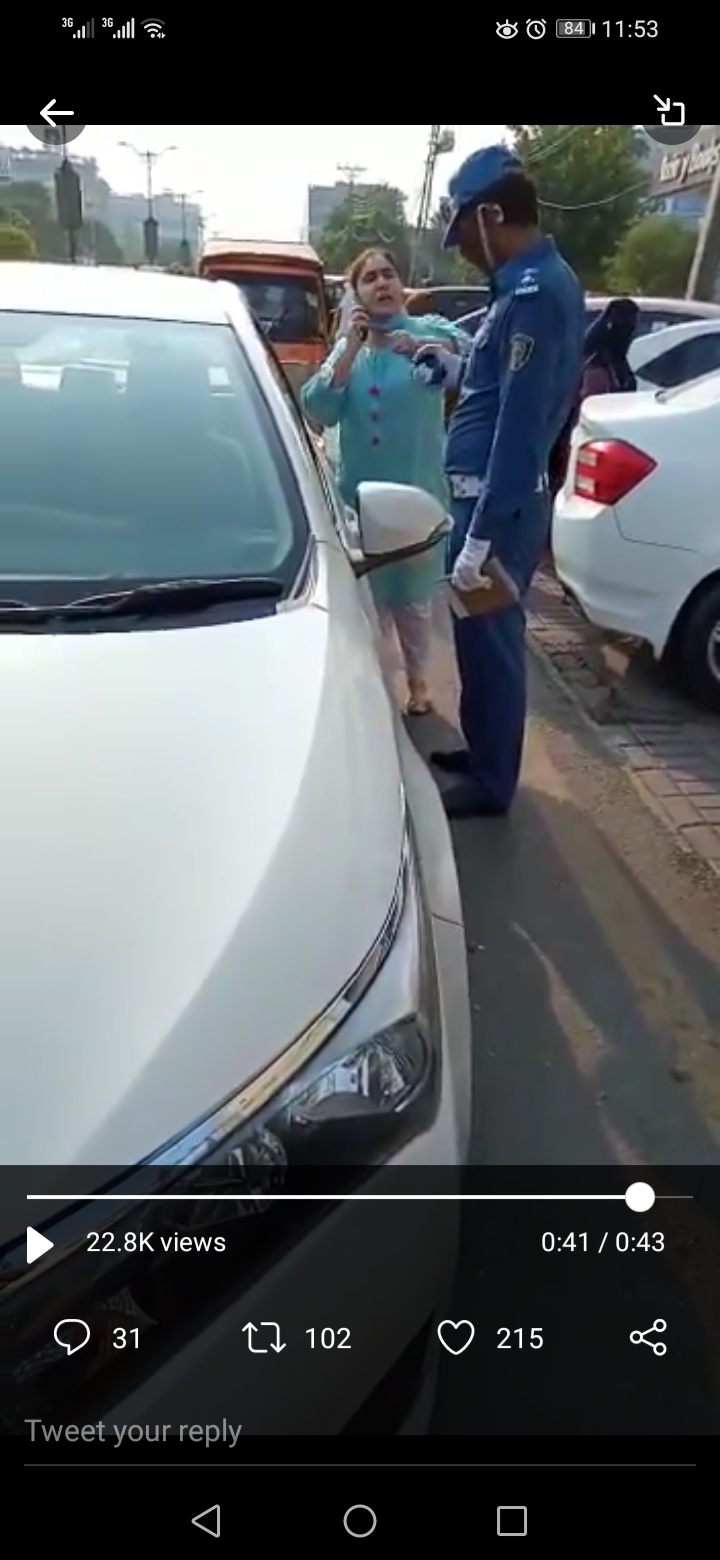 The video was recorded in the Gulberg area, Lahore. Traffic Warden identified as Furqan Ali was carrying out his duty when he approached the woman who had parked wrong, caused a massive traffic block.
When Ali asked her to remove the vehicle, she started to create a scene. Not only did she slap him, but she also tore his uniform. The police have now registered a case against the accused.
اس خاتون کے خلاف کارِ سرکار میں مداخلت، وردی کی تذلیل اور راستہ روکنے کی دفعات کے تحت مقدمہ درج کر لیا گیا ہے۔ pic.twitter.com/p9CWNNTN0Y

— Punjab Police Official (@OfficialDPRPP) July 8, 2020
A spokesperson for City Traffic Police Lahore (CTPL) said that the lady had also hurt the official with her nails leaving marks on his body.
Despite her anger management issues, the warden remained calm, which is commendable.
Watch the video below:
یہ کیا ہو رہا ہے کس کی دھمکی لگا رہی ہے ؟ pic.twitter.com/3wO6iDN002

— Hazrat Khan (@Hkhan6715) July 8, 2020
As unfortunate as this event is, it is heart-breaking to see that this is something that has happened time and time again.
People think they can break the law whenever they please and can get away with it by using their 'sources' and 'contacts.'
Not too long ago, a video of another rude woman went viral on social media, who also tried to bully her way out of the situation.
https://youtu.be/U9P74AmshBA
The lady on in the video had broken the signal, and when the warden started to record the interaction, she began to abuse him when he refused to let her go off the hook for violating the law.
In another video, a woman started to create a scene after she was asked to lower her car's window and talk to the officer at the check-post in Islamabad.
https://youtu.be/cnU7Nrm3sIM
It's not just the women who have done this. Men have also followed in the same footsteps.
https://youtu.be/cAfbC_-GJhk
It is essential for the people of Pakistan to understand that the set of rules and laws that have been set are to protect the citizens.
If they are not obeyed and followed according, there can be fatal casualties. As responsible citizens, it is crucial we set examples for our next of kins, not teach them that they can only get away from such situations by violence and misbehaving.
Stay safe and stay tuned to Brandsynario.