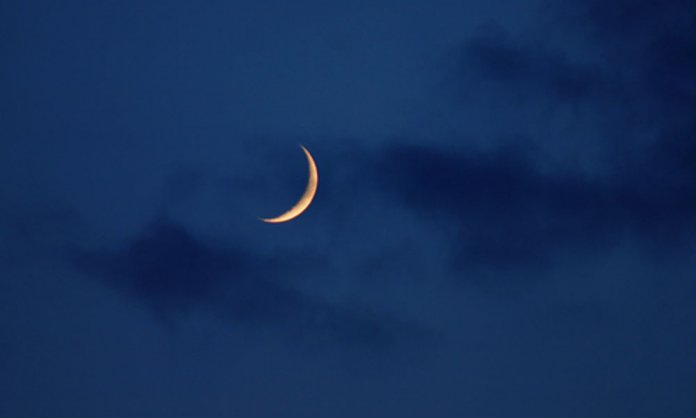 With the Holy month bidding farewell, Muslims all over the world are gearing up to celebrate Eid-ul-Fitr 2018 with full gusto.
Meanwhile, in Pakistan, Ruet-e-Hilal Research Council Secretary General Khalid Ejaz Mufti has predicted that Eid is likely to fall on Saturday, June 16, reports the Express Tribune
As per the forecast, the moon will not be visible on Thursday evening.
Talking to media, Secretary General of RHRC Khalid Aijaz Mufti stated that for a new moon to be sighted, it has to be at least 19 hours at the time of sunset.
The new moon will take birth in the early hours of Thursday morning on June 14. Consequently, chances are that Eid-ul-Fitr 2018 will be celebrated all over Pakistan on June 16.
According to Pakistan Metrological Department, the new moon of Shawwal will be born on crossing conjunction point at 00-45 PST on 14-06-2018.
As per the astronomical parameters, there is a Slight Chance of sighting the new moon of Shawwal on the evening of 14 June i.e on 29th of Ramzan.
The Government has announced holidays for Eid-ul-Fitr 2018  from June 15 to June 18.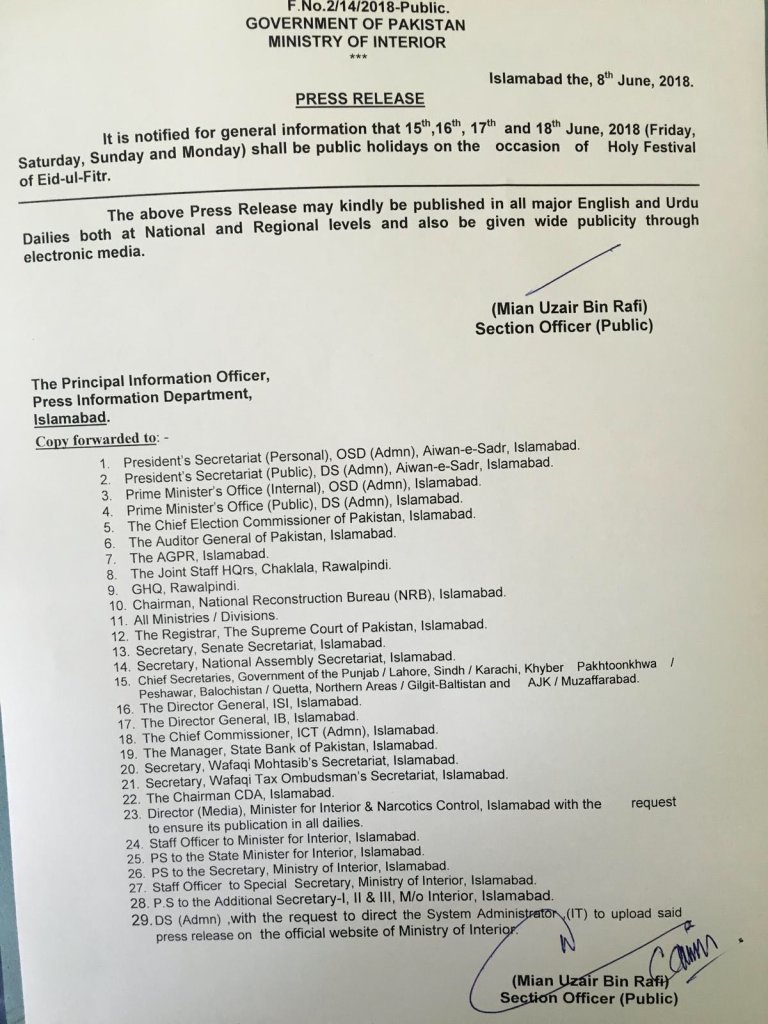 Stay tuned to Brandsynario for more updates.