110 views
Eid ul Adha 2021 is around the corner, and we are as excited as you! Each year on Eid, we sacrifice animals in the name of religion, cook hearty meals, meet our friends and family, and enjoy the holidays to their fullest.
In this article, we have gathered the stores that are taking bookings for your sacrificial animal, so you don't have to go all the way to cattle farms. Some of these stores will deliver you the meat on Eid while taking care of the entire process on their own.
1. Shaukat Khanum Memorial
Shaukat Khanum Memorial Cancer Hospital and Research Centre (SKMCH) is providing online qurbani service.
The last day for booking your goat, cow, or share in the cow is July 20, 2021. What's more, is that the hides will be sold and the amount used to treat cancer patients.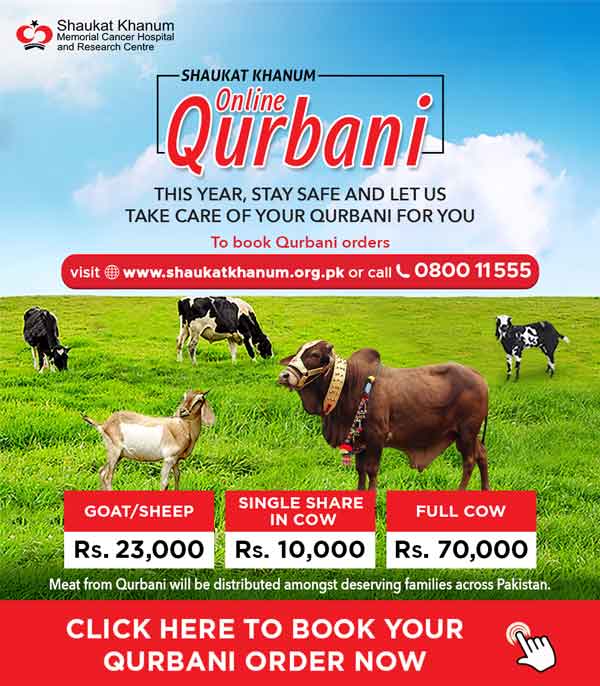 2. Meat One
Meat One is now taking your bookings. Get your Qurbani without any hassle and remain safe this Eid. For booking visit: http://www.meatonequrbani.com/ Or call their helpline: 021 111-163-281
You can also choose from a whole goat, a whole cow, or a cow share.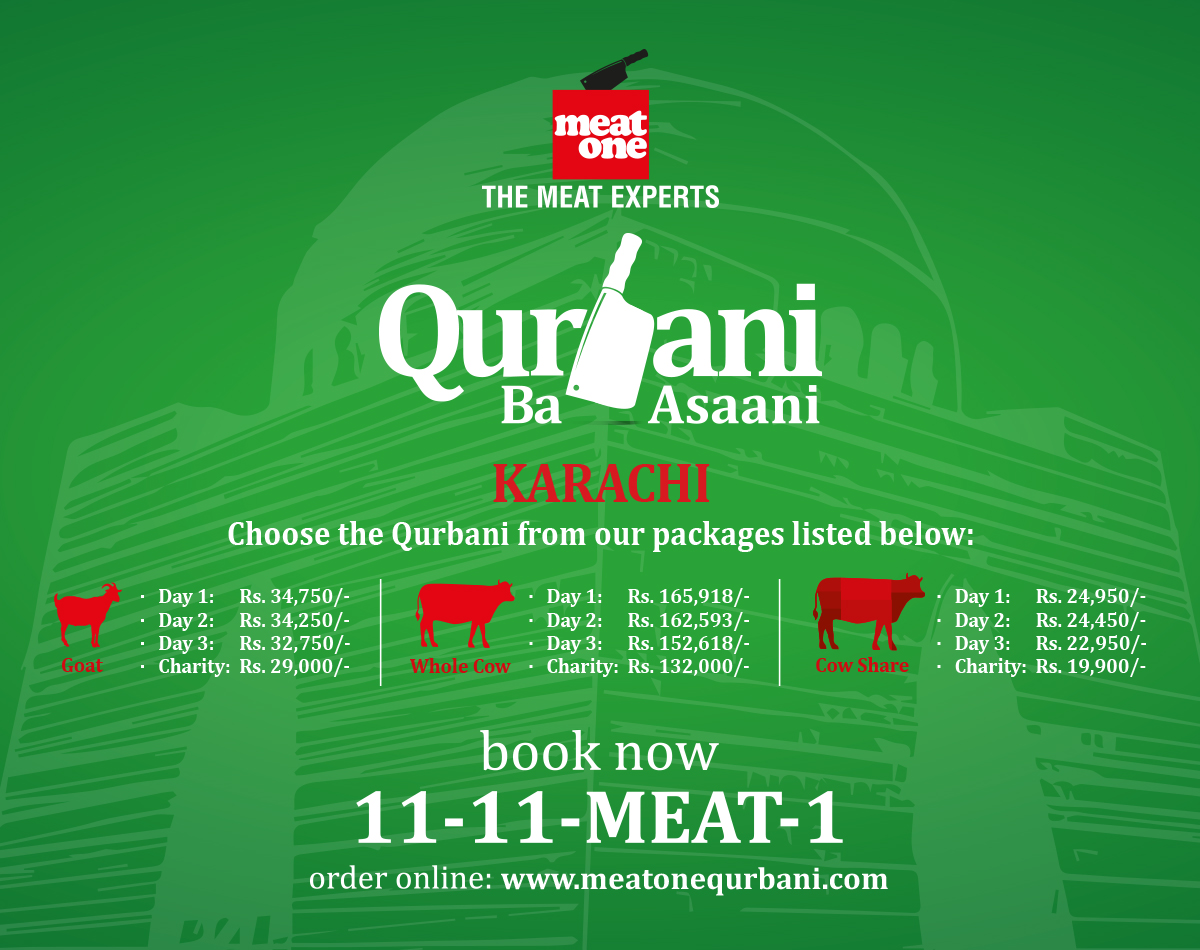 3. ARY Sahulat Bazaar 
ARY Sahulat Bazaar introduces a cattle farm where you can pick your animal online. Charges on the website are only for the animal. Additional costs will be charged for transportation and Qurbani.
You can easily buy your animal on the ARY Cattle Farm website. Call at (021)-111-000-162 or Whatsapp at 0313-8142885.
4. Metro Cash & Carry Pakistan
No need to go out in the scorching heat! Are you looking for a safe and hassle-free Qurbani experience this Eid? Book your Qurbani animals at Metro stores or online.
Hurry up and book your animal today before the slots run out!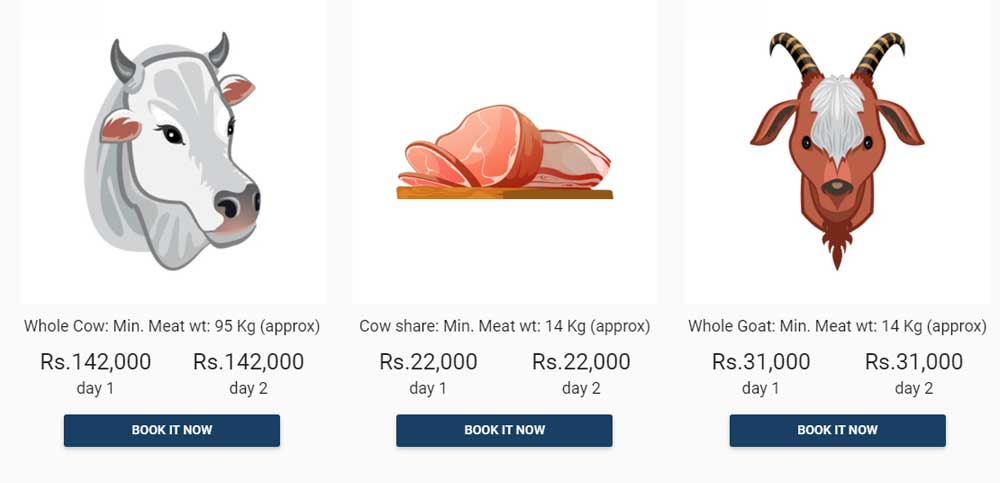 5. Edhi Foundation 
Edhi Foundation is also taking part in providing service.

 6. Bakraonline.pk
You can buy cow, goat, sheep, camel, buffalo as sacrificial animals for Eid Qurbani this Eid-ul-Azha from Islamabad, Lahore, Karachi, Rawalpindi; as well as from the USA, UK, Canada, Australia, and Europe.
There is no specific rate list but you can check the price of every animal on their website.
7. Alkhidmat Foundation
Alkhidmat provides qurbani services in Syria, Palestine, and Rohingya alongside Pakistan. The rates they are providing this service at are as follows:

The hype for online Qurbani began last year when lockdowns restricted peoples' movements. But seeing the almost non-existent hassle, people are opting for online qurbani this year as well.
What kind of a person are you though; An online qurbani person or someone who believes in doing everything himself? Also, don't forget to let us know how you spent your Eid ul Adha!
For more news and updates, stay tuned to Brandsynario.