Spending Eid in a complete lockdown can be a nightmare for parents with young children. If you're one of them or have nieces and nephews to distract, here's what to do:
1. Decorated Glass Jars
You will need a glass jar, coloured paper, water, and glue and some fairy lights to make this more exciting. Simply coat the jar in glue and water mixture, paste cut out coloured paper shapes on it completely. Once the jar has dried, add fairy lights to it to make it look cute.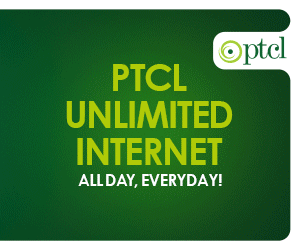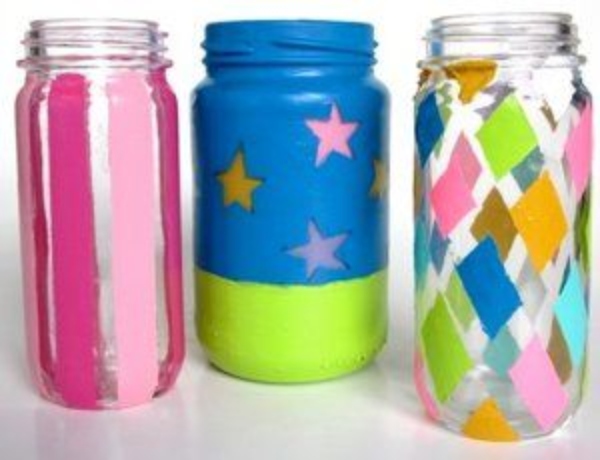 2. Let Them See The Moon
The moon sighting is an important ritual in Eid. Encourage your kids make their binoculars using empty cans to help them sight the moon. You can also make a game out of it! Ask everyone to sight the moon from different corners of the house.
3. House Eid Decorations
Gather all the old colour papers, magazines, or gift wrappings. Use a marker to draw stars and moons on them or any shape your child likes. Have your kid cut them out from those with kid-friendly scissors. Then tape the moons and the stars to a string of your child's liking.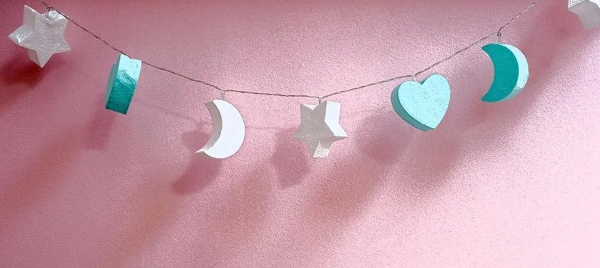 These strings can be hung all over the house!
4. Eidi Envelopes
Kids love receiving eidi but they should learn about the art of giving via giving eidi too. Help them make beautiful Eidi envelopes in which they can gift others Eidi!
5. Colouring Eid Away
This activity is perfect for those children who love to colour. Colouring activity printables can be found on the Internet and you can easily download them. Once done, have your child colour them as he/she pleases.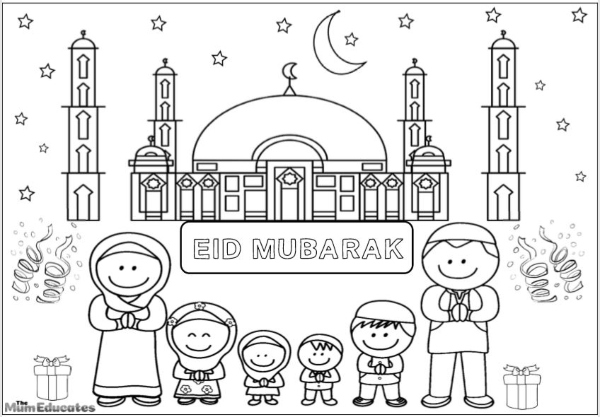 6. Reading an Eid Story
Sit down with your child and reading out interesting stories that speak to the theme of Eid can distract them well. It can be a learning as well as a fun activity. Through such activities, one can also encourage a love of reading in their children.
7. Making A Food Platter
No Eid is complete without loads and loads of food. It is understandable that your kids will surely be missing the dawats too! Help them revive the spirit by making an Eid food platter together.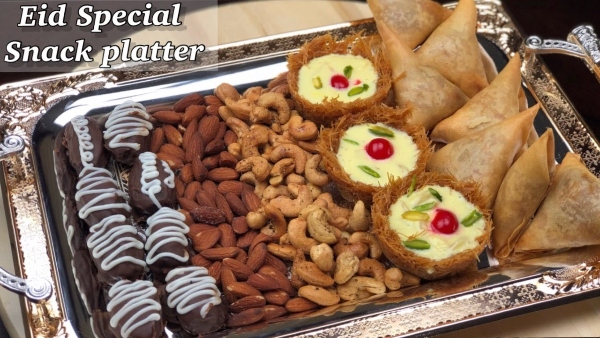 Some things that can be included are dates, mithai, samosa, etc. Whatever your kids love and is accessible, can be assembled on the platter to put a big smile on their faces. Plus, you never know whether this becomes the tradition you continue always.
Stay tuned to Brandsynario for the latest news and updates.